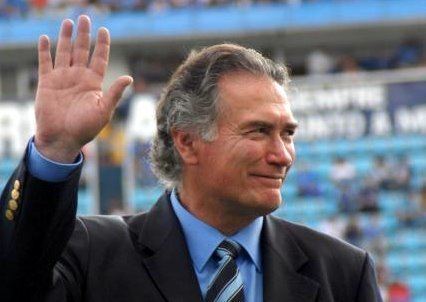 Emerged from Universidad de Chile in the 60s. These years were historic for the "U" and was the period known as the Ballet Azul. Furthermore, for a decade and a half was a key figure in the scaffolding of La Red.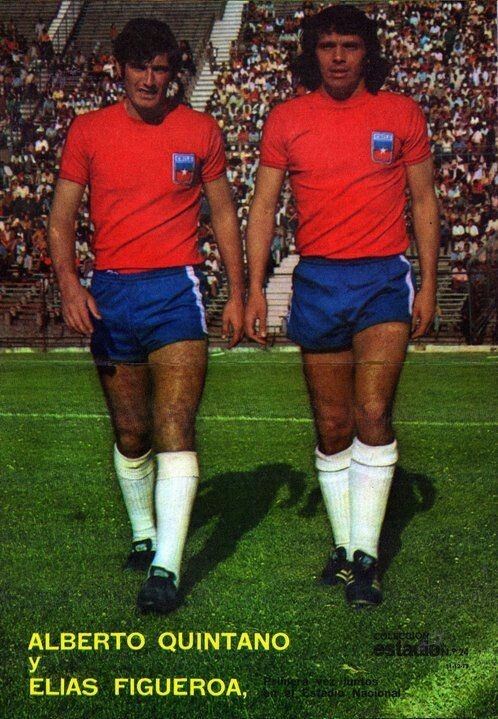 At the end of that decade migrated to Mexican soccer, where he became the star in central defense of Cruz Azul, as a pair with Javier "Kaliman" Guzman. There he stayed for six years, and then return to the table to U.
In selecting Chilean found an ideal partner in Elias Figueroa, with whom he formed a spectacular defensive partner, who was described as a true 'wall' in the World Alemania'74.
He also participated in the playoffs in 1969 for the World Cup in Mexico'70 and in the playoffs in 1977 for the World Cup in Argentina'78, that on both occasions was not ranked Chile. In 1979, Quintano played the Copa America in Chile which was runner-up.
Quintano ended his career as an active player in the Club Deportivo Magallanes.
Now retired, Quintano takes over for a year of the youth categories in the table on U. That would be because the club Cruz Azul will offer the post as technical director, who would play for three years (until 1986), delivering good accounts but without the desired title.
Returned to Chile where he directed to Everton, Deportes La Serena and her alma mater University of Chile, where the first would take over the youth divisions and after the first team. Between the years 1992 and 1993 assumes as Chief Technical Divisions under the University of Chile, and then be Director-General of all classes indoors.
From 1996 to 1998, participating as Technical Manager at the National Association of Professional Football. (ANFP). In this professional level, worked with Nelson Acosta, participating in the South American playoffs for the France 98 World and the own world over, Choosing with the Chilean.
2000 took the chair as Professor of Football Instructor of the National Institute of Football, which takes place in the 2001 as Director of the Career Coach of Football.
In June 2009 Alberto Quintano replaced Eduardo de la Torre and became the new Sporting Director For Mexican Club Cruz Azul.