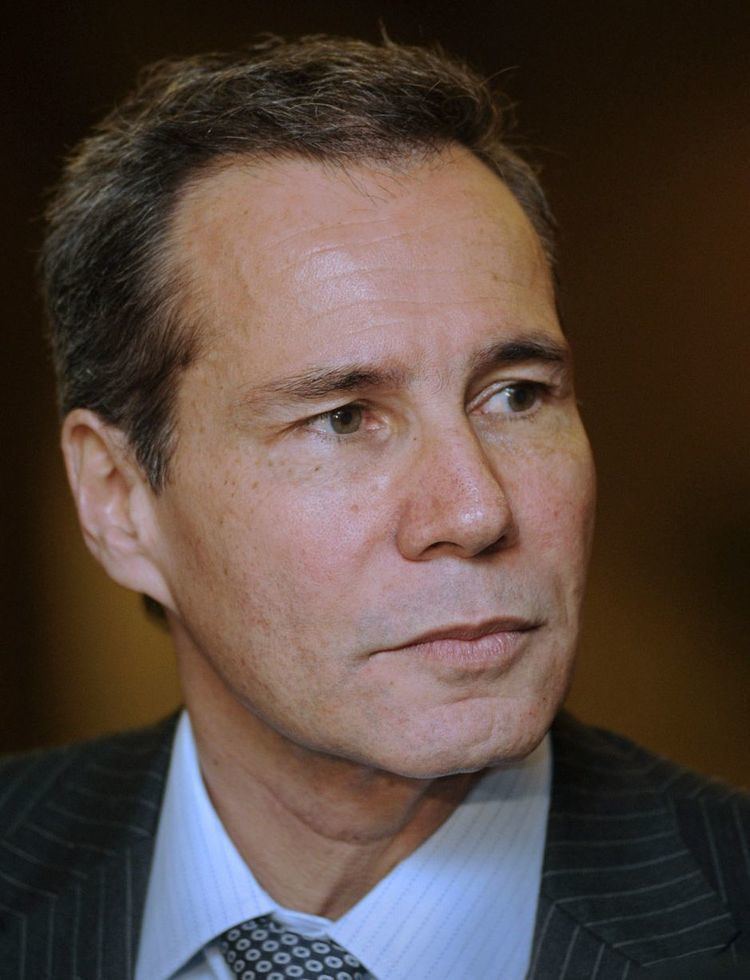 Alberto Nisman was born to a middle-class Jewish family in Buenos Aires. He started his career as a prosecutor in Morón, Buenos Aires. He was married to judge Sandra Arroyo Salgado, with whom he had two daughters. Religiously he was not observant.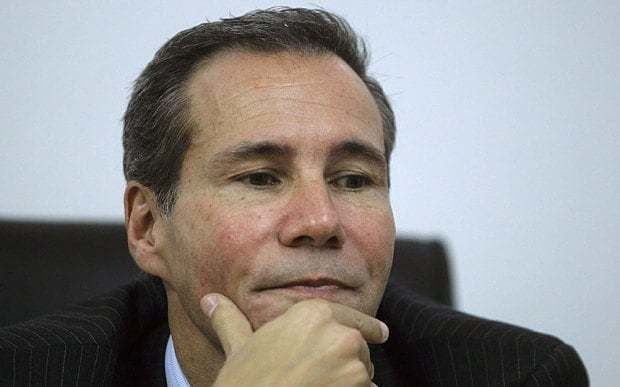 He graduated from the University of Buenos Aires, and served as a law clerk at the National Tribunals Courthouse. He was later appointed prosecutor in the suburban Morón, Buenos Aires, district.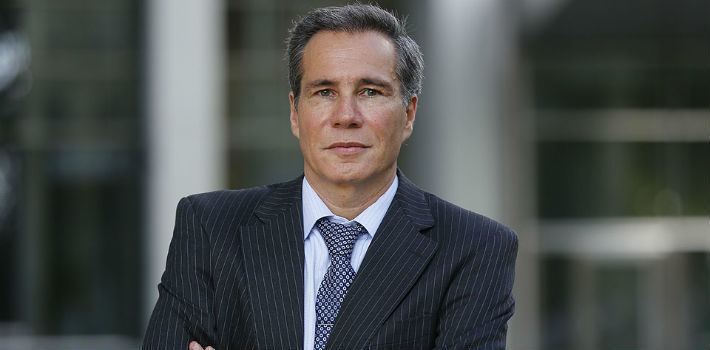 Nisman was appointed Special Prosecutor in charge of the AMIA bombing investigation on 13 September 2004. The probe into the 1994 terrorist attack against the Asociación Mutual Israelita Argentina (AMIA) had been marked by judicial misconduct, and had reached an impasse. On October 25, 2006, Nisman formally accused the government of Iran of directing the AMIA bombing, and the Hezbollah militia of carrying it out. According to the prosecution, Argentina had been targeted by Iran after Buenos Aires' decision to suspend a nuclear technology transfer contract to Tehran. In November 2007, following the accusation, Interpol published the names of six individuals officially accused for their role in the terrorist attack. They were entered in the Interpol red notice list: Imad Fayez Moughnieh, Ali Fallahijan, Mohsen Rabbani, Ahmad Reza Asghari, Ahmad Vahidi and Mohsen Rezaee.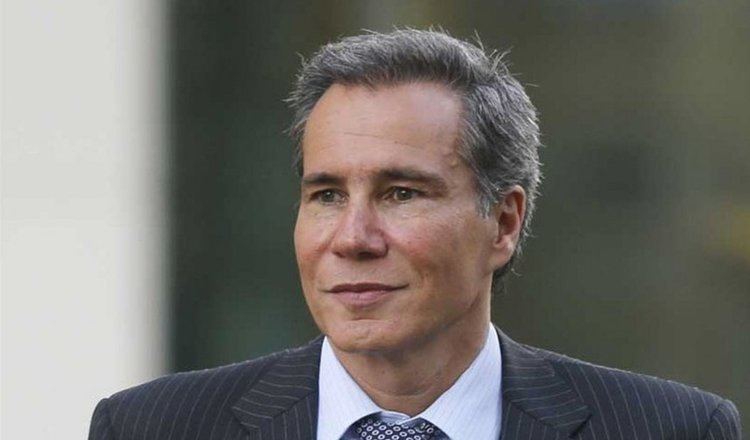 Nisman asked in 2008 for the detention of the former President Carlos Menem and Judge Juan José Galeano, who first presided over the AMIA case until his removal in 2004. WikiLeaks revealed that US diplomats considered that Nisman may have done this so as to be in good standing with President Cristina Fernández de Kirchner. He was considered a possible candidate for General Prosecutor of the Nation, after the resignation of Esteban Righi during the Boudougate scandal in 2012.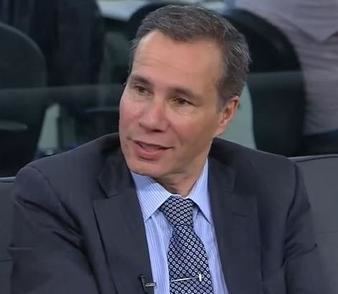 Santiago O'Donnell, a journalist and writer who published the books Argenleaks and Politileaks, both of which analyse the Wikileaks cable leak concerning Argentina's foreign and domestic policies, stated that during his investigation, he found clear and strong ties and "friendship" between Nisman, the CIA and the Embassy of Argentina in Washington, D.C.. According to O'Donnell, the cables revealed Nisman had received recommendation from the US embassy to not investigate the Syrian clues in the AMIA bombing and the local connection of the terrorist attack, and that he was instead to assume certain guilt of Iranian suspects, although no trial had been conducted.
Nisman rejected the 2013 memorandum of understanding signed with Iran to investigate the case. Two years later, he accused President Cristina Kirchner, Foreign Minister Héctor Timerman and other politicians of covering up Iranian suspects in the case. The report was largely based on wire tap reports of close allies of Kirchner alleged to be "clearly acting on orders from her" and others, including Mohsen Rabbani, a former cultural attaché at Iran's embassy in Buenos Aires.
The accusation was also based on his stated belief that the administration had petitioned Interpol to lift Red Notices against numerous Iranian officials during said negotiations. The Secretary-General of Interpol at the time, Ronald Noble, noted on 15 January 2015 that no such requests had been made; "on each occasion that you and I spoke about the Interpol red notices issued in connection to the AMIA case, you stated that Interpol should keep the red notices effective," Noble wrote in an email addressed to Timerman. On the same day of Nisman's death, a recent interview with Noble was published by the newspaper Página/12; when asked about Nisman's belief and affirmation of the lifting of the Red Notices, Noble declared: "Prosecutor Nisman's assertion is false."
Federal Judge Daniel Rafecas dismissed the complaint, resubmitted to the courts by Federal Prosecutor Gerardo Pollicita, on 26 February. "The judge believes the minimum conditions to launch a criminal investigation have not been met, based on what the prosecutor presented," the Judicial Information Centre (CIJ) said in a statement. Rafecas noted in his ruling that "none of the two hypotheses of a crime put forward by prosecutor Pollicita in his writ stand up to the minimum level of scrutiny." Pollicita did not succeed Nisman as chief AMIA prosecutor; this office was headed as of 13 February by Sabrina Namer, Patricio Sabadini, Roberto Salum, and the prosecution task force coordinator, Juan Murray.
Nisman was found dead at his home in Puerto Madero, Buenos Aires, on 18 January 2015 with a Bersa Thunder 22 handgun nearby just hours before he was due to explain his allegations to Congress, and six days after publishing the 288 page report. According to the autopsy, Nisman died the previous afternoon and had an entry bullet wound on the right temple with no exit wound. His body was found inside the bathroom and blocking the door, and there were no signs of forced entry or robbery in the apartment. Nonetheless, a locksmith who arrived at Nisman's apartment was quoted as stating that he found a hidden entrance to the apartment open upon his arrival.
The death of Nisman is under investigation by Federal Judge Emma Palmaghini and Special Prosecutor Viviana Fein. It is unknown if the death was a suicide, a forced suicide, or a murder. Several items from the crime scene have been considered so far, attempting to clarify the circumstances of the event.
Nisman was found next to a Bersa gun, .22 caliber. It has been confirmed that it was the killing weapon, that there was a single shot, and that it was fired point blank to his head. Nisman had two registered guns, but this gun did not belong to him; it belonged to his assistant Diego Lagomarsino, who lent it to him. Of the other two guns, one was transferred in 2009, and the other has not been found. The paraffin test did not reveal any gunshot residue on Nisman's hands, suggesting that he may not have fired the gun himself. The results of such a test, however, may not be conclusive, as the gun involved is of small caliber and may leave no trace. His body did not have signs of physical attacks, and Fein commented that there were no items suggesting the presence of other people in the crime scene. Fein announced on 9 February, however, that DNA from a second person was found on a coffee cup in the kitchen sink.
It is still unknown whether Lagomarsino was the last person to see Nisman alive, and Fein is investigating the security tapes to clarify that point. Nisman's last phone calls are also under investigation. His bodyguards had not been present since the previous Friday, and returned that Sunday at noon. Although they received no reply from Nisman, who was dead, they did not report the lack of communication immediately or call 911, and refused the help of medics from the SAME (which deals with medical emergencies).
The possible reason for a suicide, one day before explaining his complaint to the Congress, is not clear; Nisman had already submitted his complaint and wiretap transcripts to Judge Ariel Lijo on 14 January. It was reported, both in the media and in comments to relatives, that he felt confident about his performance. Nisman had also written a grocery list for the following day, which was also found at the house. One of his last WhatsApp messages, for his relatives and friends, said "Estoy mejor que nunca y más temprano que tarde la verdad triunfa" (Spanish: "I'm better than ever and sooner than later the truth prevails"). Some who knew Nisman well, including Congresswoman Cornelia Schmidt-Liermann, said that he had been living under constant threats on his life since he began his investigation 10 years earlier.
Fein announced on 3 February 2015 that Nisman had drafted warrants for the arrest of President Cristina Fernández de Kirchner and Héctor Timerman, Argentina's Foreign Minister, before his death. The 26 page document was found in the garbage in Nisman's apartment.
Senior Secretariat of Intelligence officer Antonio "Jaime" Stiusso, who conducted many of the wiretaps ordered by Nisman, had been dismissed in a December 2014 agency shakeup and had persuaded Nisman to dismiss his 10-man security detail days before his death. Stiuso presented himself on 18 February for questioning by Special Prosecutor Fein after initially evading the subpoenas. Facing unrelated charges of smuggling, he reportedly fled the country for neighboring Uruguay a week later in a black pickup registered to one of the companies allegedly involved in the smuggling operation.
In June 2015 a video was released of the crime scene investigation showing police allegedly tampering with evidence by neglecting certain precautionary measures.
In early March 2015, a private investigation that was initiated by Nisman's family, the investigation concluded that Nisman's death was not suicide but was an act of homicide. The report, which was performed by experts of Judge Arroyo Salgado, included photos of Nisman's body and was about 100 pages in length.
Public protests took place following his death, accusing the Argentine government of corruption. Suspicions were raised by the rapidity with which the incident was officially declared a suicide. President Kirchner reversed her initial statement and declared on 22 January 2015 that she believed that it was not a case of suicide.
Nisman's death caused an international stir and captivated media attention throughout the world. A letter was delivered by historian Richard Gott and 29 other British journalists, artists, and intellectuals to the Argentine Embassy in London rejecting the "political use" of either the AMIA bombing or Nisman's death.
In the week following Nisman's death President Kirchner declared her determination to dissolve the Argentine Secretariat of Intelligence in favor of a Federal Intelligence Agency, an agency with new functions and closely controlled by the General Prosecutor's office.