In this respect, Frigo started lifelogging months earlier than the father of lifelogging Gordon Bell, who started wearing his camera only in 2004. Frigo's life project however differs from lifelogging, Quantified Self and other forms of self-tracking practices using sensors and algorithms to reduce the users' effort. Using no automation, Frigo solely relies on his human faculties to document his life and the to communicate it on-line at the 2004-2040 official project web site.
Within Conceptual art and New media art, Frigo's 36 years long project is a primary example of database aesthetics, personal archives and surveillance art practices. Academically, he has coined the term life-stowing both as a theoretical as well as a methodological approach to Media studies and a practice relating to Stoicism.
Alberto Frigo was born in the Italian alps among the Cimbri minority group. His mother side of the family were landowners in Santa Rita do Passa Quatro in Brazil, but lost their properties while in Europe during World War I. During World War II Frigo's paternal grandfather was part of the Operation Barbarossa in Russia and was one of the few survivals along with his cousin, the Italian neo-realist writer Mario Rigoni Stern. In 1943 Frigo's grandfather was put in Buchenwald concentration camp in Germany while his great grandfather died in Tatura concentration camp in Australia.
From an early age Frigo lived in Montreal and later in Fort Atkinson, Wisconsin. A student at Emily Carr University of Art and Design in Vancouver, at the age of 20 Frigo undertook a 9.000 miles road trip. After months of travel he reached Malpais, Costa Rica wearing a poncho filled of his journals. It was trying to revise these journals that Frigo conceived the need for a digital system to document his dreams, thoughts and ideas without the need for post-editing.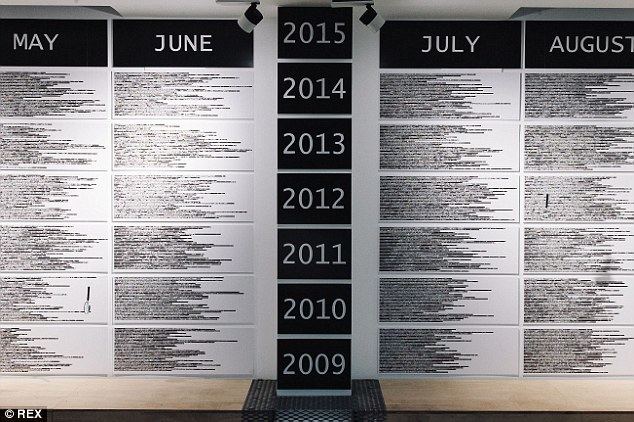 While working part-time as a media art teacher in Sweden, between 2004 and 2008 Frigo tried living as a farmer, planning the building of a shrine to host his project in a forest near Uppsala. After a dispute with the locals, in 2009 Frigo moved to China where he taught at Tongji University. Later he moved to the United States where he worked as a project leader at the Massachusetts Institute of Technology. Upon returning to Europe, in 2014 Frigo bought a property near his native town in the Italian alps where he now plans the building of the shrine.
Frigo theoretical point of departure is based on a distinction between effortless and effortful. Beyond discussions on power, gender, colonialism and human rights, Frigo attributes to automation the crisis that contemporary society is experiencing. According to Frigo, it is the automation of social, political, economical, religious and intellectual frameworks to reduce the human effort and, in turn, annihilate its nature. In this respect, Frigo main proposal is to act as automation and, in this effort, reconnect to human nature.
In his manual effort of keeping laborious and examining himself, Frigo differentiates from common lifeloggers or social media users. He does not automate the process of capturing, organizing and retrieving his life, but he accomplishes this process manually. By "becoming both the sensor and the algorithm", programming his own behavior, Frigo avoids the privacy implications related to lifelogging turning his operation into what he defines life-stowing. Along with "life-stowing" Frigo discusses precarious forms of archiving which he also calls Tebahism in reference to the biblical word tebah signifying both Noah's Ark and Moses basket.
In his definition of Tebahism Frigo stresses the idea of effortfull and manual self-tracking approaches. In his research then he looks at tebahists as life-savers in antithesis with common life-logging and Quantified Self technologies bringing life to extinction through the use of automation. After conducting reception studies in a barn in the alps, Frigo concluded that Tebahism or life-stowing is a form of syncretism and, in line with Marshal McLuhan's thinking, it is an ark stowed by marginal individuals to overcome the crisis characteristic of every new technological paradigm.
Since 2003, Alberto Frigo has embarked on an ambitious project, 2004-2040, to compile a manual record of the reality experienced by a human being of the new millennium. As of 18 May 2014, 10 years into his 36 years project, Frigo had documented:
295.032 activities by photographing the objects his right hand uses
12.367 dreams,
5.444 songs that he heard and recognized
629 portraits of new acquaintances
286 square meters of discarded objects picked from the sidewalk
1.513 news of casualties
15.661 films of public spaces where he seats
7.568 drawings of ideas
2.763 recordings of thoughts while walking alone
1.704 shapes of clouds
While learning to be self-sufficient, learning a broad variety of skills, Frigo intends to spend at least one month of his 36 years long project in every subcontinent of the earth. So far he has already lived in North America, Europe, East Asia and South Asia, impersonating the life of common people there. Starting with tracking everything his right (dominant) hand has used, he's slowly added on different tracking and documentation projects. By now he conducts a total of 36 different works, 18 of which are defined as Inputs and 18 of which are defined as Outputs.
The 18 Inputs of Frigo's projects can be divided in 3 sextets. The first sextet is called "The Inner Self" and consists of a record of his activities, his dreams, the songs he recognizes etc., the second sextet is called "The Other Self" and is a record of the public places where he seats, the trash he finds on the side-walk, the people he meets etc., the last sextet is called "The Utter Self" and consists a record of intensity of the wind, the temperature, the shapes he recognizes in clouds etc.
Regarded as today's On Kawara, since the beginning of the project in 2003 Frigo has exhibited his work in various venues.