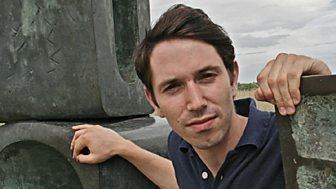 Sooke was educated at Westminster School, a independent boarding school in Central London, where he was a Queen's Scholar, followed by a Westminster Scholarship to Christ Church, Oxford, where he read English language and literature and won the university's Charles Oldham Shakespeare Prize. After graduating with a First, he studied for an M.A. at the Courtauld Institute of Art in London, specialising in ancient Greek and Roman art.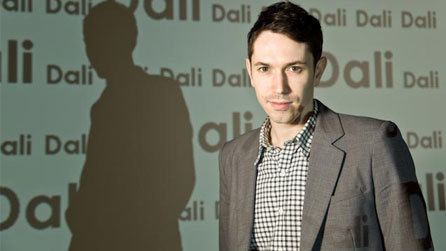 Sooke is known as a writer and presenter of documentaries on art and art history for BBC television and radio. His BBC documentaries include Modern Masters (for BBC One), exploring four artists who shaped modern art; the tripartite series Treasures of Ancient Rome in 2012 and Treasures of Ancient Greece, for BBC Four, in 2015, and How the Devil got his Horns, a history of depictions of the Devil in Western art (also for BBC Four).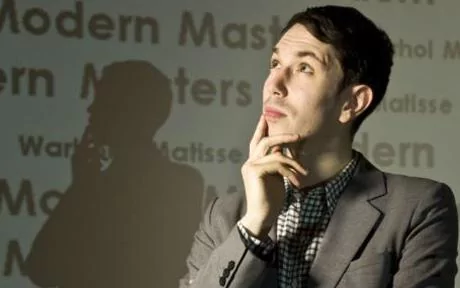 Sooke also serves as an art critic, and writes periodical-length pieces on art theory, history and criticism, as well as penning investigative pieces that have appeared in journals, and newspapers. These include The Telegraph, where he is a deputy art critic after joining the paper as a trainee journalist in 2003. Sooke is also regular reporter on The Culture Show. In addition, Sooke has written books, on both Henri Matisse and Roy Lichtenstein.
Sooke's work for the Daily Telegraph has included regular reporting and commentary on contemporary art, writing that has garnered attention beyond England. Sooke has reported and commented periodically on the Turner Prize for contemporary art. For instance, responding to the release of the names of those shortlisted for the Turner in 2010, Sooke wrote, "The great triumph of the Turner Prize was that, during the 1990s, it won a large audience for contemporary art in this country. But, now that this battle has been won, it faces a tricky problem: how can it sustain widespread interest when it no longer feels appropriate to describe the work that is shortlisted each year as 'shocking' or 'controversial'?" Speaking on that same occasion, Sooke commented:
[In the past] many British artists made brash, splashy and provocative work that knowingly incited the media, and made for great television. Newspapers and broadcasters loved reporting their provocations, and artists loved dreaming up ever more outrageous antics to provide fodder for newspapers and broadcasters. It was a potent symbiosis. More recently, however, things have quietened down: last year's winner, for instance, was Richard Wright, who makes gentle, exquisite wall paintings that are a world away from the headline-grabbing work of the YBAs Young British Artists who, championed by Charles Saatchi, dominated the 1990s. It's as if collectively our attitude to contemporary art has mellowed and matured.
In his writing for the Daily Telegraph, Sooke has also reported periodically on the career of Tracey Emin, since she was shortlisted for the Turner Prize in 1999 for her piece, My Bed, where she "notoriously showed her unmade bed, surrounded by squalid mementoes of life on the edge, including empty vodka bottles, pill packets and used condoms." (My Bed did not receive the Turner that year, but sold at auction for £2.2 million (US$3.1M) in 2014, after which it appeared on loan to the Tate Gallery.) Sooke categorized Emin's work between 2008 and 2014 as being "explicitly confessional," and in the "tradition of outsider art," and describes her as "one of only a handful of British artists who can also claim genuine celebrity," but at least some of her work as being "insufficiently stimulating," visually.
Reporting on Emin's widely covered five-week exhibition of gouache nudes, bronze sculptures, and textile and neon pieces in October–November 2014 (at the White Cube gallery in Bermondsey, South London), Sooke broke the story that Emin, artist and professor of drawing at the Royal Academy since 2011, had composed the nudes during "life-drawing classes [that] she has been attending in New York," and that the "sculptures are the results of lessons in how to cast bronze over the past three years."
Sooke is married and lives in London.
Television