Movies and TV shows

Sledge Hammer!, Bullet in the Face, Hexed, The Nutt House




Similar

Max E Williams, Anne‑Marie Martin, David Rasche, Harrison Page, Arye Gross
Alan spencer discusses brent spiner on the matthew aaron show
Alan Spencer is an American television writer and producer, known for creating the 1980s satirical police series Sledge Hammer!. He was one of the youngest people ever to join the Writers Guild of America, writing for television at the age of fifteen. He is a "script doctor" for feature films.
Contents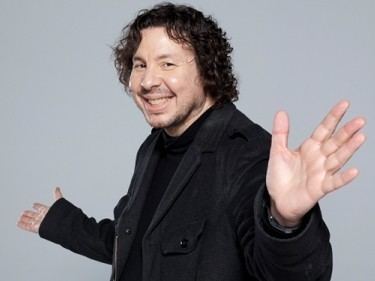 Alan spencer productions phoenix entertainment group new world television 1989
Early years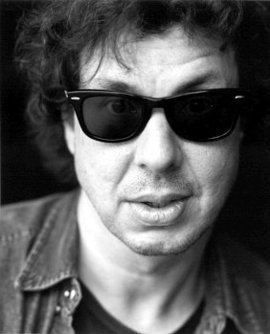 Spencer, at the age of fourteen, snuck into Twentieth Century Fox Studios and onto the set of Young Frankenstein to watch his hero Mel Brooks direct. Marty Feldman, who had a fondness for mischief, recognized that the young interloper did not belong and took Spencer under his wing as his "guest.". Spencer was a huge fan of Feldman's and knew the comedian's writing credits for British television, a rarity, as most Americans were not well versed in Feldman's versatility, and the normally private Feldman recognized Spencer as a kindred spirit. Feldman had also begun writing at the young age of fifteen and gave Spencer early guidance.
Marty Feldman later died of a heart attack while making the film Yellowbeard and on May 16, 1984 Alan Spencer lost another friend: the legendary and offbeat comedian Andy Kaufman. Kaufman once invited Spencer over to his home and subjected him to a marathon of forty eight hours of The People's Court, a series that Kaufman religiously recorded. The one-two punch of losing both his friends devastated Spencer. He vowed to honor their influences and do unconventional work. In 1988, Mel Brooks tapped Spencer to co-create the short-lived NBC sitcom The Nutt House with him after the success of Spencer's "Sledge Hammer!" Brooks had no idea that Alan Spencer was the same young kid who had been buzzing around the set of Young Frankenstein.
After his series Sledge Hammer! found international success in syndication, Spencer was tapped to write and direct his own film for Columbia Pictures called Hexed. Spencer wasn't accorded the same level of creative control he had on his signature series and, thanks to a subsequent regime change at the studio, the film was recut after a handful of successful previews. The DVD release of "Hexed" is not the original director's cut which Spencer claims "probably only exists in a dumpster outside Denny's."
Despite being called one of "the nation's nobler madcaps" by Washington Post critic Tom Shales, Spencer has a serious side as well. He wrote a two-hour science fiction made-for-TV movie entitled "The Tomorrow Man" starring Julian Sands that had an ecological theme.
Present day
According to the magazine Creative Screenwriting, Spencer has anonymously rewritten a few films that have grossed over one hundred million and his prowess has actually gotten more than one film greenlit. He was profiled in an article entitled "The Craft of Rewriting" alongside such notables as Scott Frank, Kenneth Lonergan and Ed Solomon as being one of the best "script doctors" in the business. Spencer has stated that being included in that company was a career highlight.
Spencer created and is producing the controversial comedic action thriller television series Bullet in the Face for IFC/Just for Laughs.
Alan Spencer is amongst the interviews in "Poking a Dead Frog: Conversations with Today's Top Comedy Writers" by Mike Sacks.
References
Alan Spencer Wikipedia
(Text) CC BY-SA