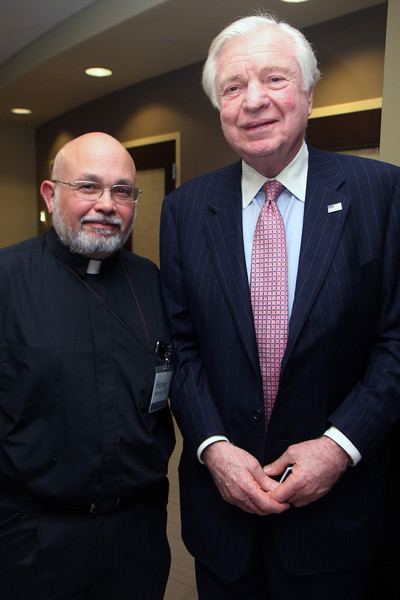 Miller was born in Brooklyn, New York City, New York on August 17, 1937. His father owned a dry cleaner store and his mother worked for a millinery company. As a youth, Miller was active in sports but also worked after-school jobs as a delivery clerk for a grocery store and for Western Union.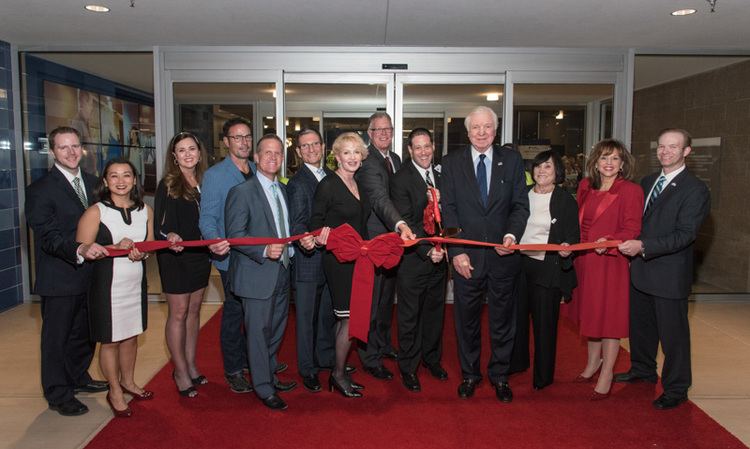 Miller is six foot-five inch height, and basketball skills helped lead his high school team to an undefeated season and a New York City championship in 1954. He received a full scholarship to the University of Utah.
While he was in college, Miller joined the U.S. Army Reserve Officers' Training Corps (ROTC), and was commissioned as a Captain in the U.S. Army and served in the 77th Infantry Division after he completed his education.
Miller began his career in the advertising industry at Young & Rubicam in New York, one of the industry's largest advertising agencies. As the agency's youngest vice president, Miller learned about entrepreneurship and risk-taking as he worked with his clients. For example, while he was at Y&R, Miller was instrumental in developing one of the first nationally syndicated television programs, a show called "Cooking With Graham Kerr."
When his former Wharton roommate came to him in 1969 with an idea for a business, Miller decided to leave the advertising industry for a new venture. His new company, called American Medicorp, would build privately owned hospitals in high growth areas—such as California, Nevada, Texas and Florida—that had few hospitals.
Four years later, in 1973, the company was in financial trouble and Miller's partner had left the company. Miller took over as CEO of American Medicorp and engineered a turnaround that brought attention within the healthcare industry. American Medicorp became the target of a hostile takeover by Humana in 1978.
Faced with losing the company, Miller fought Humana's takeover bid. While he was ultimately not able to thwart the takeover, he did force Humana to raise the price it paid for American Medicorp, and generated additional money for all company shareholders.
As his college athletics had taught him, Miller knew that whenever he got knocked down, the best thing he could do was get back up and start over. So the day after he lost American Medicorp to a hostile takeover, Alan B. Miller started a new company in the same industry. The new company was called Universal Health Services, Inc. (UHS) and was started with funding from venture capitalists, along with money put up by himself and several former American Medicorp employees who decided to follow Miller into his new venture.
Following the same formula for success that had helped him rebuild American Medicorp, Miller has transformed Universal Health Services, Inc. from a start-up company that had six employees and zero revenue in 1979 into a Fortune 500 company that is one of the nation's largest healthcare corporations. The company currently owns more than 240 acute care hospitals, behavioral health facilities and ambulatory units, has more than 74,000 employees and generates annual revenues of more than $9.0 billion.
Universal Health Services, Inc., has consistently been among the healthcare industry's top performers. For example, in the face of a slowing national economy and difficult conditions in the healthcare industry, UHS recorded all-time high earnings results.
The company has consistently been a top performer on Wall Street and was named the Top Healthcare Provider by Fortune in 2003 for its compounded 20-percent annual growth from 1992 to 2002. UHS has also been named to the Forbes magazine Platinum 400 list of best large companies in America for profitability and growth.
Miller has said that he makes integrity and ethics a foundation for himself and the company he runs. "I believe that reputation is one of the most important assets for any business and should be guarded carefully," he says. "While it takes a lifetime to build a good reputation, it can vanish overnight."
In addition to his work with UHS, Miller serves on the boards of directors of The Penn Mutual Life Insurance Company and Broadlane.
Throughout his career, Alan Miller has been an ardent supporter of education for students of all economic backgrounds. He served on the executive board of the Wharton School of the University of Pennsylvania, and is currently a member of The Board of Overseers of the internationally known business school.
He has served as a trustee of The College of William & Mary Endowment Fund and is a life member of the college's President's Council. In 2007, the College of William & Mary announced the creation of the Alan B. Miller Entrepreneurship Center in recognition of Miller's extensive support for his alma mater. The center, as well as the entire Mason School of Business at the College of William & Mary, will be housed in the new Alan B. Miller Hall. Miller has also served as trustee of the William & Mary Endowment Fund and Is a life member of the school's President's Council.
In addition to his work with the business school at the College of William & Mary, Miller also funded the construction of the campus gymnasium and established liberal arts and basketball scholarships to honor his parents, Mary and Manuel. Miller's involvement is not limited to colleges where he studied. For example, when the University of South Carolina Aiken needed help persuading the state legislature to fund the construction of a new building for its nursing school, he provided a significant financial gift that made it possible to get the remainder of the money it needed from the state of South Carolina. Today, the Alan B. Miller Nursing Building stands on the campus as a reminder of Alan's spirit of community involvement. In 1995 Miller received an Honorary Doctorate in Business Administration from the University of South Carolina Aiken.
He has also served as the chairman of the Philadelphia United Negro College Fund Corporate Campaign, and received that organizations Chairman's Award in 1996. The Juvenile Diabetes Research Foundation, an organization in which he was active for years, has also honored Miller.
A lover of the opera, Miller is chairman emeritus of the Opera Company of Philadelphia and also serves as a director of the Kimmel Center for the Performing Arts in Philadelphia.
In April 1999, Miller received the first Lifetime Achievement Award from the Federation of American Hospitals in recognition of his work. Miller also received the FAHS Award for leadership in 1978. He was named Master Entrepreneur of the Year in 1991, an award sponsored by Ernst & Young and Merrill Lynch, and Financial World magazine listed him among the Outstanding 1000 CEOs in 1995 and 1996. He has also been one of Modern Healthcare magazine's "100 Most Powerful People in Healthcare" every year since 2003.
In 1992, he was awarded an Honorary Doctorate from the University of South Carolina, and was awarded the Ellis Island Medal of Honor in recognition of his "exceptional humanitarian efforts and outstanding contributions to the country" through healthcare. He is a past recipient of the Americanism Award from the Anti-Defamation League.
In 1999, he received the William & Mary Medallion, the highest award presented to alumni. In October 2007, the college awarded him the T.C. and Elizabeth Clarke Business medallion, the school's highest honor for business achievement. Miller received the George Washington University President's Medal in 2002. He also received the Chairman's Award from the United Negro College Fund and the Ellis Island Medal of Honor
In 2010, Miller received the Horatio Alger Award from the Horatio Alger Association, an organization that honors self-made successes who rose through adversity and provides scholarship money to encourage promising students to follow their dreams. Among the other recipients in 2010 were General Tommy Franks and Condoleezza Rice.
In March 2011, Universal Health Services, Inc. was listed among the "World's Most Admired Companies" by Fortune magazine.
In August 2013, Miller was among the "100 Most Influential People in Healthcare" for the 11th consecutive year.
In August 2014, Miller was named to Modern Healthcare's "100 Most Influential People in Healthcare" for the 12th consecutive year.
In October 2014, Miller was awarded the Innovator Award, Healthcare CEO of the Year by Philadelphia Business Journal.
In May 2015, Miller was named to Wall Street Journal's "America's Longest-Serving CEO's."
In August 2015, Miller was named to Modern Healthcare's "100 Most Influential People in Healthcare" for the 13th consecutive year. In 2015, Miller was also named among CR Magazine's 2015 Responsible CEOs of the Year.
In February 2016, UHS, under the leadership of Miller, was named one of the World's Most Admired Companies by Fortune.
In June 2016 UHS, under the leadership of Miller, was ranked 290 on the Fortune 500 list of America's Largest Corporations.
In August 2016, Miller was named to Modern Healthcare's "100 Most Influential People in Healthcare" for the 14th consecutive year.
In 2017, under Miller's leadership Forbes recognized UHS as one of America's Top 500 Public Companies, ranking 275 and UHS was named among Fortune's World's Most Admired Companies.
On June 7, 2017, UHS, under the leadership of Miller, ranked 276 on the Fortune 500.
In 2017, Miller was named among the 100 Most Influential People in Healthcare by Modern Healthcare for the 15th consecutive year.