Name

Ala Bashir




Role

Surgeon




Books

The insider









Similar People

Lars Sigurd Sunnana, Samira Shahbandar, Sajida Talfah
Ala bashir recent work memories of keys
Ala Bashir (born 1939 Iraq) is an Iraqi painter, sculptor and plastic surgeon. His works of art have been shown in several international exhibitions in, for example, France (Paris, Cagnes-sur-Mer), the United Kingdom (London), Ireland (Dublin), Austria (Vienna), Germany (Bonn), Yugoslavia (Belgrade), Italy (Rome), Russia (Moscow), Qatar (Doha), Morocco (Rabat), Libya (Tripoli), India (New Delhi), Tunisia (Tunis), Egypt (Cairo), the United States (New York, 1976 American tour), Iraq (Baghdad) and currently at the American Visionary Art Museum in Baltimore-USA.
Contents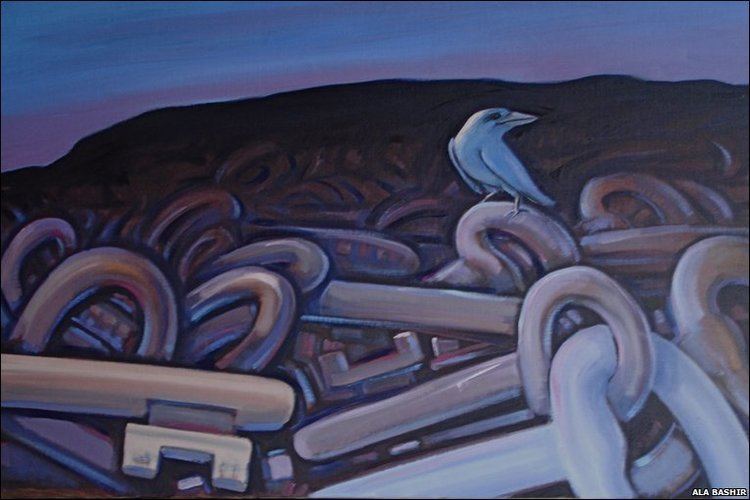 Ala Bashir earned many national and international awards, among which are the Gold Medal in the Biennale International Exhibition in Baghdad in 1988, the second prize in the International Poster Exhibition in Paris in 1983 and Iraq's highest State Award for Fine Art in 2003.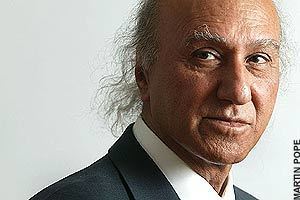 Bashir designed two historically important monuments in Baghdad: "The Union", a statue (73 feet high, made of stone, weighing 970 tons), depicting the love between man and woman. This monument was destroyed by the Iraqi Authority in February 2010. The other is "The Cry", a statue (27 feet high, made of bronze) depicting the tragedy of the Amiyria shelter, where 400 women and children were killed by an air strike in February 1991 during the First Gulf War—the monument is located close to the shelter.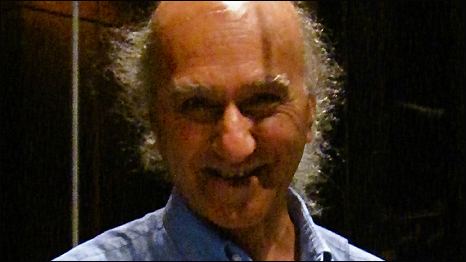 Critiques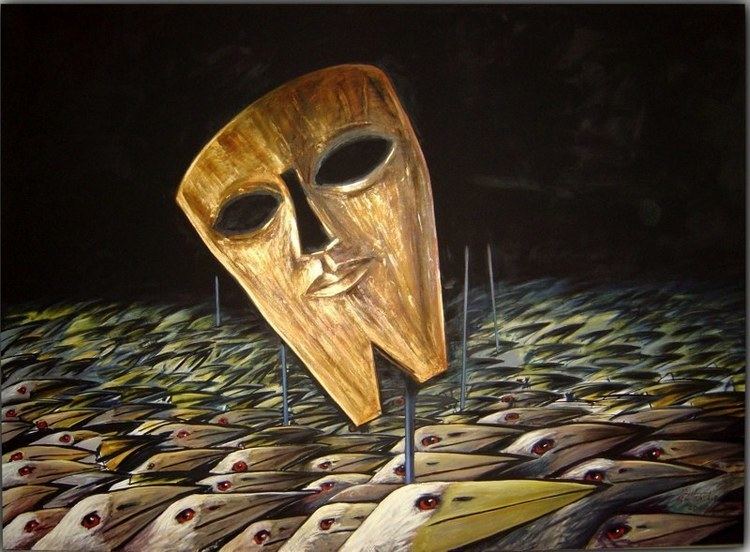 Bashir's paintings and sculptures are on permanent display in Iraq's National Art Museum, Jordan's Fine Art Museum, Qatars Fine Art Museum and the Corvus Art Center in New Haven, CT, USA. Lesley Roy, the curator of the Corvus Art Center, wrote: "Ala Bashir's sculptures, paintings and spontaneous sketches speak an authentic and universal language, which effortlessly articulate with the precision of a surgeon's hand. All mankind can easily comprehend the profound meaning and the genius behind this man's life-long passion."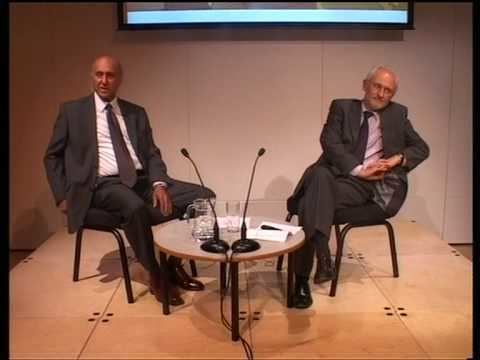 Maureen Bloomfield, the editor of the Artist's Magazine, wrote in the October, 2006 edition of the Artist's Magazine: "Iraqi Artist Ala Bashir's imaginary seems surreal, but he is recording not dreams or visions, but the horrific realities of his place and time."
"What makes Bashir unique," says Timothy S. Hopper, vice-president of HK Holbein (who, as president of the National Art Material Trade Association (NAMTA) invited Bashir to deliver the keynote address at the 2006 NAMTA convention), "is that he represents one of the few times in history that an innocent survivor can bear witness to the atrocities of a brutal regime."
After gaining attention for his work treating soldiers during the Iraq-Iran War, Bashir became a medical counselor to Saddam Hussein. For more than 15 years, Bashir served the former dictator closely, a time period that is chronicled by the History Channel: "Saddam's Doctor".
In June 2004, Bashir was quoted in an article on Al-Jazeera.net, speaking critically of the rewriting of history that was occurring in Iraq after the United States-led invasion. "I was reading an unbelievable amount of falsehood about Iraq, and thought it was my responsibility to tell what I know," Dr. Bashir said. "I was reading and hearing information which seemed to come from people's imaginations and guesswork."
In a Press Article released by Richard Attenborough Art Centre at the University of Leicester, Stella Couloutbanis, acting Visual Art Manager at Embrace Arts,commented: "Ala Bashir is a remarkable artist who has worked under difficult circumstances and conditions; his paintings and drawings are now are a reminder of his past and show his emotional journey and struggle to come to terms with the life he escaped from. Embrace Arts is honoured and proud to be exhibiting his artwork. "His work is beautifully composed and executed; his paintings are vibrant in subject matter, expressing his feelings for home and safety, and his line drawings are simplistic but are beautifully composed." At the special event marking the exhibition's opening on Friday 14 May 2010, Professor Douglas Tallack, Pro-Vice-Chancellor (International) and Head of the College of Arts, Humanities and Law at the University of Leicester, will interview Dr Bashir about his art and experiences. Professor Tallack commented: "The College of Arts, Humanities and Law is delighted to be involved in exhibition of Ala Bashir's recent work at Embrace Arts. It will give the public and University staff and students insights into the art of a remarkable person. Ala Bashir is, in my view and many others, Iraq's greatest living artist. That he also has an international reputation as a surgeon is astonishing; as is the fact that he has lived through the upheaval and sheer danger of Iraq's history, and produced some memorable art."
References
Ala Bashir Wikipedia
(Text) CC BY-SA