Covid-19
Alan Pillay




Movie star




Al Pillay




1983 - present




Actor and singer








August 22, 1959 (age 56) (

1959-08-22

)

Grimsby, England




Alan Pillay, Alana Pellay, Lana Pellay, Lanah Pellay




Missing Brazilians, New Age Steppers, Tackhead, Suns of Arqa, Keith LeBlanc
Alan "Al" Pillay also known as "Al Pillay" (born 22 August 1959), the star of Eat the Rich is a person of many names and two genders, starring in The Comic Strip Presents as Alan Pellay playing Himself in Gino (Episode 10) as Alana Pellay playing Herself in "The Bullshitters" (Episode 13) and, finally, as Lana Pellay playing Mary in the feature movie, The Supergrass.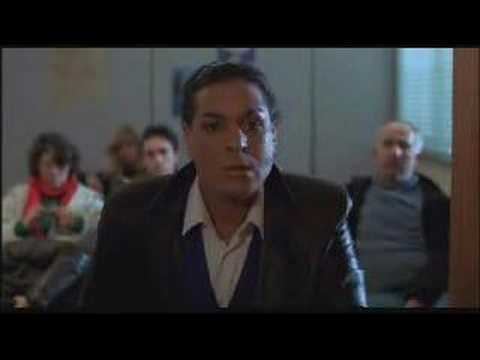 Pillay was born near the docks of Grimsby where he was the youngest of six children, his mother a cleaning lady of Irish and Trinidadian descent, his father an engineer on the fishing trawlers originally from South Africa of Sri Lankan and Spanish descent.
Pillay left school at fifteen and went to Manchester where she befriended the prominent Northern drag performers Bunny Lewis and Frank "Foo Foo" Lammar. She was noted for her impersonations of Shirley Bassey, Eartha Kitt, Lena Horne, Cleo Laine and Dorothy Squires in full drag and no microphone and was booked into the Working men's clubs throughout the North of England as well as the cabaret club circuit.
During a lull in her drag career, while managing the Black Market Café in Levenshulme and renting a room from Coronation Street actor Alan Rothwell, Pillay was introduced to Kay Carroll and Mark E Smith of The Fall. She formed her own band the 'I Scream Pleasures,' which would appear as guest support at many Fall gigs, with an original repertoire of songs including "Parasitic Machines", "Surrender Your Gender", "Closet Queen", "Do You Like Labels", "Spirit Souls" and "You Aint Nothing But A Phoney F-cking Hetero Queen".
She metamorphosed into a disco diva as the hormone-popping transsexual Lana Pellay, dressed in costumes by her close friend Leigh Bowery and with a top 40 single in Australia and New Zealand with "Pistol In My Pocket". She also accompanied Gary Clail on his 1991 hit "Human Nature", singing the couplet "Let the carnival begin... Every pleasure, every sin!"
While squatting in Notting Hill she met Keith Allen who invited her to appear in the newly born Channel 4's first ever program aimed at a youth audience. There she met her champion, Peter Richardson, actor, comedian, writer and director of The Comic Strip Presents who wrote parts for her in the episodes Susie, Gino, The Bullshitters and The Supergrass. He also wrote the lead part for her in the feature film Eat the Rich.
As Al Pillay she performed in a one-person play Glitter & Twisted based on her life, written by Tim Fountain, which had its premiere at the Beckett Theater on 42nd Street as part of the first Manhattan Musical Theatre Festival. She also appeared in her own cabaret A Life in Song at the Pizza on the Park and the Café De Paris. Her cabaret performance has been released as a double CD. More recently, she has performed the title role of the celebrated Welsh singer Dorothy Squires in Mrs. Roger Moore.
"Pistol in My Pocket" (1986) – UK #96, AUS #17, NZ #40
"I Can Make a Man Out of You" (1986)
Al Pillay Wikipedia