India




Marathi




Maharashtra




Akola



Akot is a city and a municipal council in Akola district in the Indian state of Maharashtra.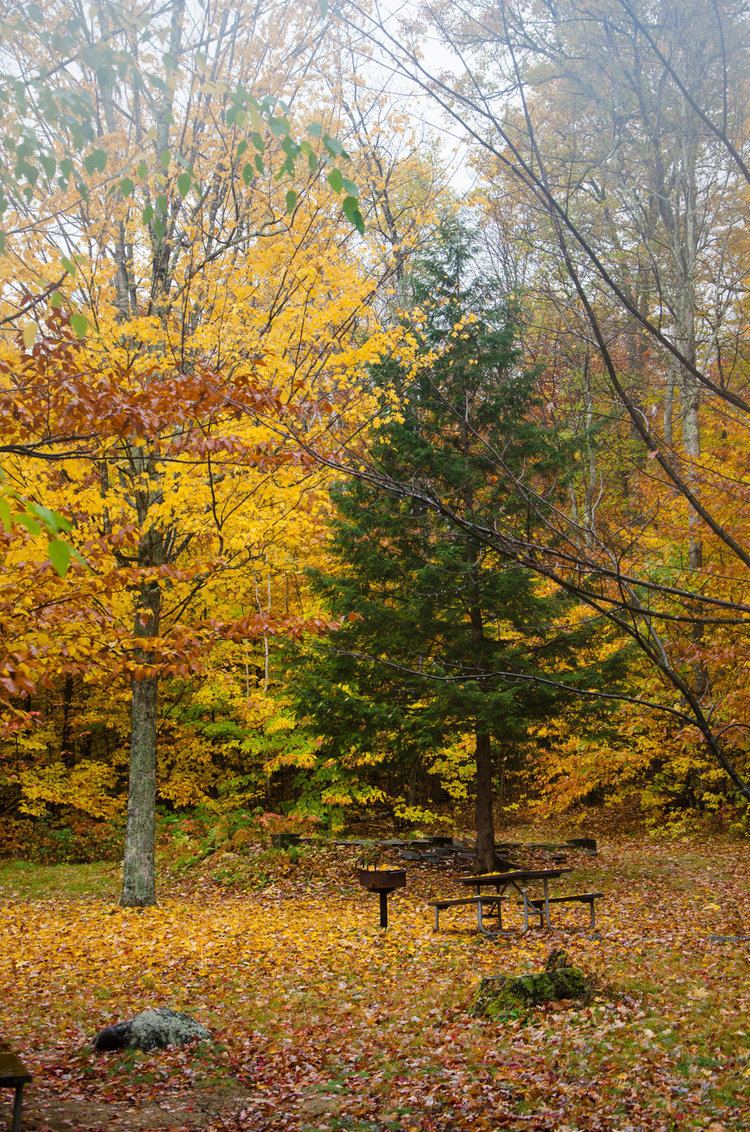 Akot is located at 21.1°N 77.06°E? / 21.1; 77.06. It has an average elevation of 345 metres (1131 feet).
Narsing Maharaj Temple - Very Old temple in Akot of Saint Narsingh Maharaj.
Narnala Fort - It is a historically famous Indian fort deep within the densely forested hills of the Melghat tiger reserve in the Satpura region. Narnala Hazrat Burhanoddin Tomb is a one hour walk from Shahanur, 24 km from Akot (Akola). There is a road from Akot via Popatkhed for vehicles. The Narnala fort & nearby area is affluent with numerous flora & fauna. The place has historic importance & attracts many people every year visiting for religious reasons, tourism & adventure sports. The forest area is also a part of Melghat Tiger Reserve.
Chikhaldara - It is a situated on hills of Melghat Tiger reserve in the Satpura region. It is around 107 km from Akot via Paratwada
Shri Wari Hanuman Temple & Shri Hanuman Sagar Dam is nearby place in adjacent forest lands(Telhara taluka). The place is famous for religious tourism & adventure sports.
Akolkhed :- Sant Gajanan Maharaj Vihir is situated 11 k.m. away in north direction of Akot.This temple is situated in forest.This a very beautiful place and near that place PAZAR TALAV is present.
Mundgaon:-Sant Gajanan Maharaj Paduka Santhan Mundgaon is situated on Akot Telhara road 12 km from Akot
Mohala :- Darul uloom mohammadia islamia education trust mohala and Al farooque Minority Education Society Mohala are situated Akot papatked road mohala 5 km from akot.
Dharul :- Hazrat Awaliya Ambiya Tomb Dharul sharif is situated on Akot 8 km Bordi -mohala Road
Khatkali Forest, Ambabarwa core area, Dhargad Mahadev Temple. Jama Masjid,Shaukat Ali Chowk,Akot. Jama Masjid, shaukat Ali chowk, akot - Very Old mosque in Akot, Abubakar Masjid itekhar plot akot, Tabligi Markaj Masjid Budhwar base Akot, Itwara Bazar Masjid shivaji chowk Akot Old Eid gha hiwarkhed Road Akot akola, maharashtra, India.
Akot Wikipedia
(,)http://www.ci.dayton.or.us/vertical/Sites/%257B0813AE62-E15F-4C65-858B-10DDF2ABA1FE%257D/uploads/%257B0F744A72-8A52-4029-9A87-3C13F8836540%257D.JPG(,)http://texashistory.unt.edu/ark:/67531/metapth321030/m1/2/med_res/(,)http://www.unionleader.com/storyimage/UL/20141228/SPORTS21/141229452/AR/0/AR-141229452.jpg%3Fq%3D100(,)http://upload.wikimedia.org/wikipedia/commons/8/86/Narnala_fort.jpg(,)http://gdb.voanews.com/FCCC35BB-B143-4A97-8A85-D701B89A1EC6_mw1024_s_n.jpg(,)https://www.thesmithfamily.com.au/~/media/Images/Programs/Learning%2520Clubs/girl-writing-homework-club.ashx(,)http://3.bp.blogspot.com/-yi02_Sb0rZ0/U9mwmC8sCsI/AAAAAAABZH8/wb2W6uET_k4/s1600/17U%2BMale-FINAL.jpg(,)http://kelly.worldconcern.org/files/2013/11/South-Sudan_Ranck_Madinga-Akot-Farm-Blacksmit_2013_May_Lietnhom-4-of-46.jpg(,)http://kelly.worldconcern.org/files/2013/11/South-Sudan_Ranck_Mading-Akot-Farmers_2013_May_Lietnhom-1-of-1.jpg(,)http://i.ytimg.com/vi/-3nMYL1QhCI/0.jpg(,)http://3.bp.blogspot.com/-xHp76fs95L8/UzL6mAWQPeI/AAAAAAABSDs/FYiopXrb37Q/s1600/Team%252BMB%252Bfull%252Blogo%252B(1).jpg(,)http://i.ytimg.com/vi/AjgcKjM_Brw/0.jpg
(,)http://fc04.deviantart.net/fs70/i/2014/292/f/d/white_mountains__fall_foliage__133_by_fairiegoodmother-d83akot.jpg(,)http://maps.maphill.com/atlas/20n50-77e25/maps/physical-map/physical-map-of-20n50-77e25.jpg(,)http://www.ceninsafaris.com/images/melghat1.jpg(,)http://www.dvet.gov.in/Download/WorldBank/WorldBankCOE/images/akot/akot_clip_image002_0007.jpg(,)http://maps.maphill.com/atlas/20n50-77e25/maps/shaded-relief-map/shaded-relief-map-of-20n50-77e25.jpg(,)http://www.a3design.org/images/rp/1/1.jpg(,)http://www.a3design.org/images/rp/1/2.jpg(,)http://www.a3design.org/images/rp/1/3.jpg(,)https://lh3.googleusercontent.com/proxy/fiNTiO1xolhOG2U1JAYIiJe-MAYRa-dvJIaW1oSVy3K4RL4G_WDr7E0P2UT3sPUQMgpAKOt_ZF38zNNSXltWA_A-uy_PtsD_uAyP58SoqrDAFS-XKyvu0tCX%3Dw506-h853
(,)http://cdn2.hubspot.net/hub/94556/file-337938166-jpg/images/roka_akor_-_12.jpg(,)http://matsysdesign.com/wp-content/uploads/2013/09/Chang_Patricia_Roka_Akor_01-620x410.png(,)http://cmdainc.com/wp-content/uploads/2014/01/dining.jpg(,)http://matsysdesign.com/wp-content/uploads/2013/09/IMG_0898-620x413.jpg(,)http://insidescoopsf.sfgate.com/files/2011/03/scotthoward-600x400.jpg(,)http://www.mattstudio.com/wp-content/uploads/2005/08/rokaakor1.jpg(,)http://www.desertlivingtoday.com/wp-content/uploads/2012/01/restaurant1.jpg(,)http://insidescoopsf.sfgate.com/files/2012/07/rsz_1picture_1-600x351.jpg(,)https://cdn0.vox-cdn.com/thumbor/vmhnKr39QVbQybtExKKbsynBevA%3D/899x600/cdn0.vox-cdn.com/uploads/chorus_asset/file/985452/IMG_9395-2600477971-O.0.jpg(,)https://www.springrewards.com/dyn_assets/images/merchants/rokaakor/img.jpg(,)http://insidescoopsf.sfgate.com/files/2013/06/roka-600x450.jpg(,)http://www.fsrmagazine.com/sites/rmgtmagazine.com/files/styles/story-top-photo/public/top_photos/chef-culture-roka-akor.jpg%3Fitok%3DdX2A8qtn(,)http://cdn2.hubspot.net/hub/94556/file-341285832-jpg/images/sunda.jpg%3Ft%3D1429890560524(,)http://www.lasplash.com/uploads//321c/50a5b80c9afa1-roka-akor-restaurant-review-12.jpg(,)http://www.lasplash.com/uploads//e805/50c299424f0d6-roka-akor-winter-menu-review-elegant-japanese-comfort-food-brings-joy-to-the-season-7.jpg
(,)http://www.4to40.com/images/coloring_book/gajanan4.gif(,)http://upload.wikimedia.org/wikipedia/commons/a/a1/PDKV_Akola_-_Agricultural_University.png(,)http://upload.wikimedia.org/wikipedia/commons/6/6f/Raj-Rajeshwar_Temple_Akola.png(,)http://www.rajasthantrails.net/images/Teej-festival.jpg(,)http://www.rajasthantrails.net/images/Pushakr-Fair.jpg(,)http://transform.fairfaxregional.com.au/transform/v1/crop/frm/storypad-33q5fvMNAZwdgXwVz7gAEH9/a97f6a84-dda1-4b03-bda8-d9664ed2fe53.JPG/r0_0_1280_720_w1200_h678_fmax.jpg(,)http://i.ytimg.com/vi/M4jkHamuvFw/0.jpg(,)http://transform.fairfaxregional.com.au/transform/v1/crop/frm/storypad-33q5fvMNAZwdgXwVz7gAEH9/aa7dfa3e-d7b1-402a-825c-ccba476aa3b4.JPG/r0_0_1280_720_w1200_h678_fmax.jpg(,)http://postandcourier.media.clients.ellingtoncms.com/img/photos/2011/10/15/fvsudanlead_t600.jpg%3F4326734cdb8e39baa3579048ef63ad7b451e7676(,)http://i.ytimg.com/vi/QXNs9CNdJEQ/0.jpg(,)https://lh5.ggpht.com/ffdAKotJ_tpousC-HbV0CmgLqhlwGvl8NJCsaVVQds8k8-GmUzuT8wX8UKorfxxhOQ%3Dh900(,)http://i.ytimg.com/vi/XGpxze21Y_Q/0.jpg
(,)http://rumbekcommunity.com/yahoo_site_admin/assets/images/Ms_Atong_ps.13215238_std.jpg(,)http://www.agjpcgulu.org/images/jpc_staff/akot_concy.jpg(,)http://c.fastcompany.net/multisite_files/fastcompany/imagecache/slideshow_large/slideshow/2014/07/3032652-slide-s-7-how-a-ugandan-refugee-helped-turn-trash-in-the-galapagos-into-art.jpg(,)https://media.licdn.com/mpr/mpr/shrink_500_500/p/6/005/040/2a8/0fb3fd3.jpg
(,)http://photos.wikimapia.org/p/00/00/97/80/73_big.jpg(,)http://www.gajananmaharajvihir.com/photo%2520gallery/img02.jpg(,)http://www.gajananmaharajvihir.com/photo%2520gallery/img16.jpg(,)http://www.gajananmaharajvihir.com/photo%2520gallery/img08.jpg(,)http://www.gajananmaharajvihir.com/photo%2520gallery/img01.jpg(,)http://edge.ixigo.com/img/dhakna-kolkaz-wildlife-sanctuary-images-photos-522416c5e4b022c0dcf6fcd9.jpg(,)http://www.mapsofindia.com/assemblypolls/maharashtra/akot-assembly-constituency-map.jpg(,)http://www.gajananmaharajvihir.com/photo%2520gallery/img19.jpg(,)http://photos.wikimapia.org/p/00/00/97/80/74_big.jpg(,)http://mw2.google.com/mw-panoramio/photos/medium/59891680.jpg