Name

Aki Kaurismaki




Siblings

Mika Kaurismaki




Education

University of Tampere





Spouse

Paula Oinonen




Role

Screenwriter




Nieces

Maria Kaurismaki







Full Name

Aki Olavi Kaurismaki




Born

4 April 1957 (age 66) (

1957-04-04

)

Orimattila, Finland




Occupation

Film director, producer and screenwriter




Awards

Cannes Grand Prix 2002 The Man Without a Past Cannes Ecumenical Jury Special Mention 1996 Drifting Clouds Cannes Prize of the Ecumenical Jury 2002 The Man Without a Past FIPRESCI Award 2011 Le Havre Jussi for Best Film 2006 Lights in the Dusk Jussi for Best Debut Film 1983 Crime and Punishment Jussi for Best Script 1983 Crime and Punishment 1996 Drifting Clouds 2002 The Man Without a Past 2011 Le Havre Jussi for Best Direction 1990 The Match Factory Girl 1992 La vie de boheme 1996 Drifting Clouds 2002 The Man Without a Past Sao Paulo Audience Award for Best Feature 1996 Drifting Clouds




Movies

Le Havre, The Man Without a Past, The Match Factory Girl, Leningrad Cowboys Go Ameri, Drifting Clouds




Similar People

Kati Outinen, Mika Kaurismaki, Matti Pellonpaa, Andre Wilms, Markku Peltola
Jonathan ross interview aki kaurismaki 1991
Aki Olavi Kaurismäki ([ˈɑki ˈkɑurismæki]; born 4 April 1957) is a Finnish screenwriter and film director.
Contents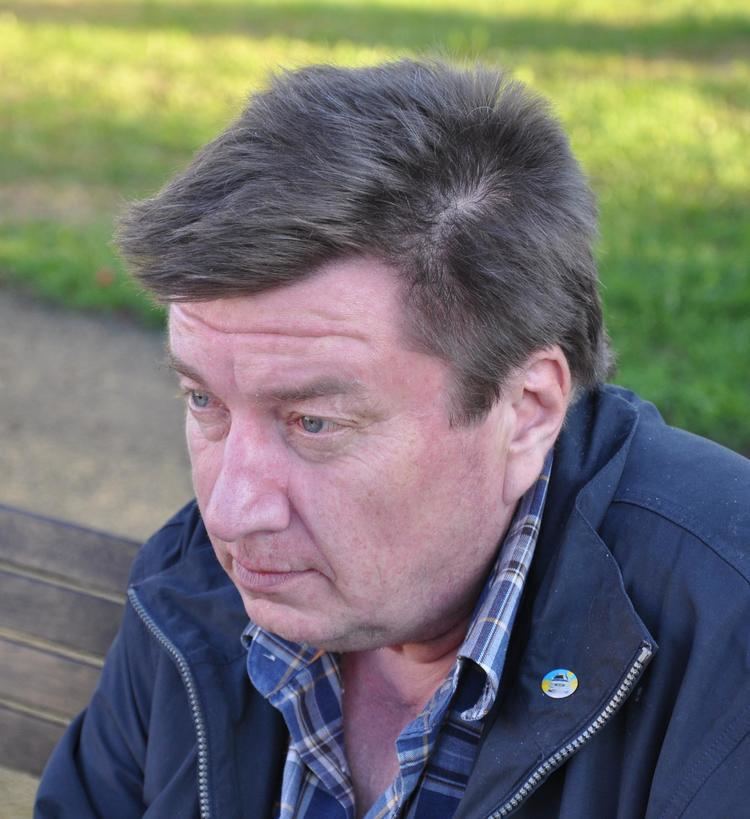 Aki kaurismaki interview 1990
Career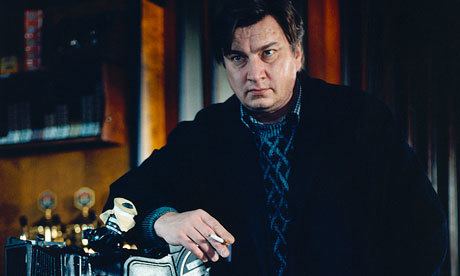 After graduating in media studies from the University of Tampere, Aki Kaurismäki started his career as a co-screenwriter and actor in films made by his older brother, Mika Kaurismäki. Together they founded the production company Villealfa Filmproductions and later the Midnight Sun Film Festival. His debut as an independent director was Crime and Punishment (1983), an adaptation of Dostoyevsky's novel set in modern Helsinki. He gained worldwide attention with Leningrad Cowboys Go America (1989). In 1989 he emigrated with his wife to Portugal, saying "in all of Helsinki there is no place left where I could place my camera".
Style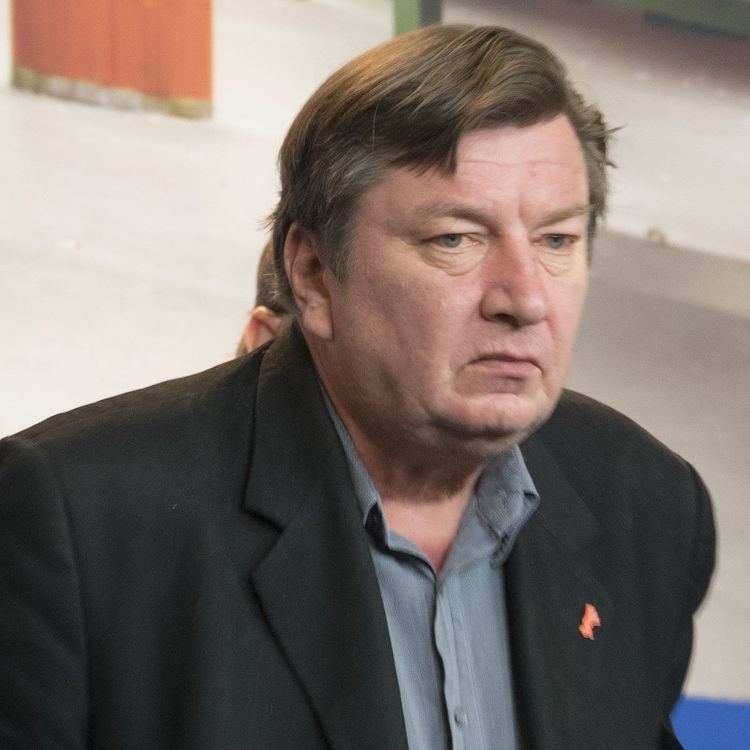 Kaurismäki has been influenced by the French directors Jean-Pierre Melville and Robert Bresson, and some critics have also inferred the influence of Rainer Werner Fassbinder.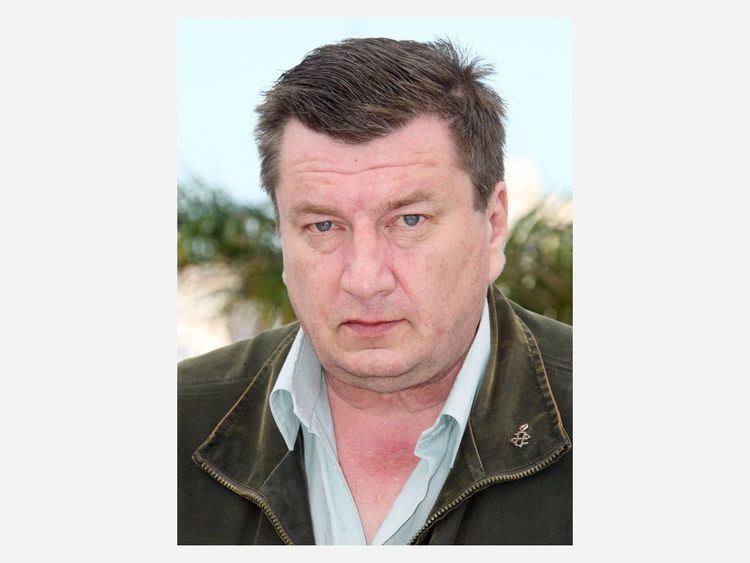 His movies have a humorous side that can also be seen in the films of Jim Jarmusch, who has a cameo in Kaurismäki's film Leningrad Cowboys Go America. (Jarmusch used actors who have appeared frequently in Kaurismäki's films in his own film Night on Earth, part of which takes place in Helsinki.) He has been called an auteur, since he writes, directs, produces and usually edits the films himself, and thus introduces his personal "drollery and deadpan" style. The dialogue is famously laconic: the articulation is usually extremely unadorned, direct and in strict standard language, without showing much emotion or drama. Characters usually stand still and recite the dialogue like it consisted of eternal truths. His characters rarely smile, nod sadly and usually expect the worst, and often smoke constantly. The camera is usually still. Events are shown in a plain manner and characters are usually left alone facing the consequences.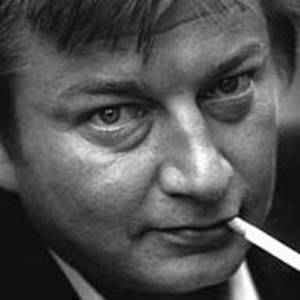 Much of Kaurismäki's work is centred on Helsinki, such as the film Calamari Union, the Proletariat trilogy (Shadows in Paradise, Ariel and The Match Factory Girl) and the Finland trilogy (Drifting Clouds, The Man Without a Past and Lights in the Dusk). His vision of Helsinki is critical and singularly unromantic. Indeed, his characters often speak about how they wish to get away from Helsinki. Some end up in Mexico (Ariel), others in Estonia (Shadows in Paradise, Calamari Union, and Take Care of Your Scarf, Tatjana). The setting of most of his films is the 1980s, or at least contains elements from that decade.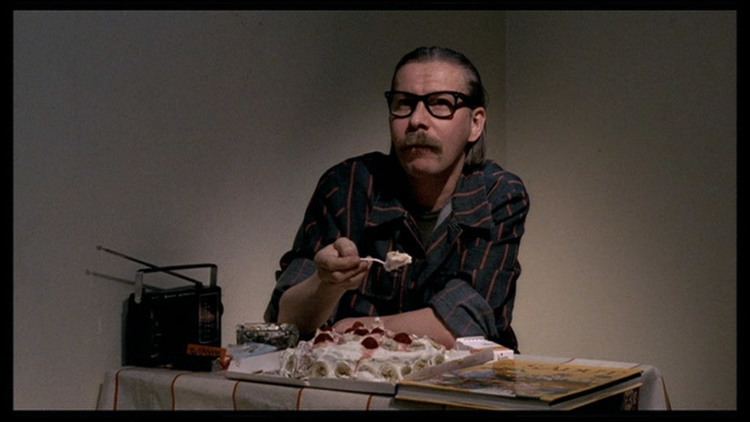 Kaurismäki has been a vocal critic of digital cinematography, calling it "a devil's invention" and saying he "won't make a digital film in this life". In March 2014, however, he reconciled, saying that "in order to maintain my humble film oeuvre accessible to a potential audience, I have ended up in rendering it to digital in all its present and several of its as yet unknown forms."
Awards and protests
Kaurismäki's film Ariel (1988) was entered into the 16th Moscow International Film Festival where it won the Prix FIPRESCI.
Kaurismäki's most acclaimed film has been The Man Without a Past, which won the Grand Prix and the Prize of the Ecumenical Jury at the 2002 Cannes Film Festival and was nominated for an Academy Award in the Best Foreign Language Film category in 2003. However, Kaurismäki refused to attend the Oscar ceremony, asserting that he did not feel like partying in a country that was in a state of war. Kaurismäki's next film Lights in the Dusk was also chosen to be Finland's nominee for best foreign-language film, but Kaurismäki again boycotted the awards and refused the nomination, in what he claimed was a protest against U.S. President George W. Bush's foreign policy. In 2002 Kaurismäki also boycotted the 40th New York Film Festival in a show of solidarity with the Iranian director Abbas Kiarostami, who was not given a US visa in time for the festival.
Kaurismäki's 2017 film The Other Side of Hope won the Silver Bear for Best Director award at the 67th Berlin International Film Festival. At the same festival he also announced that it would be his last film as a director.
Feature films
Crime and Punishment, 1983
Calamari Union, 1985
Shadows in Paradise, 1986
Hamlet Goes Business, 1987
Ariel, 1988
Likaiset kädet (Les mains sales), 1989 (production for Finnish TV)
Leningrad Cowboys Go America, 1989
The Match Factory Girl, 1990
I Hired a Contract Killer, 1990
La Vie de Bohème, 1992
Take Care of Your Scarf, Tatiana, 1994
Leningrad Cowboys Meet Moses, 1994
Drifting Clouds, 1996
Juha, 1999
The Man Without a Past, 2002
Lights in the Dusk, 2006
Le Havre, 2011
The Other Side of Hope, 2017
Documentaries
The Saimaa Gesture, 1981
Total Balalaika Show, 1994
Juice Leskinen & Grand Slam: Bluesia Pieksämäen asemalla, 2013 (18 min)
Short films
Rocky VI, 1986 (8 min)
Thru the Wire, 1987 (6 min)
Rich Little Bitch, 1987 (6 min)
L.A. Woman, 1987 (5 min)
Those Were The Days, 1991 (5 min)
These Boots, 1992 (5 min)
Oo aina ihminen, 1995 (5 min)
Välittäjä, 1996 (4 min)
Dogs Have No Hell, 2002 (10 minute episode in the collaborative film Ten Minutes Older - The Trumpet)
Bico, 2004 (5 minute episode in the collaborative film Visions of Europe)
The Foundry, 2006 (3 minute episode in the collaborative film To Each His Own Cinema)
Tavern Man, 2012 (14 minute episode in the collaborative film Centro Histórico)
References
Aki Kaurismäki Wikipedia
(Text) CC BY-SA