Covid-19
United States




Scholar




Yale Law School




Vikram Amar




Yale University




Akhil Amar






September 6, 1958 (age 57) Ann Arbor, Michigan (

1958-09-06

)


Yale Law School, Las Lomas High School, Yale University, Yale College




Constitutional law, Legal history




America's Unwritten Constituti, America's constitution, The Bill of Rights, The Law of the Land: A Grand To, The Constitution and Crimi




Vikram Amar, Bruce Ackerman, Neal Katyal, Jack Balkin, Steven G Calabresi




Neal Katyal, John Yoo



Akhil Reed Amar (born September 6, 1958) is an American legal scholar, an expert on constitutional law and criminal procedure. Formerly the Southmayd Professor of Law at Yale Law School, he was named Sterling Professor of Law in 2008 and Adjunct Professor of Law in Columbia Law School in 2016. A Legal Affairs poll placed Amar among the top 20 contemporary US legal thinkers.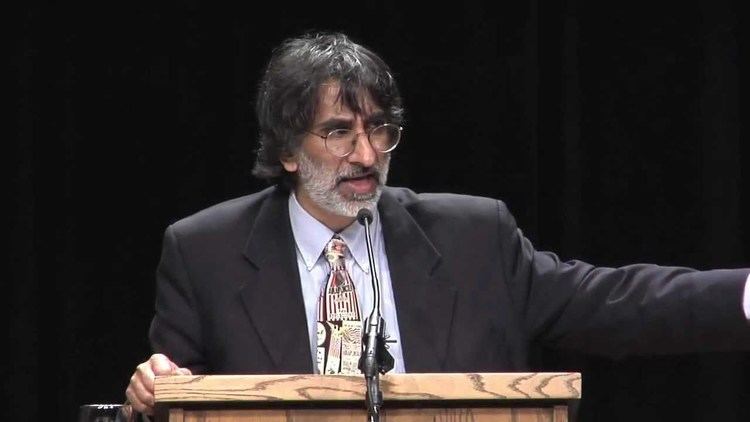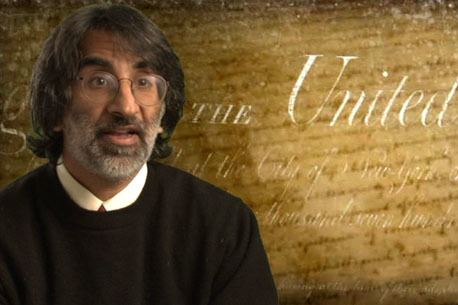 Amar was born in Ann Arbor, Michigan, where his parents were medical students from India studying at the University of Michigan. His parents later became U.S. citizens. He graduated from Las Lomas High School in Walnut Creek, California in 1976. His brother, Vikram Amar, is dean of the University of Illinois College of Law.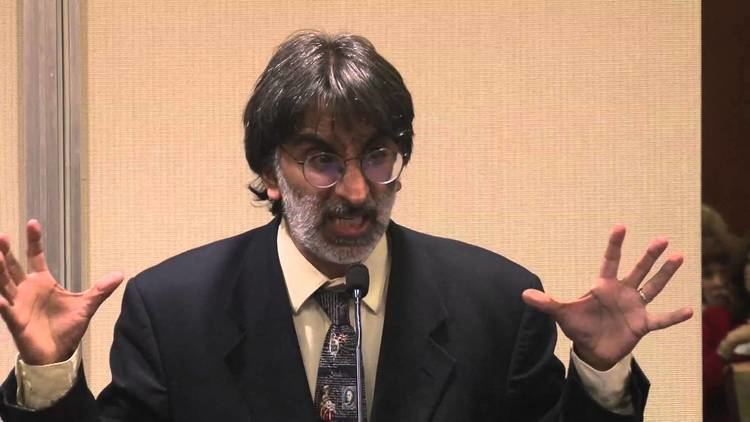 Amar is a summa cum laude graduate of Yale College (B.A., 1980) and a graduate of the Yale Law School (J.D. 1984), where he was an editor of the Yale Law Journal. Amar clerked for future U.S. Supreme Court Justice Stephen Breyer when he was a judge on the First Circuit Court of Appeals.
Amar is the author of numerous publications and books, most recently The Constitution Today: Timeless Lessons for the Issues of our Era. The Supreme Court has cited his work in over thirty cases.
Amar was a consultant to the television show The West Wing, on which the character Josh Lyman refers to him in an episode in Season Five. His course on constitutional law is one of the most popular undergraduate offerings at Yale College.
Amar has repeatedly served as a Visiting Professor of Law at Pepperdine School of Law and at Columbia Law School. He has also lectured for One Day University. He was elected a Fellow of the American Academy of Arts and Sciences in 2007.
In 2008, U.S. presidential candidate Mike Gravel said that he would name Amar to the Supreme Court if elected President.
The Constitution and Criminal Procedure: First Principles (1997) ISBN 0-300-06678-3
For the People (with A. Hirsch) (1997) ISBN 0-684-87102-5
The Bill of Rights: Creation and Reconstruction (1998) ISBN 0-300-07379-8
Processes of Constitutional Decisionmaking (ed. with P. Brest, S. Levinson, and J.M. Balkin), (2000) ISBN 0-7355-5062-X
America's Constitution: A Biography (2005) ISBN 1-4000-6262-4
America's Unwritten Constitution: The Precedents and Principles We Live By (2012) ISBN 978-0-465-02957-0
The Bill of Rights Primer: A Citizen's Guidebook to the American Bill of Rights (with L. Adams) (2013) ISBN 978-1-62087-572-8
The Law of the Land: A Grand Tour of Our Constitutional Republic (2015) ISBN 978-0-465-06590-5
The Constitution Today: Timeless Lessons for the Issues of Our Era (2016) ISBN 978-0-465-09633-6
Akhil Amar Wikipedia