India




Hindi




Uttar Pradesh




Akbarpur



Akbarpur is a city and a municipal board in Ambedkar Nagar district in the state of Uttar Pradesh, India. It is the administrative headquarters of Ambedkar Nagar District. Akbarpur is the birthplace of Ram Manohar Lohia (1910–1967), who was a renowned Indian freedom fighter and a socialist political leader.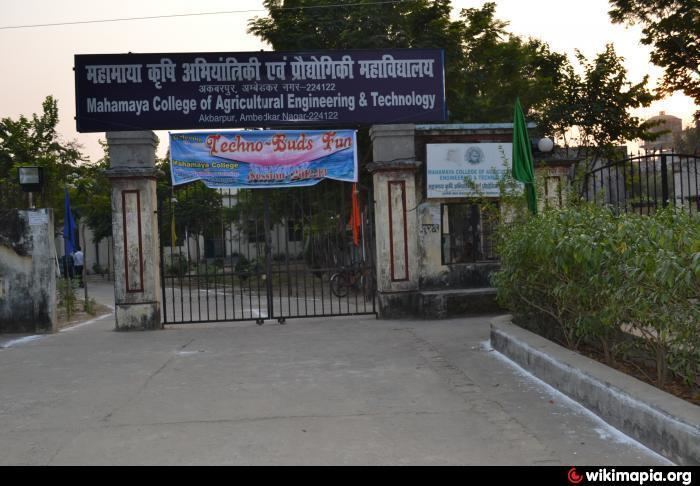 Akbarpur, is situated on the banks of River Tamsa. According to Ramayana, it is the place where King Dashratha shot Shravan Kumar, and the place is called Shravan kshetra . The ashram of sage Shringi Rishi was also situated here. According to Ramayana, Lord Ramas son Kusha drives Shravasti. The Rajbhar King drives its eastern part. In Ramayan Lord Rama battled to many Rajbhar Kings. Shiv Baba is a spiritual place where people comes pilgrimage.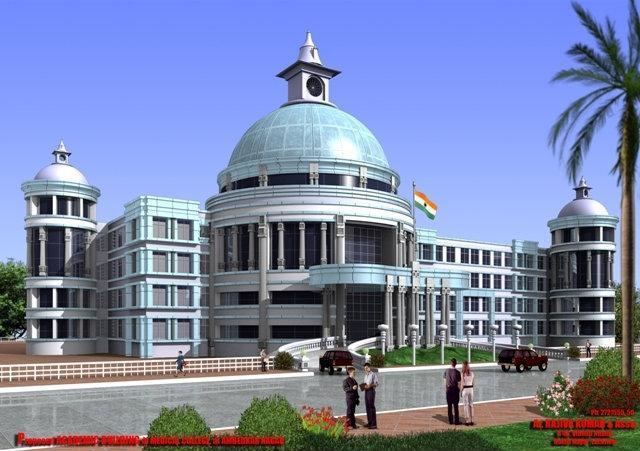 The River Tamasa (Tons), divides the city of Ambedkarnagar into the two parts Akbarpur and Shahzadpur, with the latter being the main commercial centre of the city. Lorepur part of Akbarpur City is also noted for the Palace of Lorepur State, and Imambargah of Lorepur State.
Ambedkar Nagar is noted for Tanda Terracotta. Major economic activities in the district are power looms and farming. The district also has a thermal power station belonging to the NTPC. There is also a cement manufacturing plant belonging to the Jaypee Group (Jaypee Ayoudha Greeding). The district has one sugar factory called the Akbarpur Sugar Mill, which is situated near Mijhaura, about 10 KM from the district headquarters. Many rice mills are present in Akbarpur, there is a Gaurav Agro Industries Pvt. Ltd. (GAIPL) which is the biggest rice mill in Akbarpur, Ambedkarnagar. The name of the proprieter of (GAIPL) is Mr. Rajesh Kumar Upadhyay. It was first establised in A.D 2000, it was first named "Gaurav Industries" and then named "Gaurav Agro Industries Pvt. Ltd. (GAIPL)". There is a power and distribution transformer manufacturing industry named Achal Electricals situated on Dostpur road.
Akbarpur, Ambedkar Nagar Wikipedia
(,)http://www.mapsofindia.com/maps/uttarpradesh/districts/ambedkarnagar-district-map.jpg(,)http://www.mapsofindia.com/parliamentaryconstituencies/uttarpradesh/images/ambedkar-nagar-constituency-map-uttar-pradesh.jpg(,)http://upload.wikimedia.org/wikipedia/commons/8/85/RBGWPGC,_AMBEDKAR_NAGAR-224122,_INDIA.jpg(,)http://www.ecourts.gov.in/sites/default/files/u583/ambedkar%2520DC.jpg(,)http://www.elections.in/delhi/images/ambedkar-nagar-constituency-map.jpg(,)http://ambedkarnagar.nic.in/TahseelSite/data1/images/banner5.jpg(,)http://ambedkarnagar.nic.in/Ambedkarnagar-map/IMG-20140717-WA0004.jpg(,)https://fbexternal-a.akamaihd.net/safe_image.php%3Fd%3DAQBcpO6zboGCg0LL%26w%3D720%26h%3D540%26url%3Dhttp%253A%252F%252Fupload.wikimedia.org%252Fwikipedia%252Fcommons%252Fthumb%252F5%252F56%252FLohia_bhavan_akbarpur.jpg%252F720px-Lohia_bhavan_akbarpur.jpg(,)http://i.ytimg.com/vi/6nw9338kmyg/hqdefault.jpg
(,)http://photos.wikimapia.org/p/00/03/26/20/34_big.jpg(,)http://photos.wikimapia.org/p/00/01/62/26/87_big.jpg(,)http://cbslawcollege.org/images/1.jpg(,)http://mw2.google.com/mw-panoramio/photos/medium/11504166.jpg(,)http://i.ytimg.com/vi/7zD4y0622zY/hqdefault.jpg(,)http://mw2.google.com/mw-panoramio/photos/medium/57013929.jpg(,)http://mw2.google.com/mw-panoramio/photos/medium/57012694.jpg(,)http://mw2.google.com/mw-panoramio/photos/medium/50809643.jpg(,)http://i.ytimg.com/vi/2WThMkVeEN0/0.jpg(,)http://mw2.google.com/mw-panoramio/photos/medium/51149108.jpg
(,)http://photos.wikimapia.org/p/00/03/06/71/66_big.jpg(,)http://static.news18.com/pix/2014/11/akbarpur.jpg(,)http://images4.mygola.com/80c71f6c427591a884512b06610a01bb_1394419401_l.jpg(,)http://www.alahazrat.net/personalaties/images/mazar-syed-makhdoom-ashraf-jahangir-samnani-1.jpg(,)http://www.ebharat.in/sites/default/files/imagecache/front_banner/640px-RAMABAI_GOVERNMENT_WOMEN_POST_GRADUATE_COLLEGE,_AKBARPUR,_AMBEDKAR_NAGAR,_UP,_INDIA.jpg.jpg
(,)http://static.ibnlive.in.com/ibnlive/pix/sitepix/06_2014/5-dead-17-injured-as-speeding-car-rams-into-tree_030614031811.jpg(,)http://www.easternuptourism.com/images1/Shiv-Baba-Dham1.JPG(,)https://mw2.google.com/mw-panoramio/photos/medium/11504166.jpg(,)http://i.ytimg.com/vi/QcKlrw1cbo4/0.jpg(,)http://www.easternuptourism.com/images1/Shiv-Baba-Dham3.JPG
(,)http://ambedkarnagar.nic.in/TahseelSite/data1/images/banner1.jpg(,)http://www.cbslawcollege.org/images/3.jpg(,)http://photos.wikimapia.org/p/00/01/62/26/93_big.jpg(,)http://ambedkarnagar.nic.in/TahseelSite/data1/images/banner3.jpg
(,)http://www.yanam.gov.in/photogal/tourism/tourism/Ambedkar%2520Nagar%2520Park.jpg(,)http://www.mapsofindia.com/maps/uttarpradesh/railways/ambedkarnagar-railway-map.jpg(,)http://www.mapsofindia.com/delhi/maps/ambedkar-nagar.jpg(,)http://www.mapsofindia.com/maps/uttarpradesh/tehsil/ambedkarnagar-tehsil-map.jpg(,)http://ambedkarnagar.nic.in/vlb_images1/gal1f.jpg(,)http://ambedkarnagar.nic.in/vlb_images1/gal2f.jpg(,)http://www.mapsofindia.com/maps/uttarpradesh/greater-noida-map.jpg(,)http://www.indiamapssite.com/uttar-pradesh/rivers/images/ambedkar-nagar-river-map.gif(,)http://4.bp.blogspot.com/-CIdLzUsGlqI/UJifwJ4CkmI/AAAAAAAAC5Y/ttVEXSlH86Q/s640/AMBEDKARNAGAR.GIF