Aidil Zafuan Bin Abdul Radzak (born 3 August 1987 in Seremban, Negeri Sembilan) is a Malaysian footballer who currently plays as a defender for Johor Darul Ta'zim FC and Malaysia national. He is a former member of Malaysia U-23 and Malaysia U-20 squad. He is the older of his twin, Mohd Zaquan Adha Abdul Radzak who also a footballer.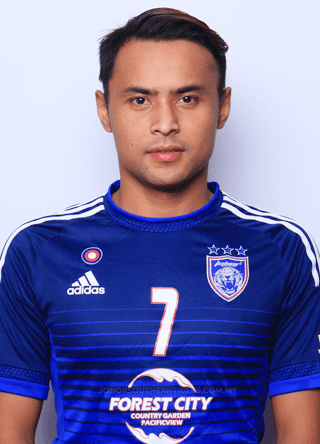 Aidil started representing Negeri Sembilan since the 2004 SUKMA Games. He with his twin brother helped the team win the gold medal in 2004 SUKMA Games. In 2005–06 season, he along with Zaquan were promoted into the senior team. In that year Negeri Sembilan also won their first Malaysia Super League title.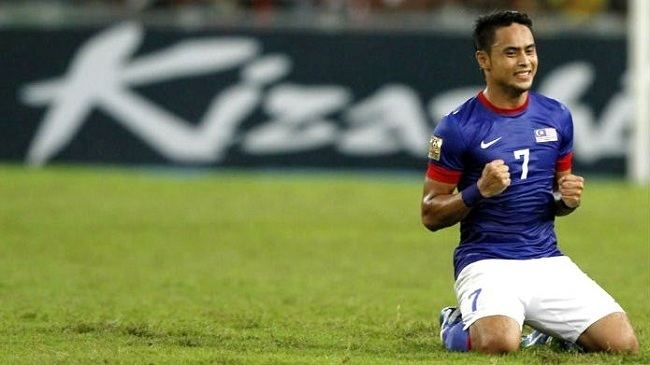 Aidil joined ATM in 2012 Premier league. He helped ATM to win Malaysia Premier League for 2012 season.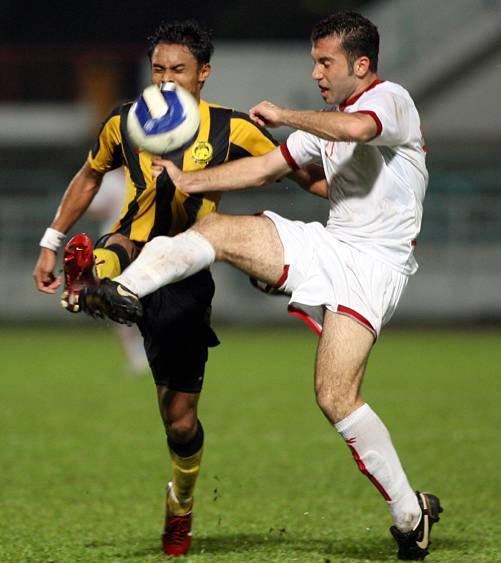 Aidil joined big spending club, Johor Darul Takzim FC on 2012.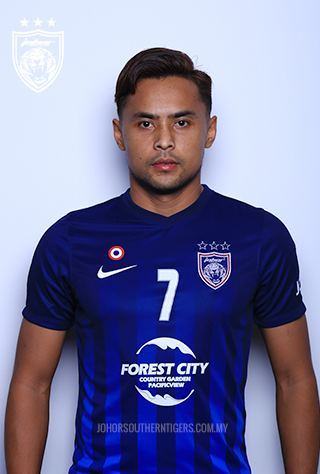 Aidil has represented Malaysia since he was 14 years old. He is very experienced in international youth arena. He played for the Malaysia U-20 side on two AFC Youth Championship on 2004 in Malaysia as Malaysia reached the quarter finals but was defeated by China. At the AFC Youth Championship in India, he was chosen as the captain of the team. Malaysia failed to win all three matches and only managed to score 9 goal and conceding 7 goals.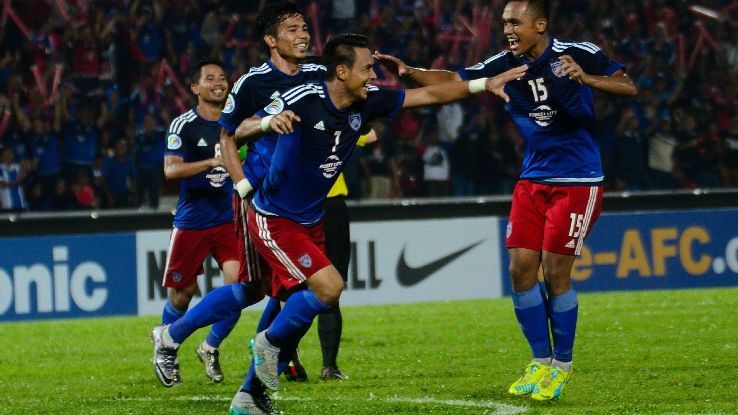 Aidil started representing the Malaysia U-23 squad during 2008 Olympic Games qualifier. He continued to represent Malaysia in the 2007 Merdeka Tournament that held in Shah Alam and Petaling Jaya and managed to win the Merdeka Tournament after defeating Myanmar 3:1. He then represented Malaysia in the South East Asia Games held in Thailand. However, Malaysia failed to advance into the semi finals after drawing against rivals Singapore.
Aidil made his debut on 18 July 2007 against Cambodia. He also scored his first international goal in his debut against Cambodia. He then became one of the players from the under-23 side who were selected into Malaysia 2007 AFC Asian Cup squad. He only made his appearance on the last game against Iran where Malaysia lost 0–2.
Aidil received his first red card in international duty during the World Cup qualifier second leg against Bahrain. As a result, he was banned by FIFA from taking part in international match for three games.
He also represented the Malaysia XI (represent Malaysia for B match) squad against Chelsea F.C. at Shah Alam Stadium on 29 July 2008. The Malaysia XI eventually lost 0–2. However, Chelsea coach Luiz Felipe Scolari praise the Malaysia XI for giving a good fight against his team.
On July 12th 2016, Aidil with 71 international caps announced his retirement from international football via his football club's website and its Facebook page.
He is a very good defender produced by Malaysia football. His small stature is shadowed by his pace and good co-ordination. He is not known for his tough tackling but he is quick in intercepting passes and through balls. He is also known for his heading abilities and long-range free kicks.
Negeri Sembilan
Malaysia Super League: 2006
Malaysia Cup: 2009, 2011
Malaysia FA Cup: 2010
ATM
Malaysia Premier League: 2012
Johor Darul Takzim:
AFC Cup: 2015
Malaysian Charity Shield: 2015, 2016
Malaysia Super League: 2014, 2015, 2016, 2017
Malaysia FA Cup: 2016
Malaysia U-23
Southeast Asian Games: 2009 Gold
Individual
FAM Football Awards : 2012 Anugerah Bola Sepak Kebangsaan 100Plus-FAM : Favourite Defender – ATM FA
FAM Football Awards : 2010 Anugerah Bola Sepak Kebangsaan 100Plus-FAM : Favourite Defender – Negeri Sembilan
FAM Football Awards : 2009 Anugerah Bola Sepak Kebangsaan 100Plus-FAM : Favourite Defender – Negeri Sembilan