Covid-19
6.8

/

10

1

Votes

Alchetron

Rate This





Alan Rudolph





United States







Comedy, Drama, Romance




Alan Rudolph




English






May 11, 1997 (1997-05-11) (Cannes) December 26, 1997 (1997-12-26) (United States)




October 23, 1997 (Germany)




Nick Nolte

(Lucky Mann),

Julie Christie

(Phyllis Mann),

Lara Flynn Boyle

(Marianne Byron),

Jonny Lee Miller

(Jeffrey Byron),

Jay Underwood

(Donald Duncan)


Celeste and Jesse Forever (2012), Lovelife (1997), Alan Rudolph directed Afterglow and Choose Me, Prime (2005), Dopamine (2003)



The appropriately named Lucky Mann (Nick Nolte) is a contractor equally handy at repairs and seduction. The latest lonely housewife to succumb to his charms is Marianne (Lara Flynn Boyle), childless and unhappy with her marriage to business-obsessed Jeffrey (Jonny Lee Miller). When Jeffrey coincidentally becomes enraptured by Luckys wife, the fading former starlet Phyllis (Julie Christie), the four get caught in a tangled-up love quadrangle that reignites their tired marriages.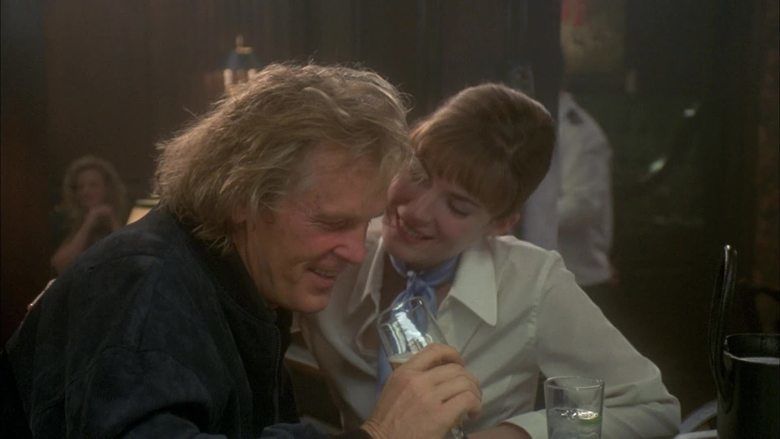 Afterglow is a 1997 feature film starring Nick Nolte, Julie Christie, Lara Flynn Boyle and Jonny Lee Miller. Alan Rudolph directed and wrote the script for the film. It was produced by Robert Altman and filmed in Montreal.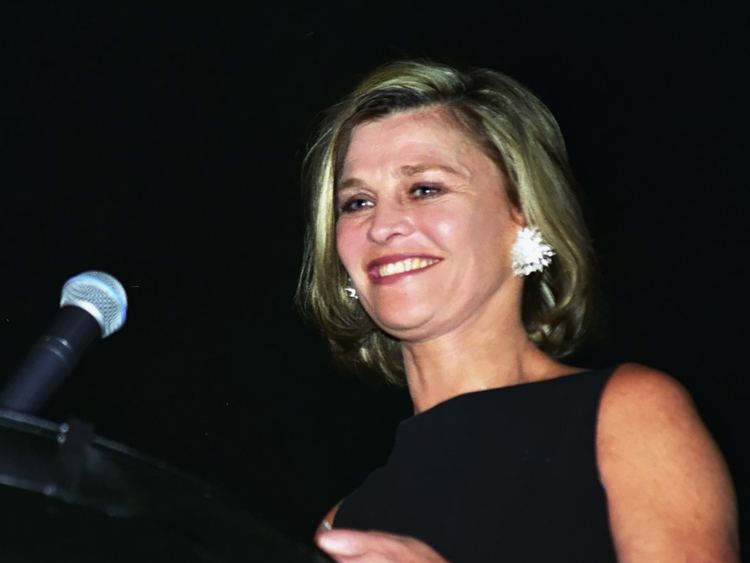 Christies portrayal earned her a nomination for an Academy Award for Best Actress in a Leading Role, but the award went to Helen Hunt for As Good as It Gets.
A handyman with marital problems meets a housewife with the same.
The film is about two families who are unhappy with their respective relationships: the first couple includes young, ambitious businessman Jeffrey Byron and his sexually frustrated wife Marianne, and the second couple include older repair contractor "Lucky" Mann and his former B-movie actress wife Phyllis, who are unhappily married and living in Montreal, Canada.
After 15 years of marriage, Phyllis tells her husband that he is not the father of their daughter but rather that she conceived the child when he was away on Navy duty via relations with attractive co-actor Jack. Lucky is deeply shocked and surprised by this, leaving the house for some fresh air and reflecting upon their relationship. Ultimately he goes to the bar and drinks in excess. After coming home, Lucky rails on his wife for being unfaithful, and throws household items at her. Upon hearing all this, their teenage daughter Daisy leaves the house the very same night. Her absence intensifies their negative relations and Luck and Phyllis decide to stay together on certain terms, namely sleeping in different rooms and not with one another or others. Some weeks pass, and they receive a letter from Daisy in which she writes that they are not fit to be her parents and she never wants to see them again. Consequently, Lucky and Phyllis sell their house and travel to Montreal, Canada, where the letter was post marked in order to find her (though the viewer only comes to know this later in the film).
Byron is working hard to provide for his family and to lead a more comfortable and luxurious life. Due to excessive work pressure and not being ready to have children, he avoids sex with his wife. However, she desperately wants to have a baby which causes much tension in their life. One day Byron returns from the office, to find that Marianne has arranged a candlelit dinner and sweet music. She marked per period dates and times of her fertile eggs on the calendar in order to have sex with him on these dates so that she can conceive a child. But he is too tired to have sex. He added a trip plan for Lake Lenore Hotel in between these dates so that he can attend an important business meeting there and after meeting could spend some romantic moments with his wife in the lap of nature away from the his busy city & business life, which also falls in between dates marked by the Marianne on the calendar. He told her about the visit but not about his plans for her. But when he closed the door of the room leaving her unsatisfied, she warned him that she is going to have a baby with or without him. But he did not take her very seriously at that time.
Next day Lucky arrives at Byrons apartment to make some minor repair. Marianne becomes obsessed with him due to his talking style and decided to have a baby with him. She employs Lucky to create nursery for child & to make a door between bedroom and the baby room so that she can spend more time with him. Soon Lucky & Marianne begin an affair. They first have sex in pool of the house. She starts ignoring her husband and has unprotected sex with Lucky several times between her due period dates so that she can conceive a child. Byron sensed some foul play due to sudden change in Mariannes behavior towards him and her absence from the house. He tries to spy on his wife, but in vain. Phyllis continues her search for her daughter in the streets of Montreal. One day she watches her daughter standing on the bridge of the river, but Daisy leaves before she could reach the spot. She goes to a bar to have a drink in order to lessen the sorrow of her failure. There she notices that her husband and Marianne are also having drinks in the very same bar and taking about how beautiful it is to cheat on one's spouse. Later Phyllis meets Byron who gives her a lift home in his car when a taxi is unavailable. On the way he offers to spend a weekend with her at Lake Lenore hotel as a friend as he has discovered his wifes affair, but she politely refuses. Later, she agrees to spend the weekend with him when she finds that now her husband is spending most of his time with Marianne (without knowing that she is Byron's wife).
On the day fixed for the trip to the Lake, Byron takes her with him in place of her wife who doesn't bother about him at all and fully smitten with Lucky. Phyllis leaves a note at home for her husband that she will return in a few days. She goes with Byron and stayed at hotel but in different rooms. Another married person, who is actually Byron's business client, tries to flirt with her. After having a few drinks at dinner she explains why her relations are so bitter with her husband (she talks about her pregnancy from Jack & the other things), and then leaves her room. She tries to call her husband but Lucky is also trying to call Marianne at the same time, but Marianne is outside the house. When Byron phones his wife, she quickly picks up thinking that it would be Lucky and calls him as "Lucky Darling". It upsets Byron and he visits the room of Phyllis. As soon as he enters the room, the doorbell rings again, and Byron's client appears at the door with a bottle of wine. He asked her to make a choice between him and Byron. She responded him positively by taking the bottle of wine and telling him that "she may accept his offer to know more about each other some other night". It upsets the Byron and he decides to leave the next morning with her. On the way Byron asks her why all the couples can't happily live in a chaste relations with their spouse, for which she had no reply.
After not receiving phone from Marianne, Lucky goes to her place late that night to have sex with her. In the morning she reshuffles all the furniture in the house and puts her paintings all over the walls (which Byron disliked). Then she tells Lucky that she wants a divorce from her husband. He says that he can't marry her as he has already married for the last 24 years, and he can't leave her wife as he still loves her very much. She tells him that many marriages do not work good and a single mother brought up the child as her own. This is why she needs Byron to bring up her baby. He asks her to think about it again. He said "I think women should stay women." Then he tells her his own story about how he came to know about the betrayal of his wife and how his one quick, spontaneous, thoughtless, and wrong reaction, made under the moment of passion, spoiled his happily married life for forever. Even today, after passing of eight years, he is facing the consequences of that decision. Then he takes her to the bar of the hotel for a drink.
Byron and Phyllis visit a bar for a drink and find that Marianne and Lucky are already there. Byron and Lucky engage in a fight. Hotel security ejects Lucky from the hotel. Marianne and Phyllis leave and grab a taxi together, while Marianne is still unaware that Phyllis is Lucky's wife. Phyllis asks her how she feels with Lucky. She replies that "he is most fucking man she had ever met in her life." Then she asks her how many men she had met so far in her life and Marianne replied "two". Then Marianne asked the Phyllis whether she has had sex with Byron, but she tells her that she didn't as her husband loves her very much and strongly believes in the chaste relationship. Marianne invites her in the house for a drink and Phyllis accepts. Marianne gives her a tour of her house. When they go to the child room created by the Lucky, Phyllis find her husbands pajamas and Marianne nighty there as well as the decorating texture similar to that one as was used in her daughter's room. Phyllis asked her whether she is pregnant. She replies that she has a strange feeling from a last few days (indicating that she is pregnant) and Phyllis asks her whether she knows who is father of the child. She happily names him as "Lucky".
Phyllis asks her whether she had told him about it but she replies negatively. Phyllis suggests that she do so without delay (so that she wouldn't have to face the same consequences as Phyllis did on revealing the true father of the child) and Marianne promises to tell him about it as soon as possible. When Phyllis is about to leave, Byron arrives. At the same moment Lucky arrives searching for his wife and they fight again. Phyllis tells Lucky in the lift that she doesn't want to see him again as she knows what he had done here. Lucky leaves in hurry just behind her. Marianne asks Byron "How does Phyllis knows Lucky's name?" He tells her that he is her husband.
That night, Marianne visits Byron to repair their relationship but as soon as she touches him, Byron retracts and tries to leave the room. She tries to stop him by saying that "We were really good together… We were good together…" But Byron leaves the house in anger and says that "we all go a little mad sometime in our life." Marianne realizes her mistake can't be undone. She take a bath in the pool of the house and spends the whole night thinking deeply and analyzing about her spoiled relations with her husband due to her decision made under momentary loss of passion; the consequences of her adultery with Lucky; her and her fore-coming baby's future with Byron in light of the story of Lucky & Phyllis, and arrives at a harsh decision. Byron goes to a bridge in order to get some fresh air and accidentally falls down resulting in a fracture in his right leg. In the morning, Marianne packed up her things and goes to Helen (Byrons secretary and their mutual friend) and tells her that they have separated and perhaps her "baby" may be the last connecting link between the two (though knowing that it is the only reason for their separation and they will never be together again). Previously knowing about their differences on having a baby, Helen asks her who is the father of the child and she deliberately lies to her and names Byron. She says goodbye to Helen and leaves Byron forever even without facing him or telling him about her pregnancy. Lucky finds his daughter near the river and tries to bring her back home by heartily apologizing, but she refuses. When Byron comes back from the hospital he finds that Marianne had already left him. The film ends with the reconciliation between Lucky & Phyllis (due to the realization by Phyllis that it was her fault i.e. of having extramarital relations, having child from that relation and then putting the condition of no sex etc. which put their married life in such a mess) while Daisy is watches from the window while standing on the lawn of their house. The Daisys poem is shown on the refrigerator through the window: "I dare say you could use some / New York buffalo / out of other peoples mouths. / What does not change is the will."
Nick Nolte as Lucky Mann
Julie Christie as Phyllis Mann
Lara Flynn Boyle as Marianne Byron
Jonny Lee Miller as Jeffrey Byron
Jay Underwood as Donald Duncan
Domini Blythe as Helene Pelletier
Yves Corbeil as Bernard Ornay
Alan Fawcett as Count Falco/Jack Dana
The film received positive reviews from critics and holds a 74% approval rating on aggregate review site Rotten Tomatoes, with an average score of 6.8 out of 10, based on 31 collected reviews.
Julie Christie was nominated for Best Actress in a Lead Role in the 1997 Academy Awards for her role. She won best actress at the San Sebastian Film Festival. The cast won the jury award for best ensemble performance at the Fort Lauderdale International Film Festival, and Nick Nolte won the best actor award at the same festival.
Afterglow (film) Wikipedia
(Text) CC BY-SA
Afterglow (film) IMDb
Afterglow (film) Rotten Tomatoes
Afterglow (film) Metacritic
Afterglow (film) themoviedb.org