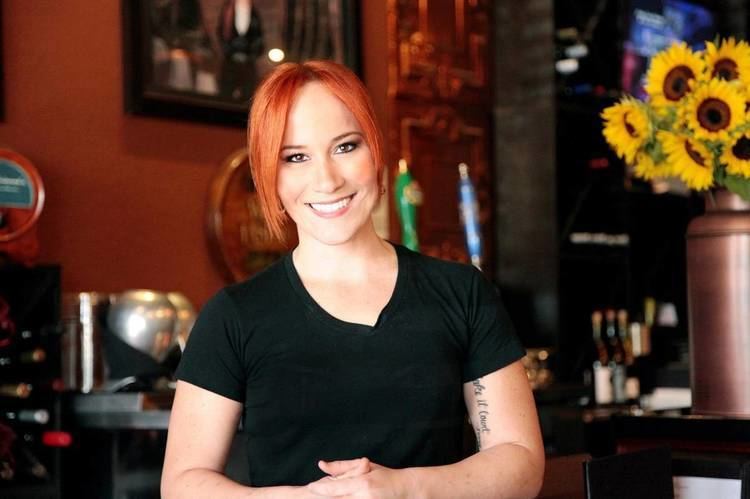 Adrianne Calvo was born in Chicago, Illinois to a Cuban father, Manuel Calvo, and Cuban mother, Magaly Calvo. Adrianne was the eldest of two daughters. The family left Chicago to escape the harsh winters and moved to Miami where Adrianne attended Braddock Senior High School.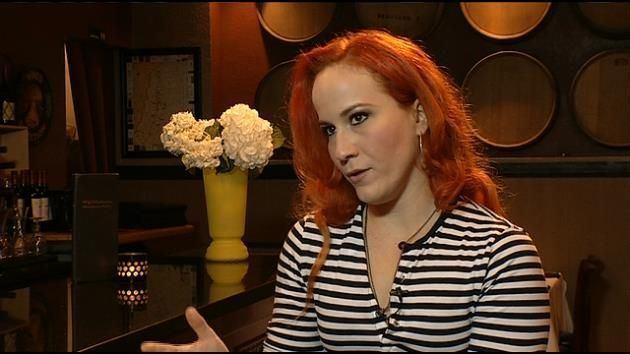 In 2006 Calvo lost her younger sister to toungue cancer, which motivated her to partner up with St. Jude Children's Research Hospital to set up ''Young Chefs Cooking for a Cure" in order to help children suffering from cancer, along with their families.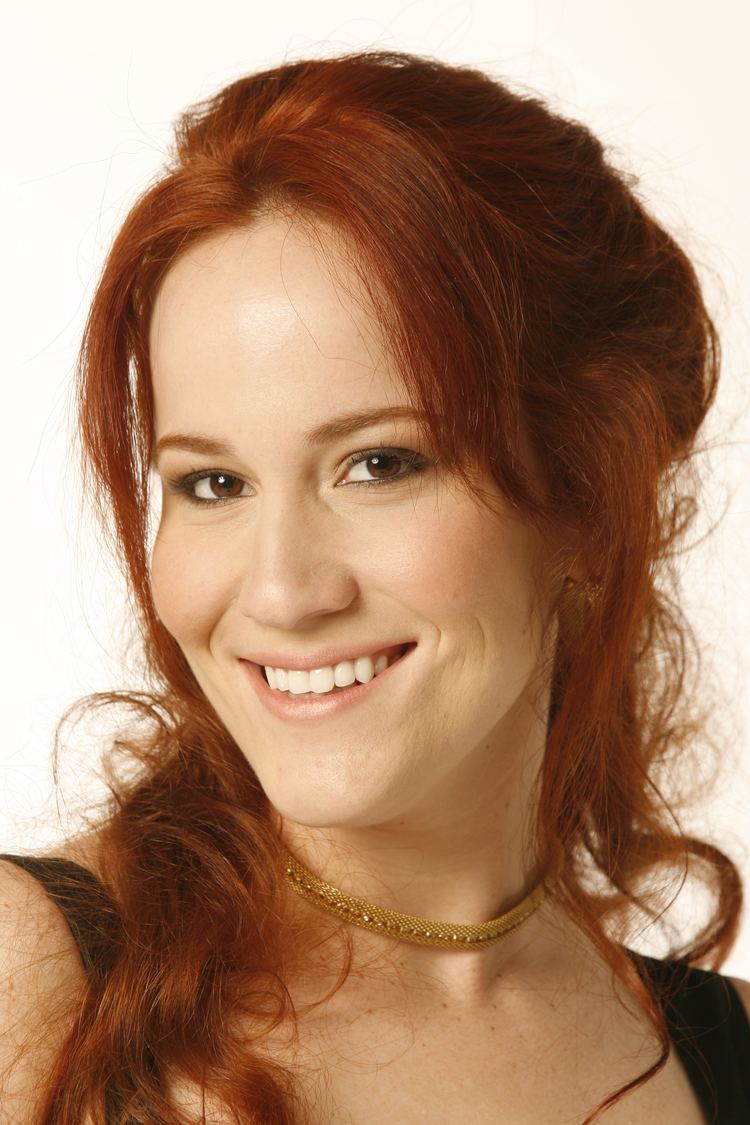 In 2002, Calvo enrolled at the culinary school Johnson & Wales University and entered more than forty national competitions, receiving first place in ten of the competitions and runner-up in all the rest, which gave her the opportunity to cater the 2003 World Series for the champion Florida Marlins.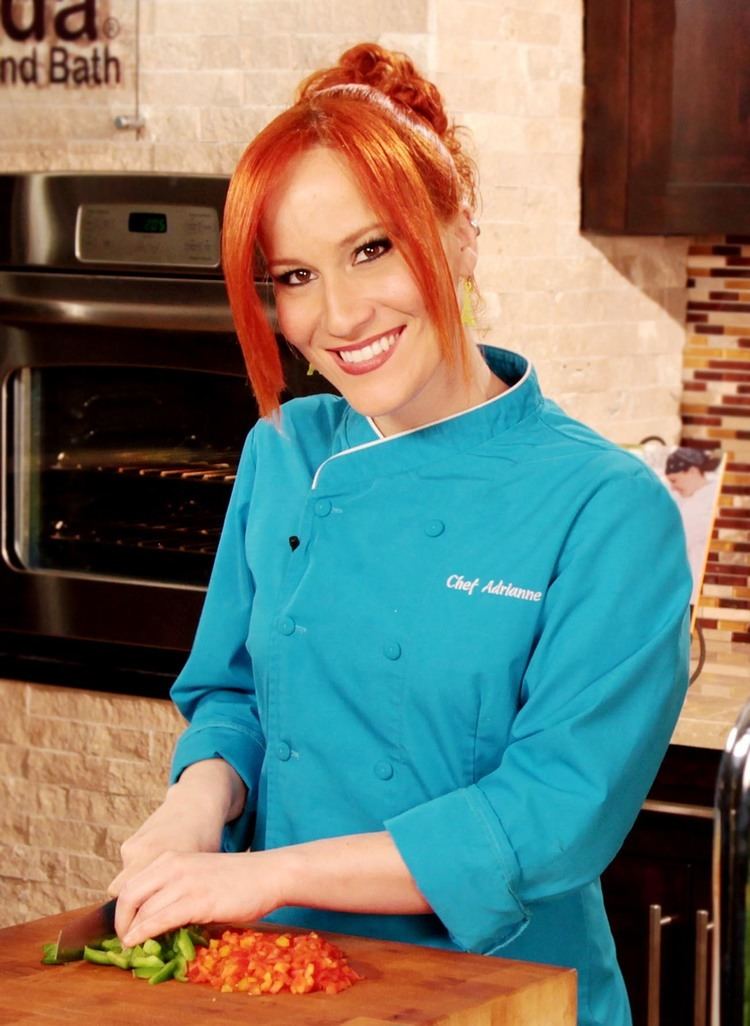 In 2004, after graduating top of her class from, Calvo became the youngest chef to work at the five diamond Mandarin Oriental Hotel in Miami; there she had the opportunity to master her craft by working under executive chef Patrick Lassaque, who had been the executive pastry chef of the Ritz Carlton in Paris for twenty years. After working at Mandarin Oriental, Calvo took a trip to Napa Valley, California, where she then sharpened her craft under Chef Thomas Keller and Chef Cindy Pawlcyn. That experience gave her the inspiration for her now restaurant "Chef Adrianne's Vineyard Restaurant and Wine Bar" in Miami and her two cookbooks.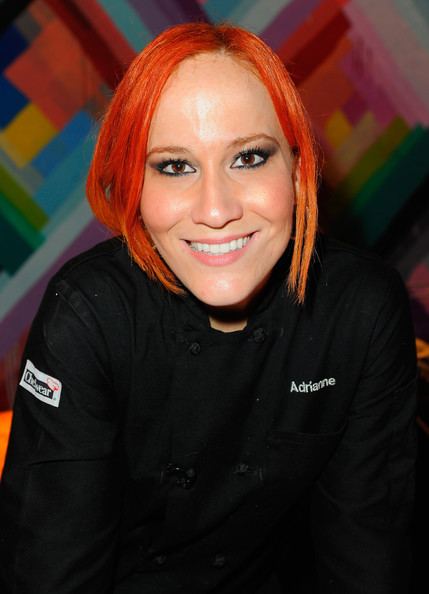 In April 2007, Calvo opened her restaurant Chef Adrianne's Vineyard Restaurant and Wine Bar in Miami, Florida. The location of the restaurant has been a key factor because it is not located in a trendy area of Miami, but rather in the suburbs of West Kendall. Calvo is the only chef in Miami that offers 'Dark dining' at the restaurant every month without repetition of the menu. Dark Dining offers a sensual experience using blindfolds on guests to eliminate one sense by enhancing another - taste.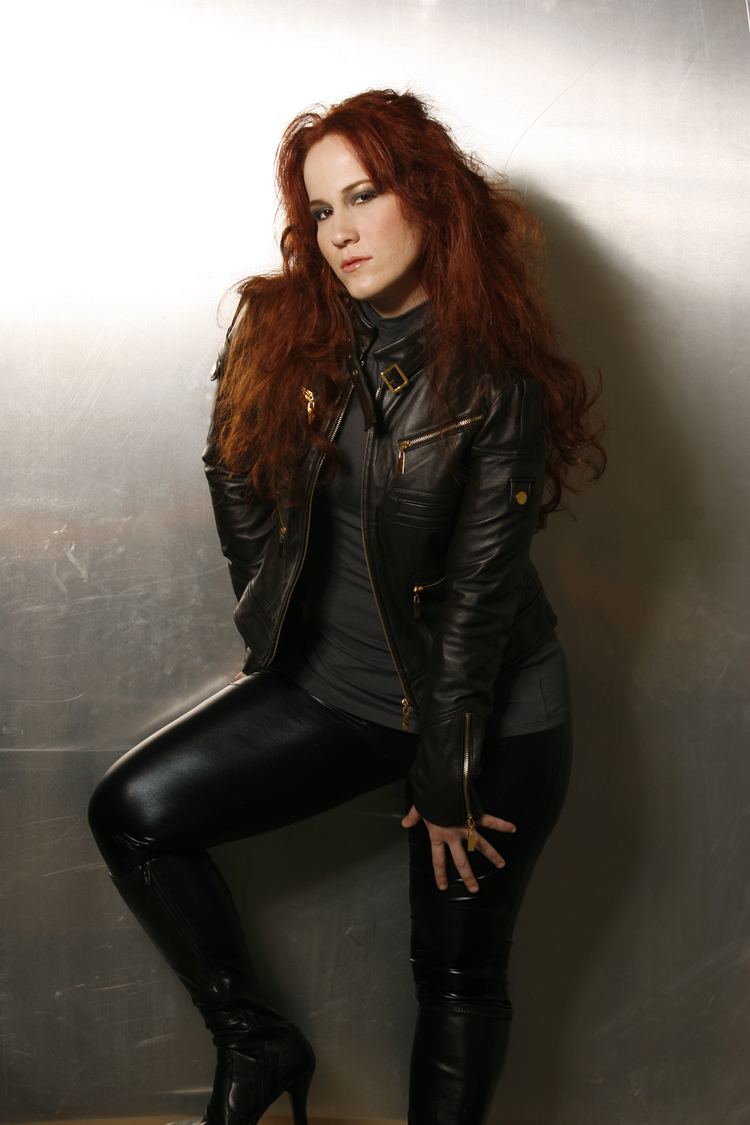 In 2009, Calvo became the spokesperson for Panda Kitchen and Bath, a Miami, Florida-based leader in the multimillion-dollar kitchen and bath remodeling market.
Calvo has participated in the Food Network's South Beach Wine and Food Festival for the past four years as well as many renowned events such as ''Dali Miami'' and ''Miami Beach International Fashion Week''.
After losing her younger sister, Jennifer, to cancer, Calvo started the ''Make It Count'' foundation which helps children suffering from cancer and their families. She also sponsors events for St. Jude's Children's Research Hospital, Susan G Komen, and for the American Cancer Society along with her friends and staff. Every year during the holiday season, Calvo and her "Make It Count" foundation visit St. Jude's Hospital in Memphis to cook for the patients and their families. St. Jude's Children's Research Hospital honored Calvo and her foundation in recognition for her time, efforts and charitable contributions at the fourth annual "It's All About the Kids" Event. Calvo's charitable efforts have garnered yearly participation in FLIPANY's ''Chefs up Front'', The Black's Annual Gala benefiting at-risk kids, Common Threads and Verizon's 4G for Charity and March of Dimes.
In 2002, Adrianne Calvo competed in a National Pastry Competition held by Johnson & Wales University and received a bronze medal without any formal training. In 2003, Calvo won ''Taste Down Under'', an Australian culinary competition and her winning dish was served at a dinner for the United Nations and its ambassadors, making her the youngest person to cook for the United Nations. In 2004, she won ''Taste Down Under'' again, and her dish was served to CNN correspondents and representatives from ''Gourmet'', ''Food Network'' and ''Bon Appetite''.
In 2013, Chef Adrianne Calvo won the ''Master Holiday Chef Challenge'' Calvo being the youngest of the 14 competitors and one of two females. The Master Holiday Chef Challenge is a national chef competition that features 14 prominent chefs from major cities across the U.S. including Chicago, New York City, and San Francisco. The chefs competed against each other to create innovative dishes by using varieties of cheeses such as Alouette Cheese, Chavrie Fresh Goat Cheese, and Île-de-France Cheese.
Since Calvo's role as the spokesperson for Panda Kitchen and Bath, she has garnered increasing television exposure. She now has weekly spots on NBC's ''6 in the Mix'' and Univision as well as countless segments with Clear Channel. She also appeared on an episode of the Chopped which aired on October 25, 2011. In 2013, Calvo starred on Foodable TV's ''Food as a Lifestyle'' to give viewers a behind-the-scenes look at what it takes to be a restaurant owner and an award winning chef.
Maximum Flavor. Xlibris Corporation. 2005. ISBN 978-1-4134-9244-6.
Driven by Flavor Fueled by Fire. Xlibris Corporation. 2008. ISBN 978-1-4363-7202-2.