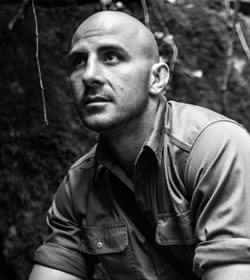 Born in Sydney and educated at Sydney Grammar School and the University of Technology, Sydney, Steirn's affinity for Africa began as a child when he visited on a family trip. He later returned a number of times before settling in South Africa in 2008.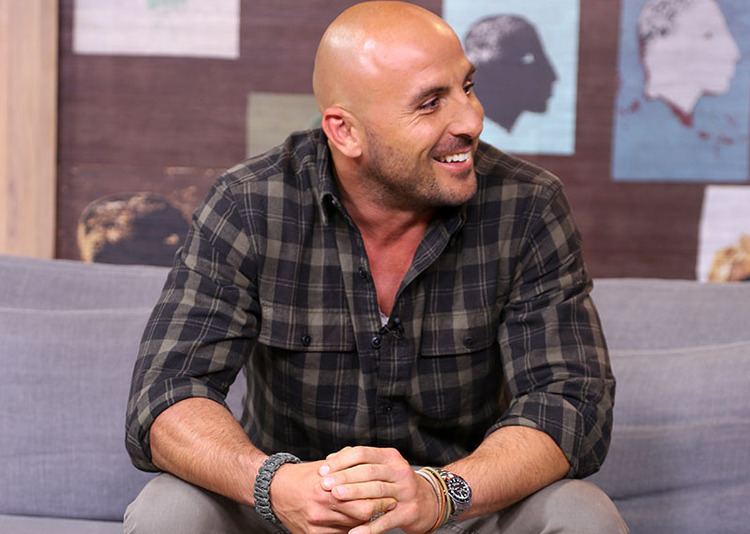 Steirn's work has been defined by his commitment to using visual images as a means to stimulate discussion and action around key societal issues. His work is firmly grounded in the belief that conservation and humanity are inextricably linked. His films and photographs have been used as the basis for campaigns aimed at raising awareness and creating change for WWF and The Global Fund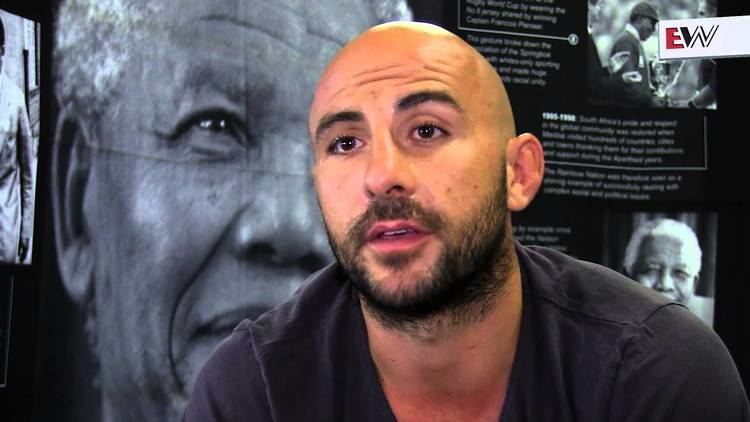 Steirn is the creator of two major multimedia formats, 21 Icons and Beautiful News. 21 Icons piloted in South Africa over the course of three seasons that told the stories of South Africans who have continued Nelson Mandela's legacy. Beautiful News is an extension of the echos behind 21 Icons, releasing one story every day about ordinary people whose lives are worthy of celebration.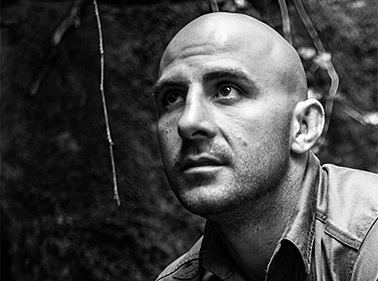 Steirn is represented in South Africa by the Everard Read gallery in Johannesburg.
Steirn uses his work to tell the stories of his subjects. South African artist William Kentridge has appreciated Steirn's ability as a portrait photographer for his "technical mastery" and "perfectionism".
"Adrian Steirn's photographs have an inventiveness and wit. He is able both to perceive unusual perspectives on his subjects and – vital for a portraitist – is able to convince his subject to participate in his exploration. Together with this, he brings a technical mastery that is tested to its limits by his perfectionism."
Steirn has been photographing the world's wild subjects for over fifteen years, and is celebrated for his unique ability to capture his subjects' authentic stories. Mark Read owner of the Everard Read Gallery, has said of Steirn's work: "Africa with its resplendent landscapes, unique biodiversity and ancient human cultures has always attracted the world's greatest photographers. All strive to unwrap this most subtle of continents and lay bare through their lens both Africa's surface details and its viscera. Very few succeed at all. The rarest of these artists with cameras somehow contrive to succeed completely. What sets these profound photographers apart from their peers is a curious mix of talents, energy and an ambition to enthral us with photographs of both the mundane and magnificent! Adrian Steirn is undeniably one of these."
In November 2016, Steirn launched Beautiful News, a multimedia storytelling format. Launched in South Africa, sponsored by Mercedes-Benz, Beautiful News releases one positive story every day through News24, the country's largest digital news platform. The project uses photography and filmmaking to share the stories of ordinary people whose passion, dedication and commitment inspires, helps or otherwise influences those around them in a positive way.
Steirn is the creator of 21 Icons, a multimedia celebration of remarkable individuals who have changed our world for the better. Inspired by Nelson Mandela, 21 Icons was launched in South Africa and received global attention. Season I of 21 Icons South Africa featured Nelson Mandela, Nadine Gordimer, Ahmed Kathrada and Sophia Willams De Bruyn, among others. Steirn's portrait of Nelson Mandela, Madiba's last official photographic portrait, appeared in over 28 000 newspapers worldwide and was sold for ZAR 2 million (USD 200,000), setting a record for the highest priced photograph in South Africa. All proceeds were donated equally to WWF South Africa and the Nelson Mandela Children's Hospital.
21 Icons South Africa spanned three seasons, reaching in excess of 750 million people. It featured the following individuals:
Season I: Journey to Democracy celebrated the founder's of South Africa's democracy, including Nobel laureates and unsung heroes alike. The inaugural season was distributed internationally by News Corp.
Ahmed Kathrada; Desmond Tutu; Evelina Tshabalala; FW de Klerk; Gary Player; Gcina Mhlophe; George Bizos; Helen Sebidi; Hugh Masekela; John Kani; Johnny Clegg; Karel Benadie; Kumi Naidoo; Lillian Cingo; Nadine Gordimer; Nelson Mandela; Phillip Tobias; Sophia Williams De Bruyn; William Kentridge; Yvonne Chaka Chaka and Zackie Achmat
Season II: The Promise of Freedom captured the stories of the people whose lives moulded South Africa's first two decades of democracy.
Albie Sachs; Anant Singh; Francois Pienaar; Frene Ginwala; Grace Masuku; Herman Mashaba; Imtiaz Sooliman; James Matthews; Jill Farrant; Kitty Phetla; Lucas Radebe; Miriam Tlali; Peter Magubane; Pieter-Dirk Uys; Pops Mohamed; Pregs Govender; Sandra Prinsloo; Taddy Blecher; Tebello Nyokong; Zanele Situ; and Zubeida Jaffer.
Season III: Future of a Nation was shot by Gary Van Wyk, one of South Africa's most prolific young documentary photographers. Shot in colour, the season explored South Africa's emerging leaders who are shaping the South Africa of the future.
Athi-Patra Ruga; Jes Foord; Thulani Madondo; Lucas Sithole; Catherine Constantinides; Laduma Ngxokolo; Thato Kgatlhanye; Ludwick Marishane; Michaela Mycroft; Ashley Uys; Phindile Sithole-Spong; Kyle Shepherd; Jolynn Minnaar; Mikhael Subotzky; Ezlyn Barends; Oliver Hermanus; Caster Semenya; Kopano Matlwa Mabaso; Terry Pheto; Siyabulela Xuza; Simphiwe Dana.
Steirn's interest in conservation has been a major focus throughout his career. As the photographer-in-residence for WWF South Africa, Steirn works actively to promote and engage with conservation efforts, using visual images as a means to stimulate discussion and action around key issues . Collaborations with WWF to date include:
• #SOSVirunga, a global campaign to protect Virunga National Park from the threat of drilling by oil companies
• Lily Cole's Amazon Adventure, a documentary for Sky Television on the threat of deforestation and its impact on climate change, charting the drive locally to encourage local people to adopt rubber-tapping instead of logging as a form of sustainable employment
• "Searching for Tiger", which highlighted the threats to Nepal's tiger population as part of a major WWF initiative
Ongoing, Steirn seeks to document the rhino-poaching situation in Southern Africa, working with a number of conservation organisations to bring global attention to the crisis. His film documenting the story of Thandi, a rhino that survived an horrific poaching attack to later give birth to a healthy calf, achieved worldwide distribution, while photo essays on Hope a second female who is being rehabilitated by specialist vets after a similar attack have achieved huge impact on social media. His photo essay, 'A Complicated War' which shared Steirn's personal reflections on the impact the crisis was having on the communities affected by poaching, won the Professional Social Cause category at the 2015 International Photographic Awards.
Steirn recently released The Pangolin Men series in collaboration with the Tikki Hywood Trust in Zimbabwe. The series aimed to draw attention to the plight of pangolins, an often overlooked species despite being the world's most trafficked mammal.
In December 2016 Steirn released The World's Most Wanted Leopard, a documentary that charted his journey to Azerbaijan in a quest to capture photographic evidence of the critically endangered Caucasian leopard, world's largest sub-species of leopard. The documentary will air globally as part of Nat Geo WILD's Mission Critical strand, which features powerful stories of the most incredible and most endangered animals on our planet.
His ability to understand and translate complex issues around conservation to a wide audience has led to Steirn being recognised as a thought leader in the field, with speaking engagements that include the inaugural Caucasus Cat Summit in Baku, Azerbaijan (2014), the IUCN World Parks Congress in Sydney, Australia (2014) and the World Leader's Conservation Forum in Jeju, South Korea (2015).
21 Icons 'Together We Are Better'
21 Icons Season I 'Journey to Democracy'
21 Icons Season II 'Promise of Freedom'
21 Icons Season III 'Future of a Nation'
21 Icons Season I 'Journey to Democracy'
21 Icons Season II 'The Promise of Freedom'
Lily Cole's Amazon Adventure
The World's Most Wanted Leopard
This Wild Afrique
21 Icons Portrait of a Nation