Birth name

Christy Campbell




Years active

1993–present




Genres

Reggae-Dancehall




Spouse

Jessica Campbell




Origin

France (Guadeloupe)


Role

Singer




Also known as

Admiral T




Name

Admiral T










Born

29 March 1981 (age 34) (

1981-03-29

)


Occupation(s)

Singer-songwriter, DJ, Actor, Designer, Fashion design, Record producer




Children

Chealsy Campbell, Lewis Campbell, Dylan Campbell




Albums

I Am Christy Campbell, Face B, Instinct Admiral, Mozaik Kreyol, Toucher l'horizon, I Am Chritsy Campbell




Similar People

Axel Tony, Yohan Pierre‑Justin, Fanny J, Kaf Malabar, DJ Mike One


Profiles




Facebook

Twitter




Record label

Universal Music Group

General crew admiral t nou ka chill
Admiral T, whose real name is Christy Campbell, is a French singer of reggae-dancehall music. Besides Francky Vincent, he is one of the most popular and successful Guadeloupean singers. He is also a designer and the creator of the clothing trademark WOK LINE.
Contents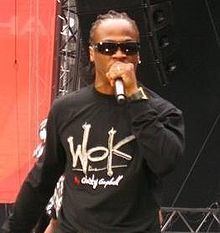 Admiral Tibet Best of (80s,90s & Early 2000s) Mixtape By Mixmaster Djeasy
Biography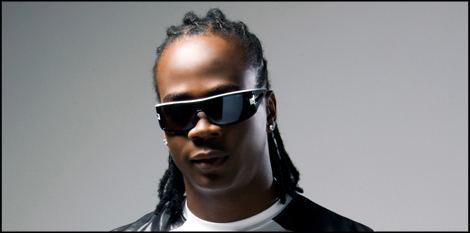 Born in 1981 on the French island of Guadeloupe, he was one of two children. At the age of 6, he joined the dancehall group Karukera Sound System; he left the group in 1992 to start a solo career; releasing his first album Mozaïk Kréyòl. During the sneak preview of Sean Paul at Bercy Stadium in 2004, Admiral T outperformed himself and drew much attention. Universal Music Group's delegates who attended this concert decided to sign Admiral T and re-released his album on Universal Records, featuring artists like Wyclef Jean or French rapper Rohff. Admiral T's album became a hit throughout the West Indies, France and Europe.
In 2005, Admiral T starred in Guadeloupean director Jean-Claude Barny's the film Nèg Maron. The following year, he released his second album, Toucher L'Horizon, which also gained popular and commercial success and got awarded a Césaire of Music Award in October 2006. Admiral T spent much of 2007 in France, London and the Caribbean on his "Fòs A Péyi La" Tour (from his title song duet with Kassav'). Admiral T also wan a Skyrock Music Award in December 2007 and a Virgin music Award in February 2008. He launched his own clothing line WOK LINE and made a new tour in Africa during 2008. The following year, Admiral T performed in Germany at Summerjam, Europe's biggest reggae festival and at Dominica's World Creole Music Festival. On 19 April 2010, he released his 3rd album : Instinct Admiral, comprising featurings of Machel Montano, Busy Signal, La Fouine, Médine, Young Chang MC, Lieutenant, Patrick Saint-Éloi, Fanny J and Awa Imani. Besides his solo career, Admiral T is also the producer of the newcomer reggae-dancehall singer Wyckyd J.
Singles
Featured in
Mixtapes
Mek It Happen (2002)
Killa Session (2002)
Ti Moun Ghetto (2004)
Determiné Dèpi Piti (2005)
Flagada Smokey (2006)
Dancehall Festival (2006)
Good To Mixx vol.2 (2006)
The Big Champion (2006)
Reyel Champion Soti Gwada (2007)
Ti Moun Ghetto 2 (2007)
The King Of The Dancefloor (2007)
Compilations
Ragga Kolor (2002)
Dancehall Clash (2002)
Ragga Dancehall N°1 (2003)
Groovin Attitude (2004)
Ragga Masters (2004)
Génération Rap RnB vol. 2 (2004)
Exclusif Admiral T (2005)
Ninety Seven K-Ribbean (2005)
Unis-Sons (2005)
Reggae Bashement (2006)
Total Reggaeton 2 (2006)
Generation Dancehall (2007)
Rap & R'n'B Non Stop (2007)
Coupé Décalé Mania (2007)
BexXx Cluzif (2008)
Too Much Gangsta (2008)
Good Times (2008)
Mesrine (2008)
Don's Collector Saison 3 (2008)
Soprano Riddim (2008) (produced by Bost & Bim)
Contributions
1848 of Karukera Sound System (1998)
Special Request of Karukera Sound System (2000)
Welcome to Haiti of Wyclef Jean (2004)
La Fierté Des Notres of Rohff (2004)
Caribbean Sessions of Karukera Sound System (2005)
Ma vision of Saël (2005)
Émancipé of Vibe (2005)
Dans Tes Rêves of Disiz La Peste (2005)
Ah Shwe Bah of Dr. Lefty (2005)
Soné Ka-La of Jacques Schwarz-Bart (2006)
Face A La Réalité of Saik (2007)
Les Liens Sacrés of Nèg'Marrons (2008)
In Transit of Ziggi (2008)
Films
Nèg Maron of Jean-Claude Flamand Barny (2005)
Le Mur du Silence of Jean-Claude Flamand Barny (2009)
Concerts
Le Grand Méchant Zouk (2006)
Fos a Péyi La Tour (2007)
Reportages
Mozaïk Kréyòl (2004)
Toucher L'Horizon (2006)
Dancehall Story (2008)
Clips
Rapide (1998)
Pas Comme Les Autres, featuring Saël (2000)
Rendez-Vous, featuring Curtis (2000)
Youth Attack, featuring Curtis (2001)
So Strong, Savage Riddim (2002)
Otantik, Hum Riddim (2002)
Le Bien Et Le Mal, featuring Tiwony & Curtis (2002)
Gwadada (2002)
Lov', featuring Little Espion (2003)
Rèv An Mwen (2003)
Move Together, featuring Square One (2003)
Dancehall X-Plosion, featuring Pearl (2004)
Ok, featuring Saik (2004)
Mets Nous A L'Aise, featuring Saël (2005)
Lanmou Épi Respè (2006)
Fos A Péyi La, featuring Kassav' (2006)
Les Mains En L'Air, featuring Diam's (2006)
Ti Moun Ghetto (2007)
Pé La, featuring Jacques Schwarz-Bart (2008)
References
Admiral T Wikipedia
(Text) CC BY-SA