Country

Switzerland




Population

16,052 (Dec 31, 2008)




Area

7.77 km2


District

Horgen




Mayor

StadtprasidentHarald Huber(as of March 2014)



Adliswil is a municipality in the district of Horgen in the canton of Zurich in Switzerland.
Contents
Map of Adliswil
15th convention in adliswil part 4
History
Adliswil is first mentioned in 1050 as Adelenswile. In the second half of the 12th Century it was mentioned as Adololdiswile and in 1248 as Adeloswile.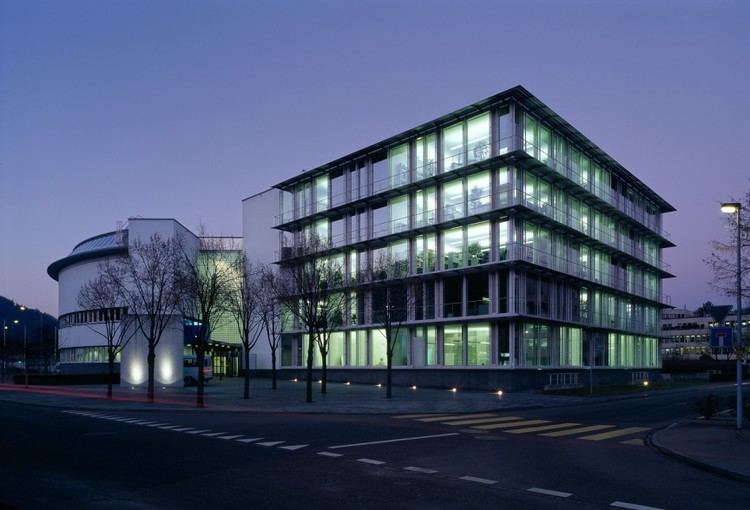 Under the Helvetic Republic, the hamlet of Buchenegg was transferred to the municipality of Stallikon. In 1893 the town sections of Oberleimbach and Sood were added to Adliswil.
Geography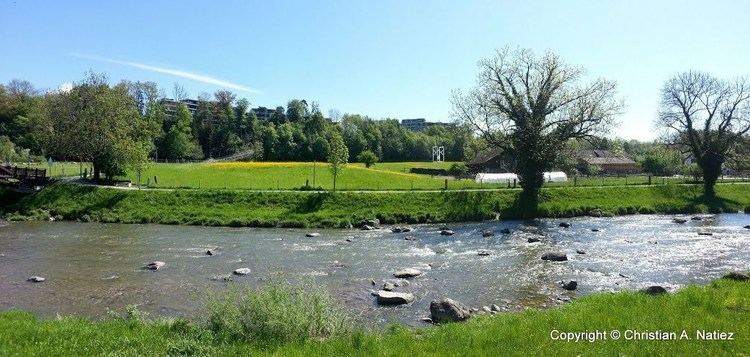 Adliswil has an area of 7.8 km2 (3.0 sq mi). Of this area, 23.4% is used for agricultural purposes, while 32.1% is forested. Of the rest of the land, 42.9% is settled (buildings or roads) and the remainder (1.7%) is non-productive (rivers, glaciers or mountains). In 1996 housing and buildings made up 32.6% of the total area, while transportation infrastructure made up the rest (10.4%). Of the total unproductive area, water (streams and lakes) made up 1.7% of the area. As of 2007 38.3% of the total municipal area was undergoing some type of construction.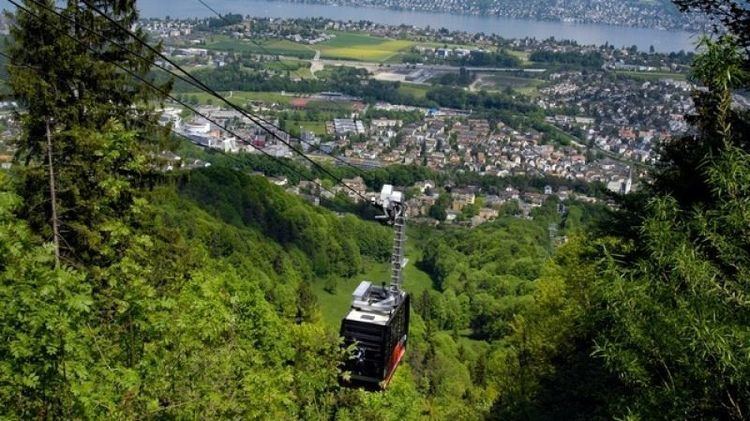 It is located in the region of Zimmerberg, within the valley of the Sihl river to the south of the city of Zurich, next to the localities of Kilchberg, Ruschlikon, Langnau am Albis and on the other hand Stallikon pertaining this to the district of Affoltern.
References
Adliswil Wikipedia
(Text) CC BY-SA
(,)http://www.currentconcerns.ch/typo3temp/pics/5d3a61d1b8.jpg(,)http://history.swissre.com/swissre_150th_anniversary/admin/uploads/SR-Tuefihaus-ext-WebApp.jpg(,)http://www.zis.ch/uploaded/ZIS/Campuses/uploads/ECC/EC_logo.PNG(,)http://history.swissre.com/swissre_150th_anniversary/admin/uploads/SR-Tuefihaus-int-WebApp.jpg(,)http://www.currentconcerns.ch/typo3temp/pics/03058d748a.jpg(,)https://fbexternal-a.akamaihd.net/safe_image.php%3Fd%3DAQDbUrK0yWRp9RcP%26w%3D720%26h%3D486%26url%3Dhttp%253A%252F%252Fupload.wikimedia.org%252Fwikipedia%252Fcommons%252Fthumb%252F7%252F7b%252FAdliswil_mit_%2525C3%25259Cetliberg.JPG%252F720px-Adliswil_mit_%2525C3%25259Cetliberg.JPG(,)https://fbexternal-a.akamaihd.net/safe_image.php%3Fd%3DAQDyzZ9pYC9mt7mF%26w%3D720%26h%3D960%26url%3Dhttp%253A%252F%252Fupload.wikimedia.org%252Fwikipedia%252Fcommons%252Fthumb%252F0%252F08%252FFelseneggbahn_%252528LAF%252529_IMG_3221.jpg%252F720px-Felseneggbahn_%252528LAF%252529_IMG_3221.jpg
(,)https://i0.wp.com/static.panoramio.com/photos/large/90211768.jpg(,)http://thebesttravelled.com/upload/link/adliswil4641.jpg(,)http://2.bp.blogspot.com/-sIsvywrlfvI/Uhi-EdwqPGI/AAAAAAAABP4/b1qhL9gbPe8/s1600/32.jpg(,)http://mw2.google.com/mw-panoramio/photos/medium/47083900.jpg
(,)http://www.ibiszurich.ch/%3Frex_resize%3D771c__303h__aussenaufnahmen_025_130506_small_v2.jpg(,)http://www.felsenegg.com/tl_files/restaurant/restaurant/felsenegg_restaurant_009.jpg(,)http://www.kristalia.it/wordpress/wp-content/uploads/2013/05/20090907145900_big1.jpg(,)http://www.krone-adliswil.ch/index_htm_files/633.jpg(,)http://www.laf.ch/fileadmin/laf/images/freizeit_wetter/restaurant.jpg(,)http://www.roessli-adliswil.ch/gallery/roessli-adliswil-001.jpg
(,)http://vivamost.com/cms/images/Zueri-Faescht-Photo-Franz-Sommer-Adliswil-Ok-Zueri-Faescht.jpg(,)http://www.namastetourism.com/images/Zurich/itinerary/Limmatquai.jpg(,)http://www.angelfire.com/my/jimsworld/Engelberg_1.jpg(,)http://3.bp.blogspot.com/kL8zluBesk/UhiwpjHX2dI/AAAAAAAABO0/Pa1w6gI2Bhk/s1600/IMG_0778.jpg(,)http://i.ytimg.com/vi/UR__42DQ5AQ/hqdefault.jpg(,)http://i2.ytimg.com/vi/YPI4QY1pkNA/0.jpg(,)https://indianindianfestivals.files.wordpress.com/2014/04/saraswati-puja.jpg%3Fw%3D510(,)http://i1.ytimg.com/vi/s4b1-xDLY5o/0.jpg(,)http://stylephantom.com/wp-content/uploads/2014/08/IMG_3442.jpg(,)http://i.ytimg.com/vi/KFB5XXGMjoQ/0.jpg
(,)http://pic.triposo.com/ios/oatmeal/pic/Adliswil.jpg(,)http://www.namastetourism.com/images/Zurich/itinerary/zuerich%2520panorama.jpg(,)http://pic.nethotels.com/images/NHCHBRN/hotels/490000176_16_4fe8894e-ee5c-4260-a9fe-ff9c304e2ae2.jpg(,)https://thegreyeye.files.wordpress.com/2014/09/dsc02475.jpg
(,)http://www.turkey-visit.com/map/switzerland/adliswil/Adliswil_road_map.gif(,)http://images.myswitzerland.com/11078/images/buehne/seilbahn-1.jpg(,)https://images3.schweizmobil.ch/image/Adliswil_Foto_Parpan05_T.jpg(,)http://static.panoramio.com/photos/large/23061662.jpg(,)http://media-cdn.tripadvisor.com/media/photo-s/05/6b/f0/62/restaurant-krone.jpg(,)http://images.travelpod.com/cache/accom_maps/Ibis_Zuerich_Adliswil-Zurich.gif(,)http://images.myswitzerland.com/80038/images/buehne/Adliswil-1.jpg(,)https://static1.zuerich.com/sites/default/files/styles/keyvisual_xl/public/keyvisual/zurich_sightseeing_felsenegg_05_laf-luftseilbahn_adliswil_felsenegg.jpg%3Fitok%3DXVCzXxnL(,)https://static1.zuerich.com/sites/default/files/styles/keyvisual_xl/public/keyvisual/web_zurich_sightseeing_uetliberg_03.jpg%3Fitok%3DtvvUtuwl(,)http://mw2.google.com/mw-panoramio/photos/medium/91026489.jpg