Covid-19
5 Ocak Stadium




Sedat Sözlü




Adana 5 Ocak Stadium




TFF First League




14,805





28 December 1940




Engin İpekoğlu






Adana Demir Spor Kulübü




Mavi Şimşekler (Blue Lightning)





Twitter

Facebook
Adana Demirspor is a popular sports club based in Adana. Major branch of the club is the men's football, currently performing at the TFF First Division. The football team has a long history at the Turkey's top flight, standing at mid-position for 17 years from 1970s to mid 1990s. The club's Water polo team was at the top of Turkey's water polo, winning 21 league titles in 25 years, from early 1940s to mid 1960s. Besides football and water polo, the club also performs in basketball. The football venue of the club is the 5 Ocak Stadium.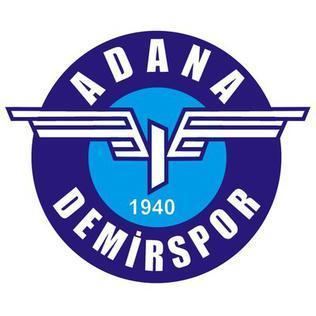 Domestically, the club have finished runners-up for the Türkiye Kupası and Başbakanlık Kupası once each, with both finishes coming in the 1977–78 season. They have won the most Çukurova Ligi (Adana Regional Amateur League) titles, with fifteen, and have also won the Turkish Amateur Championship once, in 1951. Their highest top-flight finish was sixth place in 1981–82.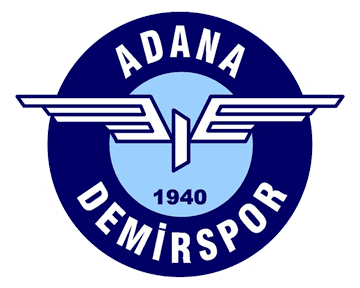 Adana Demirspor is by far the most successful of the 38 Demirspor clubs in Turkey that are founded by the employees of the Turkish Railways (TCDD), similar to those of the Lokomotiv sports clubs of Eastern Europe. Most Demirspor clubs have jersey colours identical to Adana Demirspor, and bear the TCDD symbol on their logo. Ankara Demirspor is the only other Demirspor club that competes in the Turkish Professional Football League System, and the only one that is still affiliated with TCDD.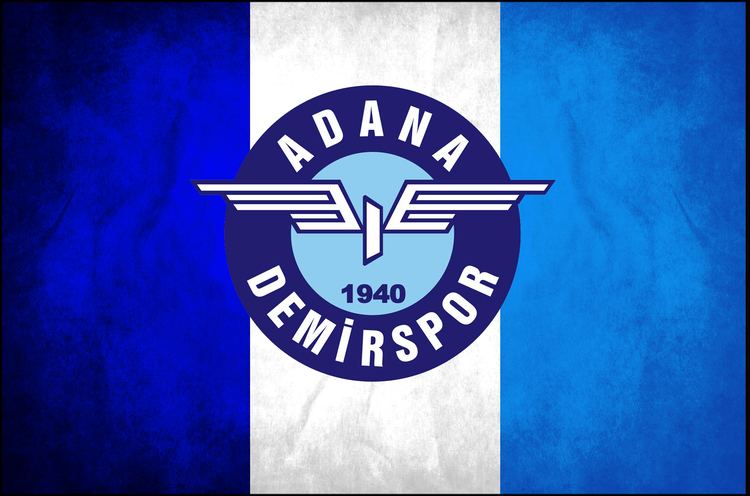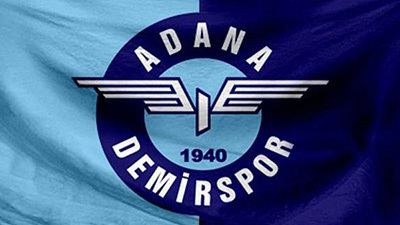 The foundation of Adana Demirspor was first laid down in 1938 by Eşref Demirağ, Vasfı Ramzan, Hasan Silah, Hikmet Tezel, Feridun Kuzeybay, Seha Keyder, Emin Ersan, Esat Gürkan, and Kenan Gülgün of TCDD. The club was formally founded on 28 December 1940 with the help of over five hundred employees of the TCDD. Adana Demirspor competed in the Adana Football League alongside Mersin İdmanyurdu, Tarsus Idman Yurdu, Torosspor, Seyhanspor, and Milli Mensucat. Demirspor won the league fifteen times between 1942 and 1959. They also won the Turkish Championship in 1951 against Hacettepe. The match finished 1–0, with Selami Tekkazancı scoring the lone goal.
Before 1959, Turkey did not have a national professional league. Instead, teams competed in regional amateur leagues in Adana, Ankara, Eskişehir, İzmir, Kayseri, and Trabzon. The Milli Lig, known today as the Süper Lig, was created in 1959. The league consisted of eight clubs from Istanbul, and four clubs each from Ankara and İzmir. When Adana Demirspor joined the Milli Lig in 1960, they became the first club from outside the three major football cities to compete. However, their stay didn't last long, as they finished last place with 18 points in their first season due to playing home matches in Ankara. The club returned to the Çukurova Ligi, where they competed until 1963. The 2.Lig (Second Division) was created at the start of the 1963–64 season. Adana Demirspor were allowed to compete in the league, and placed second in their first season. Demirspor competed in the 2.Lig for nine years before gaining promotion back to the 1.Lig for the first time since the 1960–61 season. They secured promotion after defeating Uşakspor 2–0, with goals from Fatih Terim and Bektas Yurttasın.
Adana Demirspor reached the finals of the 1977–78 Türkiye Kupası. At the time, the final was played over two legs. Demirspor lost the first leg 3–0, and failed to make a comeback in the second leg, drawing 0–0 with Trabzonspor. They met Trabzonspor in a cup final once more that year, this time in the Başbakanlık Kupası, but would go on to lose 2–1. Their stay in the top-flight continued through 1984, and reached its apex when the club finished sixth in the 1981–82 season. Since then, Demirspor have failed to match their success. They spent the next several years moving back and forth between the 1.Lig and 2.Lig. Their last season of top-flight football came in 1994–95. The club finished with 15 points, their lowest point total ever in the 1.Lig. Adana Demirspor reached their lowest point professionally in 1999 when they were relegated to the 3.Lig (Third Division before 2001–2002 season). The club spent two years in the 3.Lig before gaining promotion to the newly created 2.Lig in 2001. Adana Demirspor competed in the 2.Lig from 2004 to 2012, before returning to First League after winning promotion play-offs.
As of 29 August 2016 Note: Flags indicate national team as defined under FIFA eligibility rules. Players may hold more than one non-FIFA nationality.
1.Lig
Winners (3):1972-73, 1986–87, 1990–91
Playoff winners (1): 1993–94
2.Lig
Playoff winners (2): 2001–02, 2011–12
Çukurova Ligi
Winners (15): 1942–43, 1943–44, 1944–45, 1945–46, 1946–47, 1947–48, 1949–50, 1950–51, 1951–52, 1952–53, 1953–54, 1954–55, 1956–57, 1957–58, 1958–59
Türkiye Kupası
Runners-up (1): 1977–78
Başbakanlık Kupası
Runners-up (1): 1978
TSYD Cup
Winners (9): 1977, 1980, 1981, 1985, 1986, 1993, 1994, 1997, 2002
Amatör Futbol Şampiyonası
Winners (1): 1954
Fatih Terim and Hasan Şaş, two names synonymous with Galatasaray S.K. and the Turkey national football team, were born in Adana and began their careers with Adana Demirspor. Terim spent five years at the club before moving to Galatasaray. He became a manager after retiring and won several honours, including the UEFA Cup in 2000, four straight Süper Lig titles, and a semi-final finish in the 2008 UEFA European Football Championship. Şaş spent two years at the club before moving to Ankaragücü in 1995. He was a part of the Turkey squad that finished in third place at the 2002 FIFA World Cup. He also played a part in winning five Süper Lig and three Türkiye Kupası titles with Galatasaray from 1998 to 2009. Adana Demirspor also produced striker Taner Gülleri.
The main supporters group is called Mavi simsekler, which translates to Blue lightning. The fans are known to have a far left-wing political stance, as result they have good relations with other left-wing teams such as Livorno and St Pauli.
Adana Demirspor Wikipedia