Nationality

American




Occupation

Lawyer




Name

Adam Loewy







Website

personalinjurylawyersaustintx.com




Residence

Austin, Texas, United States




Education

University of Wisconsin-Madison, University of Texas School of Law
Interview With Attorney At Law Adam Loewy
Adam Loewy is an American attorney. He is a founder of the Loewy Law Firm in Austin, Texas. Loewy represents people in cases involving serious personal injury or wrongful death.
Contents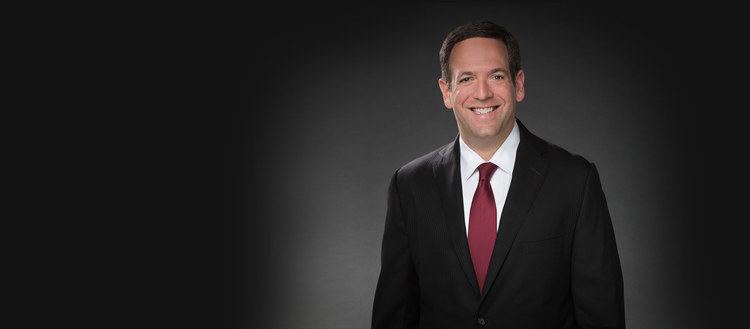 Career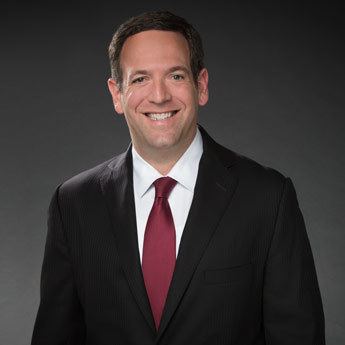 Loewy grew up in St. Louis. He attended the University of Wisconsin-Madison and graduated from the University of Texas School of Law in 2003.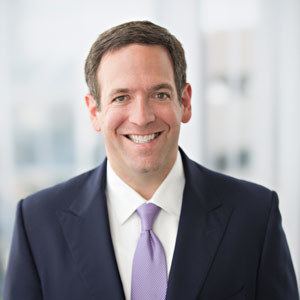 Loewy started his career after law school working for a firm in Dallas handling corporate bankruptcy cases. In 2005, he founded the Loewy Law Firm. The firm's first client was a man from San Angelo, Texas, who was suing the city for police brutality. He represents victims of car crashes, truck crashes, and other unique injuries.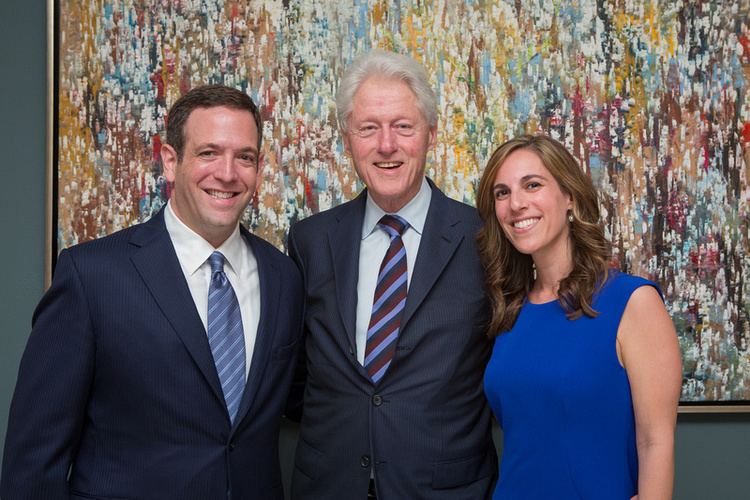 Loewy is an active philanthropist in the Austin community. In March 2017, he was awarded the Joe Krassner Campaign Leadership Award from the Jewish Federation of Austin. In March 2016, he chaired the annual Momentum Men's Night Out Dinner for the Jewish Federation, which is the organization's largest fundraising event. In March 2013, he worked with Austin Pets Alive! on a fundraiser where the Loewy Law Firm page would donate one dollar for every Facebook like. The effort raised $5,0000.00 for APA! Loewy is part of the President's Circle of the Livestrong Foundation.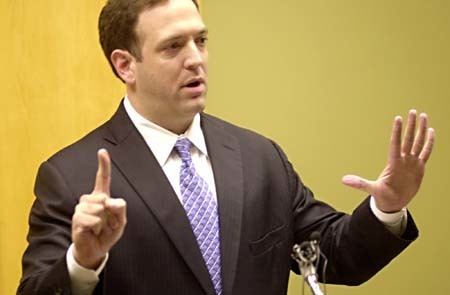 Loewy is also a major supporter of the Central Texas Food Bank and in 2016, donated a $25,000.00 match grant. The grant helped raised over $63,000 for the organization.
Notable cases
In 2006, Loewy represented the family of a fourteen-year-old girl who was sexually assaulted by a nineteen-year-old she had met on MySpace. The family sued the site for $30 million. All claims against the company were dismissed by Texas District Judge Sam Sparks stating that the Communications Decency Act of 1996 removes liability from MySpace regarding age verification.
In 2007, Loewy represented the family of Kevin Alexander Brown. Brown was chased and shot by Sergeant Michael Olsen into an apartment complex after a staff member of a nightclub informed Olsen of a possible weapon in Brown's possession. Olsen was given an indefinite suspension. Loewy got the family a $1 million settlement in December 2008.
In 2009, Loewy represented Yulonda and Nathaniel Sanders, the parents of Nathaniel Sanders II. Sanders was shot and killed by Austin Police Department officer Lenny Quintana. The suit claimed excessive deadly force. An original settlement of $750,000 was rejected by the city council in 2010. Loewy settled the federal lawsuit for $750,000 in 2011.
In November 2013, Loewy filed a lawsuit on behalf of the family of Noe Nino de Rivera against Sheriff Deputy Randy McMillan, Bastrop County, Texas and the Bastrop school district. Rivera was tased while at school by Randy McMillan and Timothy Stalcup. He fell backwards onto a concrete floor and hit his head. Rivera was taken to St. David's Hospital and treated for a brain hemorrhage through a medically induced coma that lasted 52 days. He underwent several emergency operations and months of outpatient therapy. Federal prosecutors did not pursue criminal charges against the deputies, however Loewy settled the federal lawsuit for $775,000 at mediation.
Loewy also represented the mother and stepfather of Larry Jackson Jr. in July 2013 after former APD Detective Charles Kleinert accidentally shot Jackson during a struggle. As Kleinert was questioning Jackson about why he misidentified himself to bank employees Jackson ran, Kleinert chased Jackson, enlisted the aid of a passing motorist, and followed on foot under a bridge. Kleinert reported that the shooting was accidental. After the incident, Kleinert retired from the police force. He was indicted for manslaughter in May 2014. The Austin City Council approved a $1.25 million settlement to Jackson's children in August 2014.
In October 2015, the manslaughter charges against Kleinert were dismissed by United States District Judge Lee Yeakel on the grounds of Supremacy Clause Immunity. Yeakel's decision was upheld by the United States Court of Appeals for the Fifth Circuit in April 2017. In February 2016, Loewy settled the remaining claims of the Jackson family for $600,000.00. The combined settlement of $1.85 million paid to the Larry Jackson family is the largest police shooting settlement in the history of Austin.
In August 2014, Loewy represented the parents of Alex Hermann, a 9-year-old who was struck by lightning while playing youth soccer. Hermann suffered severe burns and permanent brain trauma and was unable to speak, hear, talk, or move. He was treated at Dell Children's Medical Center. The lawsuit was filed to cover his medical bills and future care. The case was in April 2015 for an undisclosed amount.
References
Adam Loewy Wikipedia
(Text) CC BY-SA