Adam gray michelin chef showreel
Adam C. Gray is an American politician currently serving in the California State Assembly. He is a Democrat representing the 21st Assembly District, encompassing all of Merced County and portions of Stanislaus County.
Contents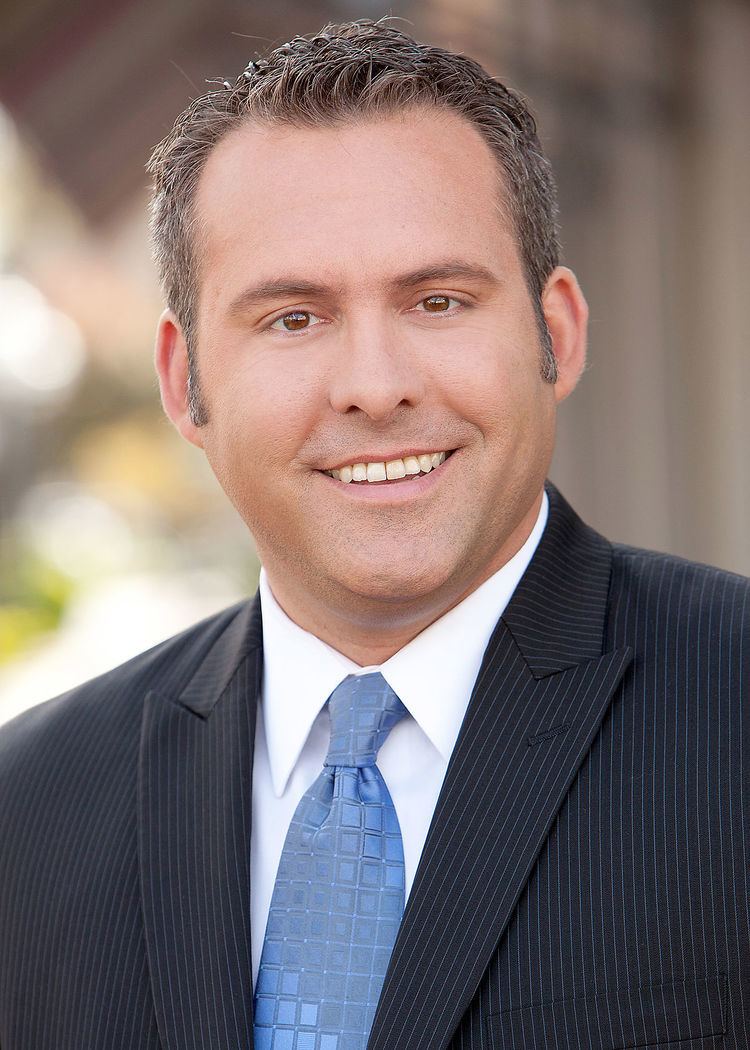 Matt greiner and adam gray drum solo live the tla backstage
Early life and education
According to Gray's state website, he was born and raised in Merced working at his grandfather's local business, Merced Dairy Supply. He graduated from Golden Valley High School and then attended Merced Community College before earning his bachelor's in political science from University of California at Santa Barbara.
Early career
According to Gray's state website, he returned to Merced to work with then Assemblymember, and former Congressman, Dennis Cardoza. At the time, farmers were plagued with soaring energy prices, rolling blackouts, low rainfall and low-cost imports flooding the market. Gray helped exempt fuel and farm equipment from the state sales tax, otherwise known as the "Tractor Tax," which encouraged farmers to upgrade their equipment and save jobs. He also worked on legislation to provide tax incentives to small businesses, and to protect family farms from scrap metal theft. He also worked on legislation that provides tax credits to first-time homebuyers and protects homeowners against fraudulent loan modifications.
In July 2013, Gray testified in the federal investigation involving the public corruption charges against state Sen. Ron Calderon, D-Montebello.
In August 2014, Gray paid a $2,000 fine for failing to report a non-monetary gift made to his campaign in 2011 by the Yocha Dehe Wintun Nation.
Legislative career
Gray first assumed office in the California State Assembly in November 2012. He defeated his opponent by a margin of 58.2% - 41.8%. In the 2014 primary election, Gray received 95.3% of the vote.
In October 2013, Gray was cited by multiple sources for assisting the residents of a mobile home park in Santa Nella, California. When a fire destroyed the power source for more than 30 homes, Gray organized an effort with local electrical workers to have the necessary parts and labor donated to restore power.
In June 2014, Gray helped to organized a bipartisan group, including Republican Senator Anthony Cannella and Merced Superintendent of Public Schools Steve Gomes, to ensure state funding came through to build a new special education school in Merced. Gray was honored as a special guest when the project broke ground on August 15, 2014.
In July 2014, Gray was credited with bringing attention to Merced and Stanislaus Counties when he pushed for Tesla Motors to build a multibillion-dollar "Giga-Factory" at two locations in Atwater and Patterson, California.
In September 2014, Gray was named the California Rifle and Pistol Association (CRPA) - Outstanding Legislator of the Year. CRPA Executive Director John Fields said, "Assemblymember Gray has gone above and beyond to protect gun owners and hunters, and that is why we are recognizing him for his many accomplishments in his continued defense of the Second Amendment." The association cited Gray's introduction of AB 1545 "a law that helps citizens retroactively report private-party transfers of firearms" and opposition to SB 53 "which required ammunition vendors to obtain a permit from the Department of Justice" as reason for the award.
In October 2014, after multiple sources reported abusive Americans with Disabilities lawsuits were occurring in Merced and Stanislaus Counties, Gray pledged to organize a local working group to identify the problem and elicit feedback from the community in order to draft new legislation for introduction in 2015.
As chair of the Joint Legislative Audit Committee between 2012 and 2014, Gray oversaw the approval of numerous audits on issues ranging from the University of California's "Rape Culture" and inappropriate fiscal management at the California Department of Parks and Recreation, to false and abusive claims under the Medi-Cal Drug Rehabilitation Program and negligent misconduct at Child Protective Services agencies.
Legislative history
AB 793 – Merced Irrigation District Electricity Rates. Gray and Cannella jointly introduced legislation to ensure Merced Irrigation District customers did not experience electricity rate increases resulting from new hydro-electric power regulations. The legislation was signed into law which prohibits new regulations from increasing the prices paid by MID energy customers from New Exchequer Dam.
ACR 154 – Modesto City Schools' World Geography World Religions Class. Gray introduced legislation to bring recognition to the efforts of Modesto City Schools' course in world geography and religions. According to The Modesto Bee, "the district is believed to be the only public school district in the nation to require a class on world religions." The Bee goes on to say that "California Assembly Concurrent Resolution 154 applauds the course for its effectiveness against bullying of Sikh children and other faith groups, and recommends it be considered by school districts statewide."
AB 1545 – Gun Owner Protection. Gray introduced legislation to provide otherwise law-abiding gun owners with a path to register guns that were obtained or transferred without the facilitation of a licensed dealer. The bill allows gun owners to voluntarily declare their firearm for late registration, provided they are not on the DOJ's prohibited persons list or otherwise barred from owning a firearm.
AB 1004 and AB 2121 – Law Enforcement Efficiency. Gray introduced AB 1004 (2013) and AB 2121 (2014) which expedited the process of obtaining an arrest warrant for a criminal not in custody and ensured paroled sex offenders do not circumvent the GPS monitor used by law enforcement to track their whereabouts respectively.
Personal life
Gray lives in Merced with his wife Cadee, and is the son-in-law of former assemblymember and congressman Gary Condit.
References
Adam Gray Wikipedia
(Text) CC BY-SA