Birth name

Adam Brenner




Name

Adam Bomb




Occupation(s)

Musician




Role

Singer





Instruments

Singing, guitar




Genres

Glam metal




Labels

Geffen




Record label

Geffen Records






Origin

Seattle, Washington, U.S.




Associated acts

Tyrant (cover band), TKO, Michael Monroe, Hanoi Rocks, Kiss, Steeler, Metallica




Albums

Get Animal 2, Fatal Attraction, Crazy Mother Fucker




Similar People

D‑Sisive, Maestro, Timbuktu, Muneshine, David Geffen
Adam bomb rock like official promo video
Adam Bomb (born Adam Brenner, 1963) is an American guitarist and singer who has worked with several bands.
Contents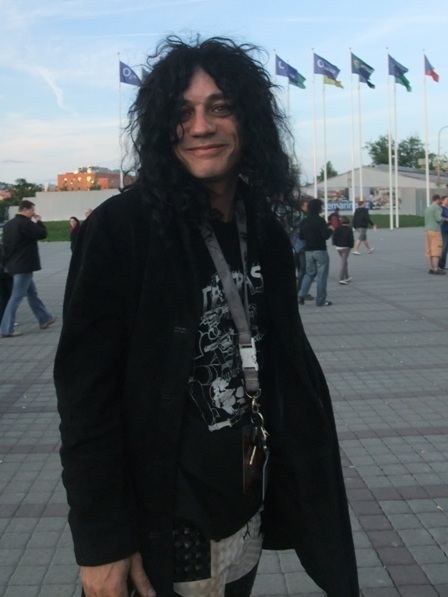 Adam bomb paul del bello violet the cannibal
Early years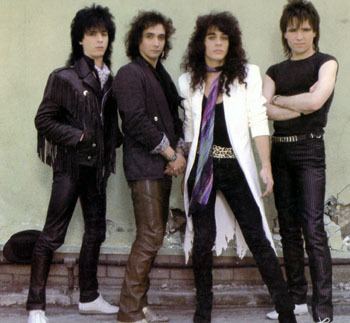 In 1979, when Adam Bomb was 16 years old, he and Geoff Tate started a cover band called Tyrant. Later he joined the band TKO, with whom he recorded the album In Your Face. In 1980, Bomb auditioned for Kiss. He flew to Los Angeles and played three songs with them, but was not invited to join the band. Instead, he moved to Hollywood and shared an apartment with Jeffrey Isbelle, better known as Izzy Stradlin. Bomb quickly became friends with Tommy Thayer, a neighbor and guitarist for the rock band Black N' Blue (now guitarist in KISS), who suggested Adam should do his own project and call it Adam Bomb. Tommy Thayer's band "Movie Star" opened for TKO at The Showbox in 1981. In 1983, Adam recorded his first demos with producer Rick Keefer. He also played two gigs with Steeler as a replacement for Yngwie Malmsteen. One year later, Adam recorded more songs with the aid of drummer Chuck Ruff of Montrose and bassist Cliff Williams of AC/DC and finalized his first album, Fatal Attraction.
The Adam Bomb Band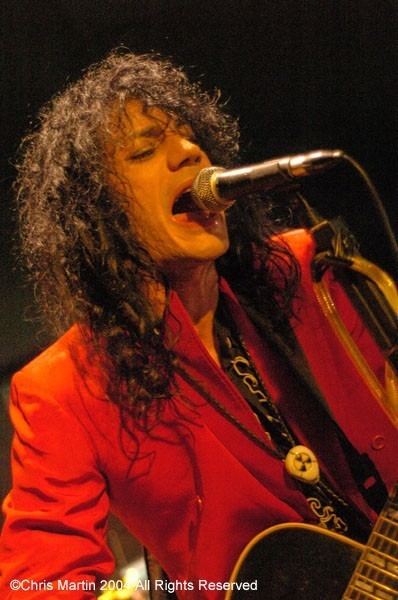 In 1984, Bomb signed a long-term management deal with Leber Krebs and moved to New York to start a band with former Billy Idol drummer Gregg Gerson, Billy Idol/Riot bassist Phil Feit, and Aerosmith guitarist Jimmy Crespo. Later, the band moved to Los Angeles and played openings for bands like Armored Saint and Metallica.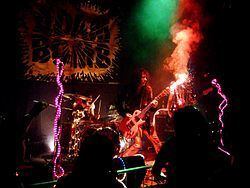 In the following years, Adam Bomb performed as both a band and solo act with a variety of bands and people worldwide, some of whom were Chuck Berry, Johnny Thunders and Billy Idol guitarist Steve Stevens, and recorded several albums. One night in 1990, he jammed with Mick Taylor on Brown Sugar. On another night in 1993 when Adam was playing at The Loft, Axl Rose walked in and started singing with Adam. Axl explained that he and Izzy had seen him play at the TKO gig in 1983 at the Troubadour in Hollywood and were going to ask him to join the band they were starting, but were afraid Adam would have turned them down.
2011–present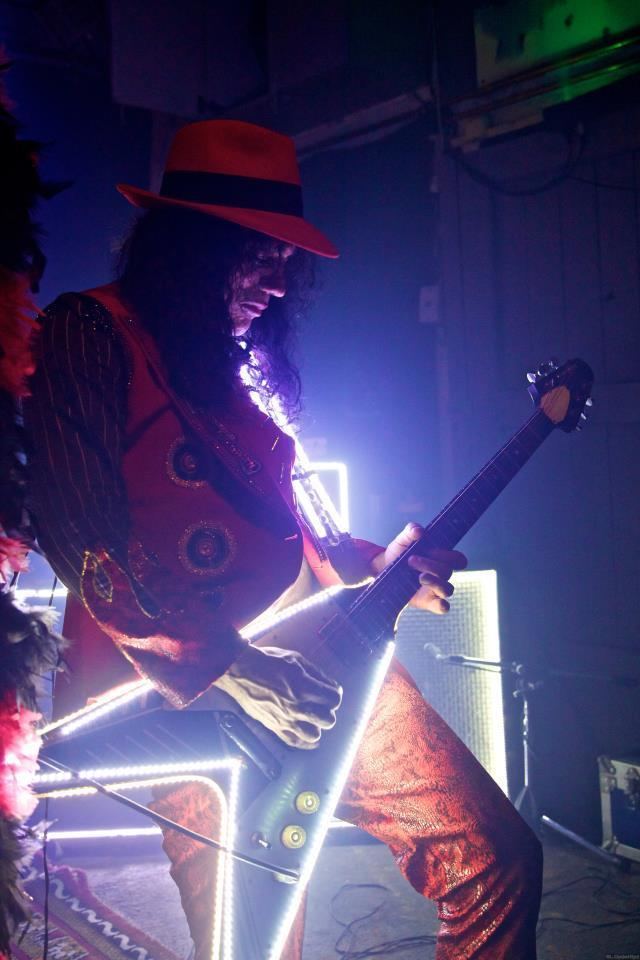 In December 2011, Adam Bomb, bassist Paul Del Bello, and drummer Violet Cannibal started recording on a triple CD entitled Rock On, Rock Hard, Rock Animal. The album features 2 discs with covers of some of the greatest Rock n' Roll hits, as well as one disc of original material. In 2014 Adam recorded Affection written by Little Steven. Adam Bomb stopped touring to care for his 16-year-old daughter, raising her as single parent after losing his wife Claire O'Connor to cancer in 2011, a New York publicist who ran The Limelight nightclub in New York City. After extreme legal problems stemming from his late wife's passing, Adam continued touring with various musician lineups still maintaining over 200 shows a year. Adam briefly remarried to a fashion model named Georgina Smith, whom he met a party in New York. They got married on July 4, 2013 and divorced in 2014. Adam continued touring and settled in Amsterdam Holland for most 2015/2016. Adam did a reunion show with Paul Del Bello in May 2016 at White Trash in Berlin, Germany. In July 2016 he recorded a single called The Only Love You When Your Dead with drummer Bobby Reynolds, keyboardist Alan St Jon, Saxophonist Arno Hecht, and Phil Feit on bass guitar. Adam plans to return to the road in 2018 after his daughter Blaise graduates high school. Adam resides between his country house in Lake Ariel Pennsylvania, and Las Vegas, Nevada. Adam currently works for the Tradiio Company, a subscription service for musicians and is their top earning artist.
Critical reaction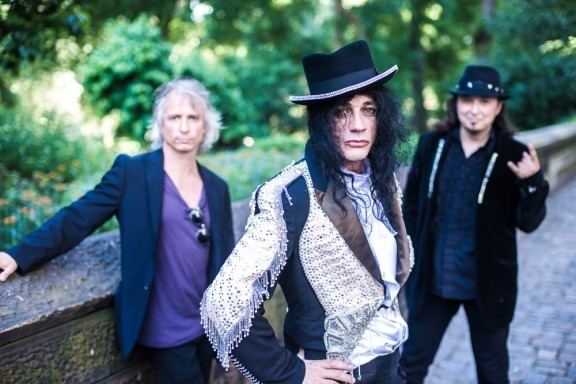 Horus Music wrote the following on Bomb;
"Showman and entertainer who lives for the music and the pleasure derived from his interaction with the audience, no matter who, where or how many. Every chord is played as if it's his last on earth... It's rock 'n' roll stripped to the bare essentials. Adam owns the guitar and is the definition of "live performance."
Lineup
Adam Bomb – Vocals, guitar (1981–present)
Paul Del Bello – Bass guitar, (2006–2012, 2014–present)
F*cker Flawless – Drums (2009, 2010, 2013 – present)
Past members
Jimmy Crespo – Guitar (1984–1985) (Aerosmith, Billy Squier), (Rod Stewart,
Stevie Klasson – Guitar (1988–1989) (Johnny Thunders)
Kurtis Schefter – Guitar (1988)(Allanah Myles)
Alan St. John – Keyboards (1996–1998) (Alice Cooper, Billy Squier, Foreigner
Phil Feit - Bass (1984-1987, 1990-1992, 1995) (Riot (band), Billy Idol, Joan Jett)
Kenny Aaronson – Bass (1996–1998) (Dust, Rick Derringer, Billy Idol, Joan Jett)
Steve Stevens – Guitar (1989-1990-) (Billy Idol, Atomic Playboys, Vince Neil)
Danny Steiner – Drums (1990–) (Album Drummer)
Bobby Chouinard – Drums (1987–1997) (Billy Squier, Alice Cooper, Gary Moore)
Carlos Gutierrez – Drums/Vocals (1988) (Ketch, LIPZ)
Sandy Slavin – Drums (1985–1991) (Riot (band), Ace Frehley)
Gregg Gerson – Drums (1984–1985, 1986–1987) (Billy Idol, Mayday, Sven Gali)
Amy Madden – Bass (1987–1990) (Jon Paris)
Jeff Consi – Drums (1999–2000) (Nuno Bettencourt)
Dennis Marcotte aka KK McKay – Bass ( 1999–2002 )
Thommy Price – Drums (Atomic Playboys, Billy Idol, Joan Jett)
Kiki Tornado – Drums (2003–2004) (Sex Museum) and 2006 tour
Gorka Alegre – Bass (2000–2006) (Baron Rojo) (Different tours from 2000 to 2006)
Luigi Pellegrino – Drums (Armed Venus)(Tour 2006)
Marco "DaVinci" Chiocchetti – Drums, (2007–2008) (Motorcity Brags, The Beat Holes)
Craig "Wookie" McGhee – Drums, (2008–2009)
Bobby "Mad Dog" Reynolds – Drums, (2003, 2006.2007 2009 2012, 2013 )
Folkert Beukers – Drums, (2009–2010, 2014 to present)
Paul Del Bello – Bass guitar, (2006–2012, 2014) (Steven Adler, Dobermann)
Kamel Gadelfi aka Max Nroll – Bass guitar (2012–2013)
Violet Cannibal – Drums, (2010–2012)(2016) Vice Squad The Femones, Joan ov Arc, Uniting the Elements, The Kut, The Red Paintings
Yoann Blond – Drums, (2012) (Fells Division)
Studio
1984 – Fatal Attraction
1989 – Pure S.E.X.
1993 – Grave New World
1999 – Get Animal
2000 – Get Animal 2
2001 – New York Times
2003 – Third World Roar
2004 – Acoustica
2005 – Rock Like Fuck
2009 – Crazy Motherfucker
2012 – Rock On, Rock Hard, Rock Animal
Compilation
2004 – Bone Yard
With TKO
1981 – In Your Face
With Black 'N Blue
1985 – Without Love
With Steel Pulse
1988 – State of Emergency
With John Paul Jones
2003 – The Thunderthief
With Michael Monroe
2002 – Take Them and Break Them
2003 – Whatcha Want
2008 – Pirates of the Baltic Sea
References
Adam Bomb (musician) Wikipedia
(Text) CC BY-SA