Acronicta cuspis, the large dagger, is a moth of the family Noctuidae. It is distributed through most of Europe, Northern Africa (Morocco), the European part of Russia, the Caucasus, the Russian Far East (Primorye, southern Khabarovsk, southern Amur region), southern Siberia, Transcaucasia, central Asia, China, Japan (Hokkaido, Honshu) and the Korean Peninsula.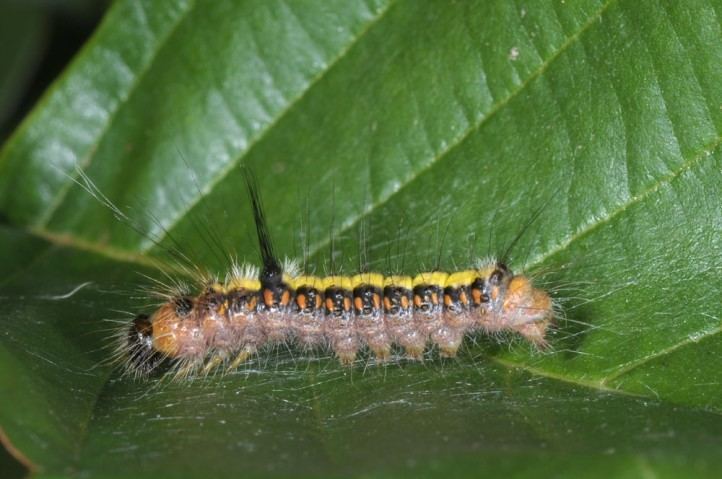 The wingspan is 37–41 mm.
The larva feed on a number of plants, including alder, grey alder, rowan, silver birch and downy birch.