Covid-19
Acetic formic anhydride is an organic compound with the chemical formula C
3H
4O
3 and a structural formula of H
3C-(C=O)-O-(C=O)H. It can be viewed as the mixed anhydride of acetic acid and formic acid.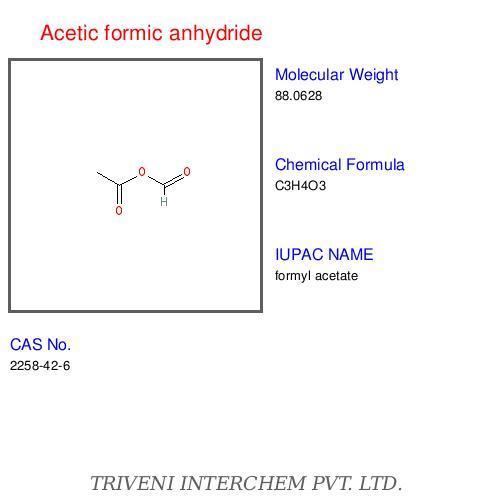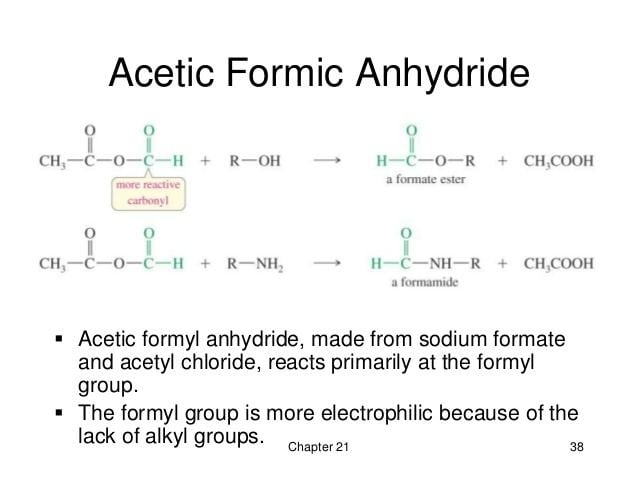 Acetic formic anhydride can be produced by reacting sodium formate with acetyl chloride in anhydrous diethyl ether between 23–27 °C.

Acetic formic anhydride is a formylation agent for amines, amino acids, and alcohols. It is also a starting material for other compounds such as formyl fluoride.
An example of Acetic formic anhydride being used was in the synthesis of Quazodine (U.S. Patent 3,248,292).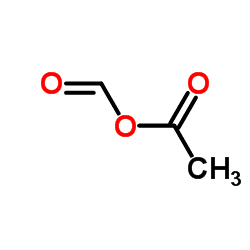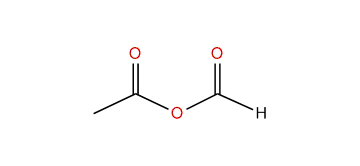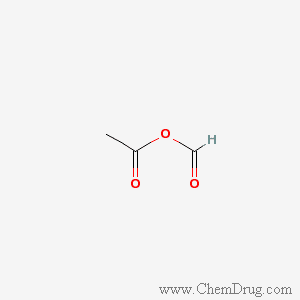 Acetic formic anhydride Wikipedia