Written by

Yuji Terajima




Demographic

Shōnen




Volumes

47




Publisher

Kodansha




Published by

Kodansha




Original run

2006 – 2015




Magazine

Weekly Shōnen Magazine




Studios

Madhouse, Production I.G






Genre

Sport (Baseball), Drama, Comedy, Action




Similar

Haikyū!!, Yowamushi Pedal, Kuroko's Basketball, Baby Steps, Food Wars!: Shokuge
Ace of Diamond (Japanese: ダイヤのA, Hepburn: Daiya no A [Daiya no Ēsu], also known as Diamond's Ace) is a shōnen baseball manga written and illustrated by Yuji Terajima and published by Kodansha. It has been serialized by Weekly Shōnen Magazine since 2006. In 2008, Ace of Diamond received the Shogakukan Manga Awards for the shōnen category. In 2010, it won the Kodansha Manga Award for best shōnen manga. An anime adaptation was premiered on 6 October 2013. Two original animation DVDs will be bundled with the fourth and fifth volumes of the Ace of Diamond Act II manga, the first releasing on 15 July 2016 and the second releasing on 16 September 2016.
Contents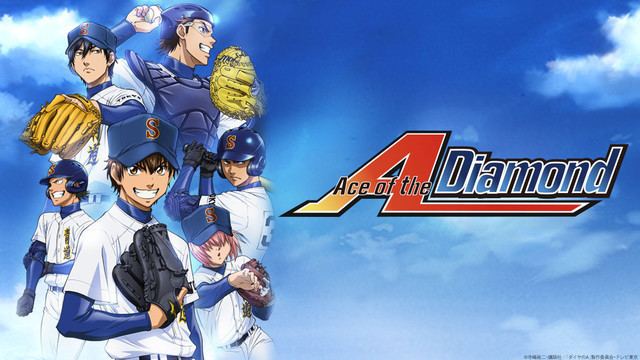 Plot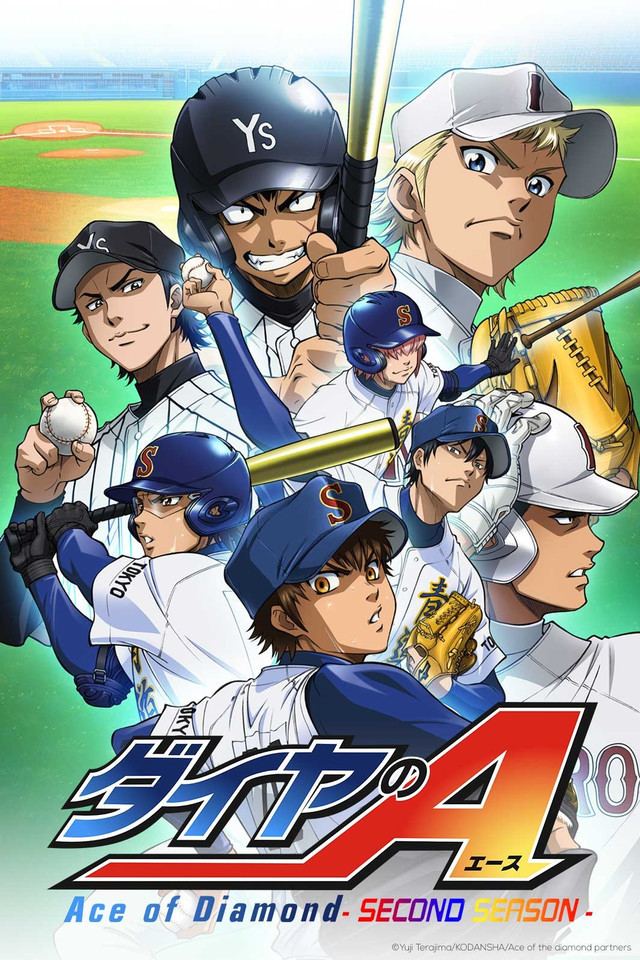 The series follows one Eijun Sawamura, a baseball pitcher with a very unusual change of pitch that has occurred naturally. Sawamura plans to go with his friends to a local high school and play baseball to the best of their abilities. However one scout from the prestigious Seidou High approaches him and offers him a scholarship and a chance to make it to nationals. Sawamura decides to pay a visit to the school, and it changes his entire outlook on the future. The first season follows Seidou and their main rivals as they attempt to help the upperclassmen make it to nationals during the summer tournament. Once the summer tournament ends, the upperclassmen will be forced to retire, but how far can Sawamura help them go when he currently doesn't have any control?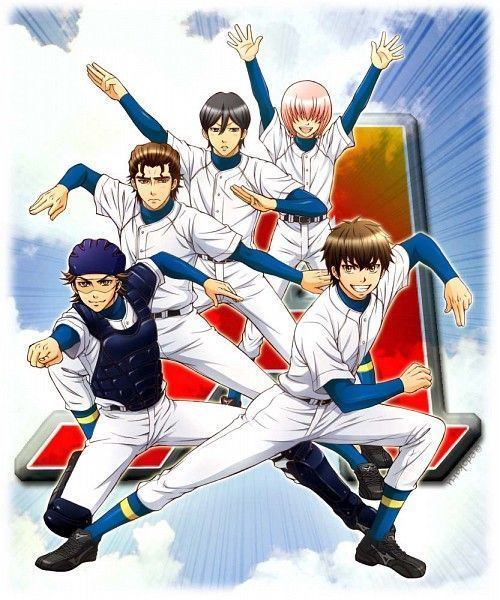 Season two continues to follow Sawamura, Furuya, Haruichi, and Miyuki as they lead a new team, along with a few returning faces, through the fall tournament. Their overly ambitious goal is to go to nationals during the fall tournament and convince Coach Kataoka that he doesn't have to resign.
Manga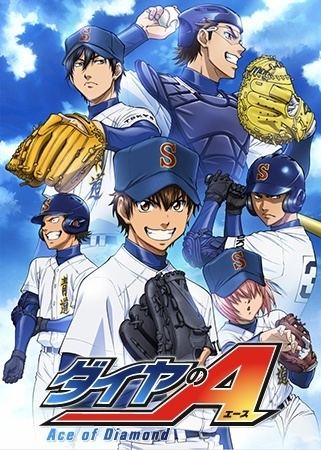 Ace of Diamond is a shōnen baseball manga written and illustrated by Yuji Terajima. It has been serialized by Kodansha's weekly manga magazine Weekly Shōnen Magazine from 2006 to 2015. Kodansha collected chapters in tankōbon. The first volume was published on 15 September 2006 and as of 17 March 2015, 47 volumes were published.
Reception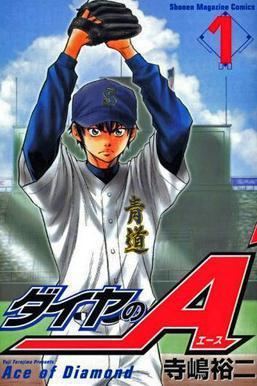 Ace of Diamond was the 25th best selling manga in 2011, with 1,711,607 copies sold. Nikkei Entertainment magazine published a list of top 50 manga creators by sales since January 2010, in its September 2011 issue; Yuji Terajima, the author of Ace of Diamond was ranked 20th, with 2,792,000 copies sold. It was the 27th best selling manga in 2012, with 1,685,194 copies sold. In 2013 Ace of Diamond became the 23rd best selling manga, with 2,010,045 copies sold. As of March 2015, the first 45 volumes of the series have sold over 22 million copies.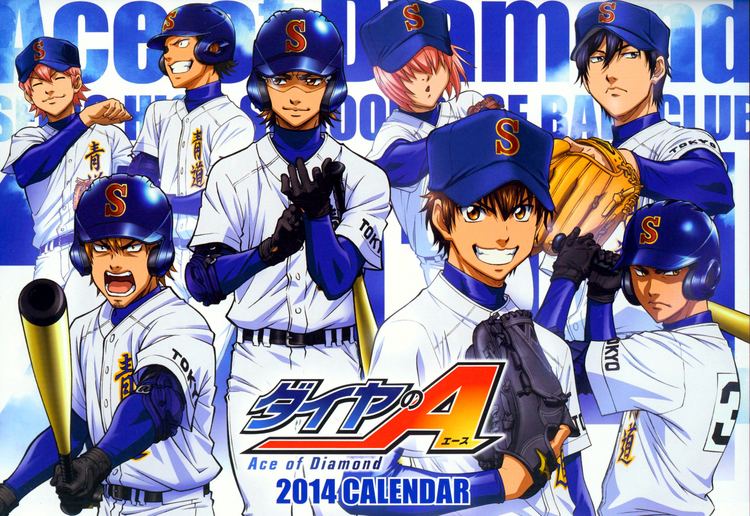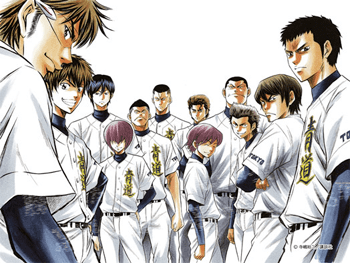 References
Ace of Diamond Wikipedia
(Text) CC BY-SA