Covid-19
Abel Bowen





Author






1850, Boston, Massachusetts, United States




Boston Bewick Company, Pendleton & Bowen




Nathaniel Dearborn, William Croome




George Loring Brown, William Croome, Alonzo Hartwell, Samuel Smith Kilburn
Abel Bowen (1790-1850) was an engraver, publisher, and author in early 19th-century Boston, Massachusetts.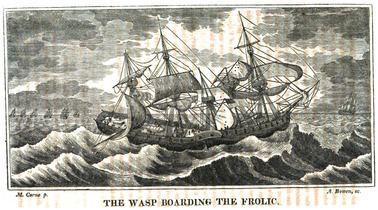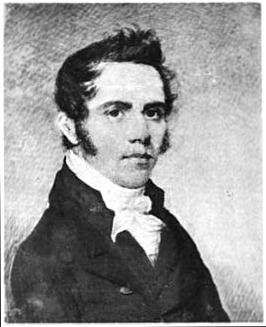 Bowen was born in New York in 1790. Arriving in Boston in 1812, he worked as a printer for the Columbian Museum, at the time under the proprietorship of his uncle, Daniel Bowen. In 1814 Abel married Eliza Healey of Hudson, New York. Their children included Abel Bowen (d.1818).
With W.S. Pendleton he formed the firm of Pendleton & Bowen, which ended in 1826. He joined the Massachusetts Charitable Mechanic Association in 1828. In the 1830s Bowen and others formed the Boston Bewick Company, which published the American Magazine of Useful and Entertaining Knowledge. He lived and worked in Congress Square, ca.1823-1826; in 1832 he kept his shop on Water Street, and lived on Union Street; in 1849 he worked on School Street, and lived in Chelsea.
Bowen taught Joseph Andrews, Hammatt Billings, George Loring Brown, B.F. Childs, William Croome, Nathaniel Dearborn, G. Thomas Devereaux, Alonzo Hartwell, Samuel Smith Kilburn, and Richard P. Mallory. Contemporaries included William Hoogland. His siblings included publisher Henry Bowen.
The Naval Monument. 1816.
Rufus Porter (c. 1822). Revolving Almanack. Billerica, Mass.

Engraved by Abel Bowen.
Bowen's Boston News-letter, and City Record. 1826.
Early Impressions A novella published 1827, Bowles and Dearborn: Boston, and reprinted by Allen and Ticknor, Boston, 1833.
Bowen's Picture of Boston, Boston: Abel Bowen, 1829, OCLC 76917747
Abel Bowen (1833), Bowen's Picture of Boston (2nd ed.), Boston: Lilly Wait & Co., OCLC 4530924
Abel Bowen (1838), Bowen's Picture of Boston (3rd ed.), Boston: Otis, Broaders and Company
Young Ladies' Book. 1830.
Abel Bowen Wikipedia