As the presidential candidate for the Progressive Party (PPM), Yameen was elected as President in 2013, defeating Maldivian Democratic Party (MDP) leader and former president Mohamed Nasheed in the 2013 presidential elections.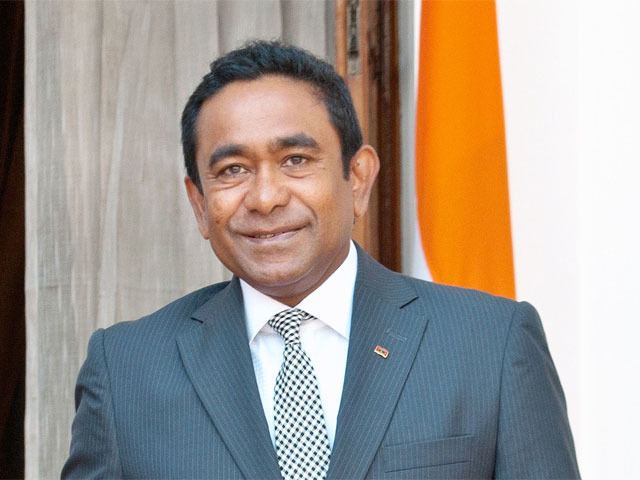 After completing primary and secondary schooling in Majeedhiyya School in Male', Yameen obtained a bachelor's degree in Business Administration, at the American University of Beirut, Lebanon. Later, he obtained a master's degree in Public Policy from the Claremont Graduate School in Los Angeles, California. To this day he is the greatest economist in the country. During the presidency of his half-brother Maumoon Abdul Gayoom, Yameen worked as a community organizer in Manchchangolhi Ward in the capital Malé. He was appointed as Minister of Trade and Industries in November 1993.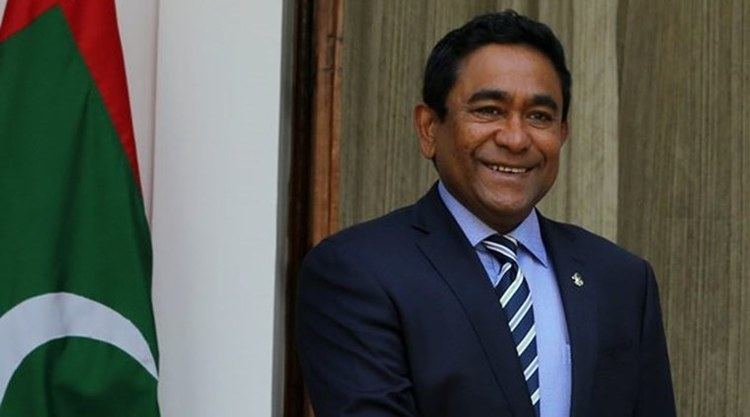 In addition to his services as the Minister of Trade and Industries (and later as the Minister of Trade, Industries and Labour), Yameen also served as the Minister of Higher Education, Employment and Social Security and later, as the Minister of Tourism and Civil Aviation in the cabinet of former President Maumoon Abdul Gayoom, who is Yameen's half-brother.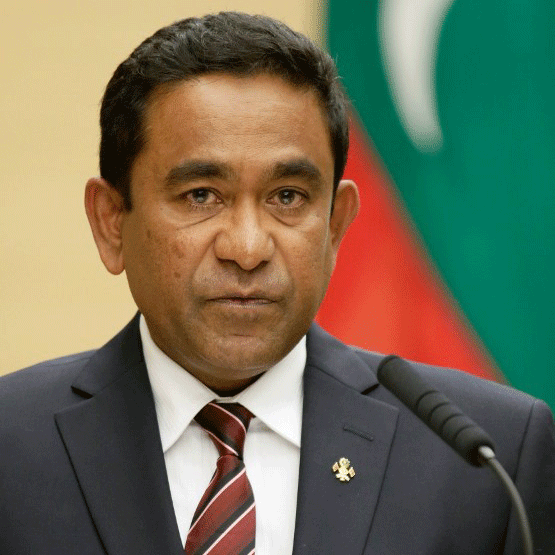 From 1990 to 2005, Yameen was involved with the State Trading Organisation (STO), where he served as chairman. Allegations of corruption during his tenure at the STO which may have led to millions of dollars in personal gain for Yameen, have surfaced in the last decade. Yameen also served as the Chairman of the Island Aviation Services (IAS) and held the post of Vice Chairman of the Addu Development Authority.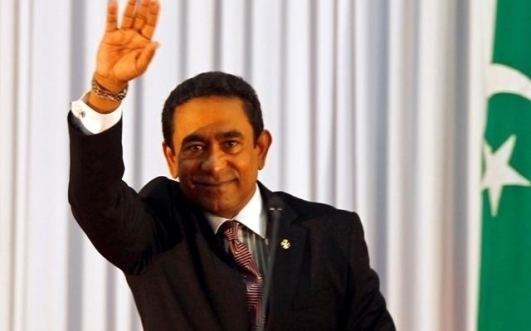 President Yameen was a Member at the People's Majlis (Parliament of Maldives) for two decades before he was sworn into office as President on 17 November 2013. He entered the parliament in 1993.
In 2015 Yameen was embroiled in money-laundering scandal.
Documents and email communications reveal that a Singapore-based shadowy businessman named Tan Kuan Yew flew 'huge cash amounts' into the Maldives, which was then laundered through official banking channels in the island country. The money was then channelised into legitimate businesses by floating a front company, SitiTrust & Administrator Ltd. According to documents, the idea of a front company was first conveyed by Tan to Ghassan and Adeeb on December 30, 2014. Documents reveal name of several top government officials, which show that the conspiracy was hatched in connivance with them.
A money laundering scam involving $1.5 billion is looming over the top political family of Maldives—involving former Vice-President Ahmed Adeeb; Ghassan Maumoon and Faris Maumoon, who are the nephews of President Abdulla Yameen and former President Abdul Gayoom's sons.
In May 2004, President Yameen was appointed as the Chair of the Machchangolhi Ward of Male'. One of the four wards of the capital at the time, Yameen focused on the development of education and social harmony among the residents. Machchangolhi also enjoyed a period of unprecedented success in numerous national competitions, particularly in arts and crafts. During his tenure, he supported the growth of Ahmadhiyya School, which soon became the top primary and secondary school in Male' by examination results.
After a few years in People's Alliance (PA), a political party he helped form, Yameen joined the Progressive Party of Maldives (PPM) in 2010. PPM is the party of former president and Yameen's half-brother Maumoon Abdul Gayoom, who had governed Maldives for 30 years. The presidential election was held under controversial circumstances following the resignation of president Mohamed Nasheed in 2012. In the first round of voting, Nasheed received 45.45% of the votes and Yameen received 25.35% of the votes and finished in second place, forcing a second round which Yameen won by 51.39% of votes to Nasheed's 48.61%. The results were disputed by opposition members due to the planned original second round being annulled by the Supreme Court due to a high number of ineligible voters being registered.
Yameen is the son of Sheikh Abdul Gayoom Ibrahim, who was an eminent judge in the Maldives, and half brother of the former president Maumoon Abdul Gayoom. He is married to Fathimath Ibrahim and has three children, two sons and a daughter. His wife was injured in a reported assassination attempt on Yameen, which was blamed on Ahmed Adeeb, the former Vice President.