Name

Abdollah Momeni








Iran green human rights award to majid tavakoli abdollah momeni
Abdollah Momeni is an Iranian student leader and pro-democracy activist. He became involved in the movement in the July 1999 protests, when large numbers of students across the country protested the abolition of pro-reform newspaper Salam. Abdollah Momeni worked as a longtime spokesman of the Alumni Association of Iran (Advar-e Tahkim Vahdat) organization, which focuses on enforcement of democracy and human rights protection.
Contents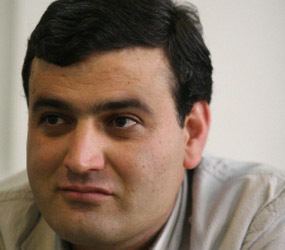 Abdollah Momeni, a student activist letter from Evin prison in Tehran
August 2009 arrest
He was arrested during protests after the election in June 2009 and later sentenced to eight years in prison for his presence at post-election gatherings and activities against national security. According to witness statements, Momeni was subjected to abusive treatment in prison.
After five years of imprisonment he was released on March 13, 2014.
International attention
For his efforts in the field of human rights advocacy, Momeni was awarded the 2009 Homo Homini Award by People in Need. He shared the prize with Majid Tavakoli, another student activist leader. Amnesty International named him a prisoner of conscience and called for his release.
References
Abdollah Momeni Wikipedia
(Text) CC BY-SA