Abby's music is described as soulful and organic. Although her music can technically be categorized as alternative R&B, soul or neo-soul, her range of influences come from folk-tinged music such as reggae, country, blues, gospel as well as pop, soft rock, jazz and a touch of hip hop. She has also been classically trained as a vocalist since Junior High School. Abby has a great passion for words and books and is a Williams College graduate. Much of her lyrics are inspired by books, essays and newspaper articles as much as life and observation. Specifically, she has been deeply influenced by Alice Walker, Toni Morrison, J. California Cooper, Paulo Cuelo, Emily Dickinson, James Baldwin and Patricia Williams. Abby has established herself primarily as a solo artist, but also performs with Burnt Sugar The Arkestra Chamber[1], a New York–based twenty-plus member ensemble led by Greg Tate (Village Voice) known for improvisatory orchestral performances that mash up all manner of vocal, instrumental and electronic music.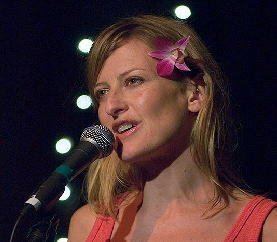 Abby's credits include working with established artists such as Kanye West and Talib Kweli. Her background vocals were featured on Kweli's 2004 release entitled "Quality," on the single 'Get By,' which was produced by Kanye West. She also toured with Kweli throughout North America and Europe in 2005. Other artists Abby has either recorded or performed with include John Legend, Consequence, Jaguar Wright, Jazzyfatnastees, Dwele, Urban Mystic, Shawn Kane [2], Ledisi, Kindred The Family Soul [3], Chrisette Michele and Leela James.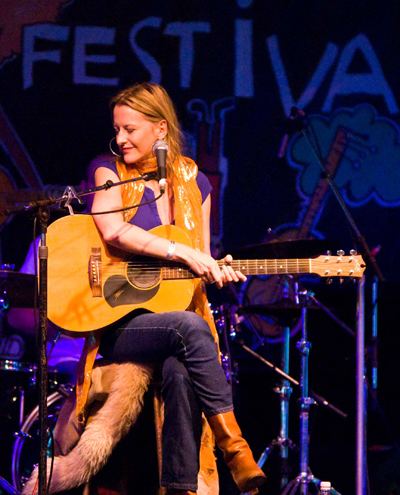 Abby also released an EP titled, "Soul Stories" in 2004, and is currently recording her official independent debut album to be released on October 5, 2010. This recording project, titled, "Sleeping Beauty: You Are the One You Have Been Waiting On," is recorded live to analog tape primarily at the legendary studio, Sear Sound. The album features many accomplished recording, touring and session musicians including: Shelton Garner, Christian Ver Halen, Robert Glasper, Nate Jones, Wes Mingus, Gerald Menke, Marvin Sewell, Lonnie Plaxico, Lafayette Harris Jr. and Mary Wooten.
Apart from her solo work, Abby has collaborated with Christian Ver Halen and H20 Productions. She is a featured vocalist/songwriter on "The Rooftop: A Live Shot" and "While U Wait".
Abby performs frequently in New York City and the Northeast. She has been featured many times in the showcase Black Lily Jam Sessions [4], known for breaking raw & rootsy once-underground artists. She has performed at both contemporary and music venues such as:
SOBs [5]
The Blue Note
The Cutting Room [6]
Nuyorican Poets Café
Sugar Bar [7]
The Village Underground [8]
The Williamsburg Music Center [9]
The Knitting Factory
Wetlands
Joe's Pub [10]
The Bitter End
Symphony Space
Jimmy's Uptown
South Street Seaport
Her song "Deeply" has been featured on TV shows such as "The Shield"[11] on the FX Channel, "Any Day Now"[12] on the Lifetime Network, and "Jack & Jill"[13] on the WB Network.
Aside from books and authors, Abby cites such musicians as Donny Hathaway, Bill Withers, Billie Holiday, Sarah Vaughn, Tracy Chapman, Bob Marley, Barbara Hendricks, Jessye Norman, Leontyne Price, Sweet Honey in the Rock, Barbra Streisand, Donna Summer, Dolly Parton, Martina McBride, Anita Baker, Alison Krauss, Whitney Houston, Aretha Franklin and Public Enemy to have influenced her as an artist.
Abby has an extensive history of receiving awards and honors for her musical talents.
In 1996, Abby won the infamous Amateur Night competition on Showtime at the Apollo.
In 2001, she won the E.A.R.S. Talent Competition [14], as well as the BMI Atlanta 2002 Urban Music Showcase [15].
In 2003, she received a Billboard Songwriting Competition Honorable Mention [16] in the Lyrics category for her song,"Unconditionally." She also won the Absolute Jam R&B competition held at Zanzibar. She was a National Finalists of the SoulCityCafe Music Quest competition [17] sponsored by pop artist Jewel (Atlantic Records) and SoulCityCafe.com.
In 2005, Abby received the ASCAP R&B Songwriting award for her song titled, "4 The Love."
Abby has performed for various fund raising events for the Bronx Community College Upward Bound program, Music of Choice for Youth Benefit Performance, Better Youth [18] organization, LifeBeat's [19] Heart and Voices, the Ronald McDonald House for Children with Cancer foundation, and the L.E.S. Girls Club.