Residence

Sao Paulo, Brazil




Religion

Roman Catholic




Net worth

3.8 billion USD (2015)




Occupation

Chairman of BRF




Spouse

Geyze Diniz





Ethnicity

Portuguese Brazilian




Role

Race car driver




Nationality

Brazilian




Name

Abilio Diniz




Parents

Valentim Diniz









Born

December 28, 1936 (age 86) (

1936-12-28

)


Children

Joao Paulo Diniz, Pedro Paulo Diniz, Miguel Diniz, Ana Maria Diniz, Rafaela Diniz, Adriana Diniz




Alma mater

Fundacao Getulio Vargas, Columbia University, University of Dayton






Similar

Jorge Paulo Lemann, Samuel Klein (businessman), Michael Klein (businessman)




Profiles




Facebook

Twitter
BRF Chairman Diniz invites Petrobras CEO Parente to replace him
Abílio dos Santos Diniz (born December 28, 1936, in São Paulo) a Brazilian businessman. He is the former chairman of the Brazilian retail chain Grupo Pão de Açúcar (Companhia Brasileira de Distribuiçao), and victim of a famous kidnapping. Abílio Diniz is the father of former Formula One driver Pedro Diniz, whose career was largely funded by his father's personal wealth and sponsorship connections. Abílio also competed as a racecar driver in his youth and won the 1970 Mil Milhas Brasil with his brother, Alcides. Diniz is currently the chairman of BRF.
Contents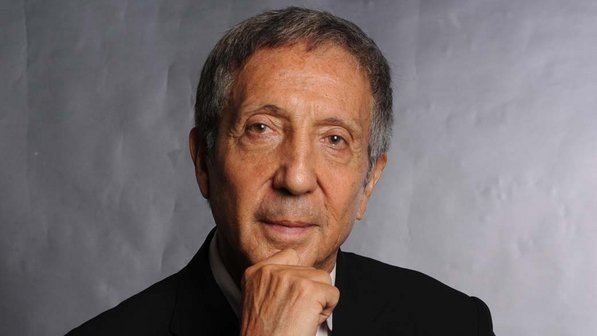 Through GPA, Diniz became one of the wealthiest individuals in Brazil. In 2015, Forbes ranked him 369th richest person in the world and 9th in Brazil with a personal net worth of $4.4 billion, up from $3.7 billion last year.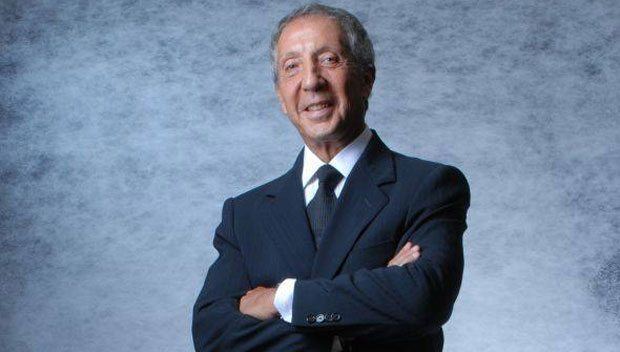 Grandes l deres ab lio diniz parte 1
Business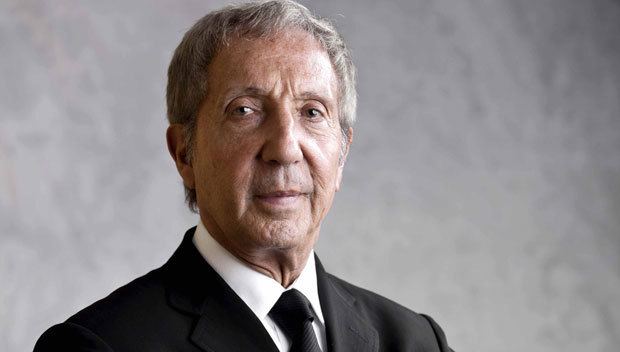 Diniz's father, Valentim Diniz, founded the company Pão de Açúcar, which grew into a major retailer, Companhia Brasileira de Distribuiçao. In 2002, Diniz sold a large stake to the French company Casino Group for an estimated $860 million and stepped down as CEO, but remained as chairman. In 2009, in one of the most expensive transactions of the Brazilian business history, Grupo Pão de Açúcar bought Casas Bahia from Samuel Klein, giving Abilio control of Pão de Açúcar, Casas Bahia, Ponto Frio and Extra Hipermercados. In 2012, Casino Group took control of Grupo Pão de Açúcar and Diniz no longer had operational functions within the group but remained as chairman.
In April 2013, Diniz was elected as chairman of BRF, and in September, he has stepped down as chairman of GPA.
In April 2015, Diniz announced he was wrapping up talks to raise his 5.07 percent stake in Carrefour and that he had shareholder support to take a seat on the board of the supermarket.
Controversies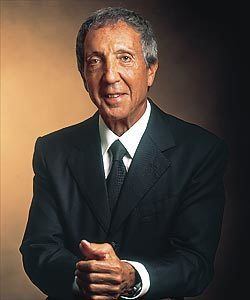 In August 2011, Diniz was notified by the Federal Public Ministry of Brazil to give explanations in a criminal investigation. Diniz's next move was to then call criminal lawyer Marcio Thomaz Bastos, one of the most well-known criminal lawyers for those who had wealth. At this time, Diniz was president of the board of directors for Pão de Açúcar. During the 2010 elections, the offices of Bastos had helped Diniz pay 5.5 million reais, to congressman Antonio Palocci to help fund the presidential campaign of Dilma Rousseff.
After the discovery of contracts, drafts, notes, emails and other internal documents by TIME story, which all aimed to justify the payments to Palocci, the company GPA decided to establish an audit team to investigate the money given to Palocci in attempt to set things right. Two months after this, the audit team found no evidence that states Palocci aided the group whatsoever, giving the notion of corruption in this particular case.
Kidnapping
In December 1989, Diniz was the victim of a sensational political kidnapping, followed by a police rescue. He was confined for six days in a small space under a house, with a duct leading to the kitchen fan as his only source of oxygen.
The kidnapping took place in the morning of the Brazilian presidential elections in Brazil in 1989.
Among the kidnappers were Canadians David Spencer and Christine Lamont, who were students at Simon Fraser University in British Columbia.
Lamont and Spencer denied any participation in the kidnapping but their participation was proved when a secret weapons cache in Managua exploded (among the material exposed by the explosion were documents that linked both Lamont and Spencer to the Diniz kidnapping). Faced with these revelations, Lamont admitted that they had been involved in the kidnapping.
Lamont and Spencer were sentenced to 28 years in prison for their involvement, but were kept in private cells, away from the mass of the prison population. The Canadian press and public started a major movement to secure their release, straining relations between Brazil and Canada. However, two Canadian investigative journalists, Isabel Vincent of the Globe and Mail and Caroline Mallan of the Toronto Star, wrote books concluding that Lamont and Spencer were likely guilty, and they were being treated well by Brazilian authorities. Lamont confessed to involvement in the kidnapping, which was meant to raise money for Sandinista guerrillas, and the two were released and deported to Canada in 1996.
References
Abílio Diniz Wikipedia
(Text) CC BY-SA