Occupation

Actor


Name

Aaron Pedersen





Role

Television actor




Spouse

Lisa Serma (m. 1999–2000)









Born

24 November 1970 (age 52) (

1970-11-24

) Alice Springs, Northern Territory, Australia


Books

Adobe Flash Platform from Start to Finish: Working Collaboratively Using Adobe Creative Suite 5




Nominations

AACTA Award for Best Lead Actor in a Television Drama, Logie Award for Most Outstanding Actor




Movies and TV shows

Mystery Road, City Homicide, Water Rats, Jack Irish: Bad Debts, Jack Irish: Black Tide


Similar People

Ivan Sen, Jeffrey Walker, Lisa Serma, Warwick Thornton, Deborah Mailman
Exclusive aaron pedersen on mystery road
Aaron Pedersen (born 24 November 1970) is an Australian television and film actor of Arrente/Arabana Australian Aboriginal descent. He is known for his various film and television roles including: Detective Jay Swan in Mystery Road and the sequel Goldstone, Detective Senior Constable Duncan Freeman in City Homicide, Detective Senior Constable Michael Reilly in Water Rats, Solicitor Drew Ellis in The Circuit and Cam Delray in the Jack Irish series.
Contents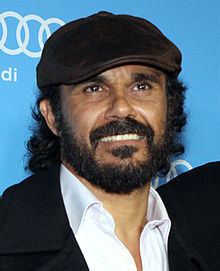 APSA 2013 Black Carpet - Aaron Pedersen - Nominee Best Actor - "Mystery Road"
Early life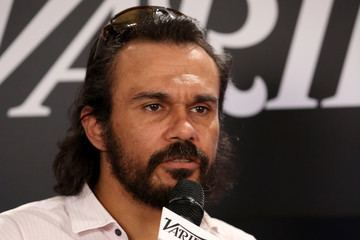 Prior to his acting career, Aaron Pedersen worked as a journalist with ABC2 at Elsternwick studios in Melbourne.
Career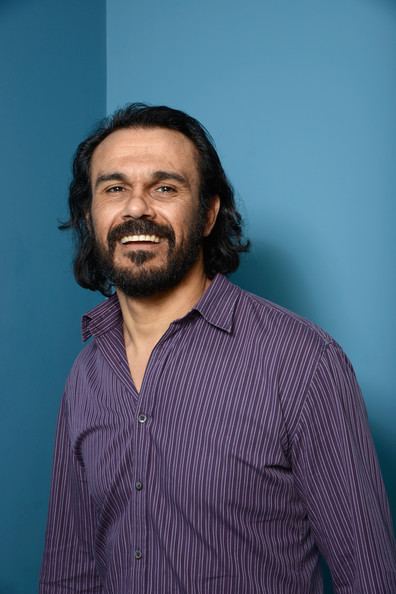 His acting career began in 1994 when he starred in the mini-series Heartland and was voted Bachelor of the Year by Cleo magazine. He came to notice in 1995 where he was co-host of Gladiators Australia, an Australian game show.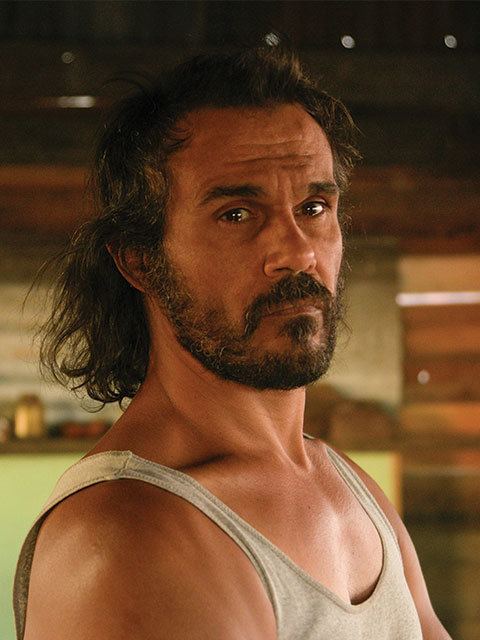 Pedersen's first major acting role was for Wildside in 1997. In 1999, he played Michael Reilly in Water Rats, for two seasons. Other dramatic roles he has been in have included MDA (in 2002) and in The Secret Life of Us (2005).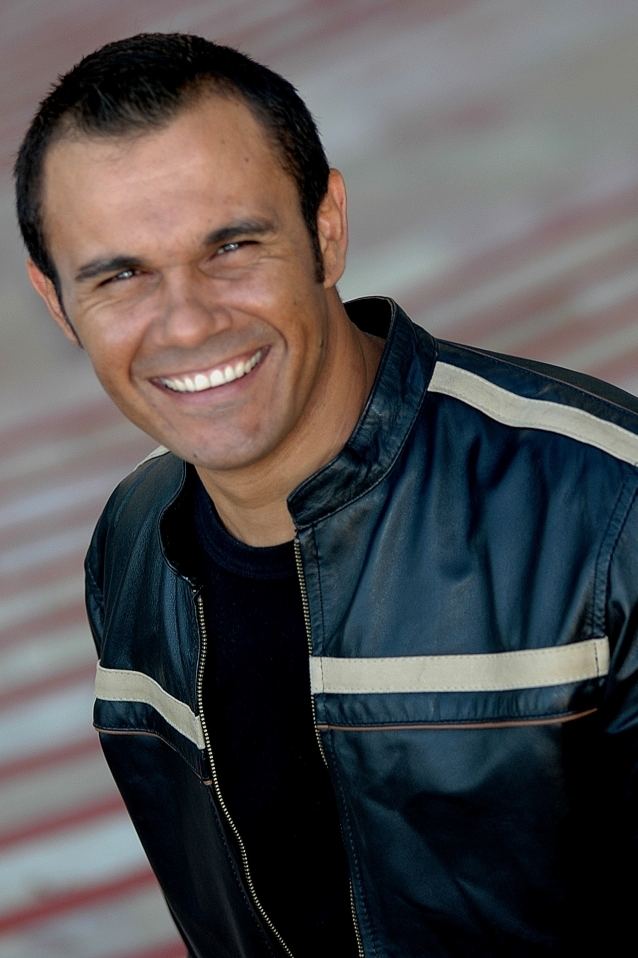 Since 2007, he had the leading role in SBS's drama series, The Circuit and also in 2007, began appearing in Channel Seven's drama, City Homicide (which ended in 2011).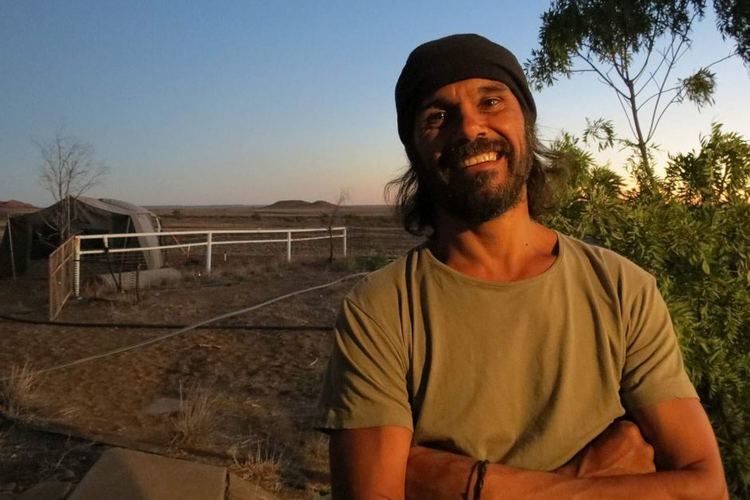 He appeared as Cam in ABC Television's Jack Irish in 2012.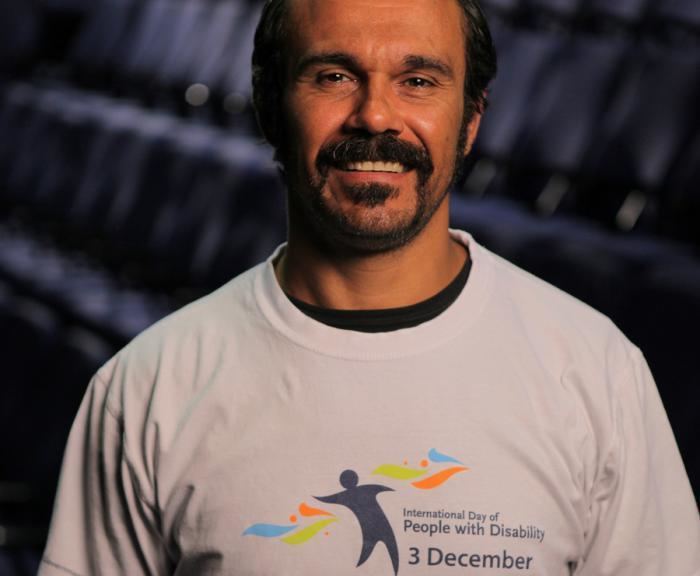 Pedersen will play Frank Gibbs, an indigenous war veteran in Season 5 of A Place to Call Home (TV series).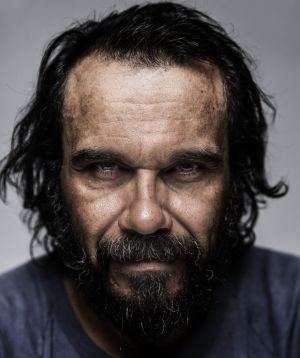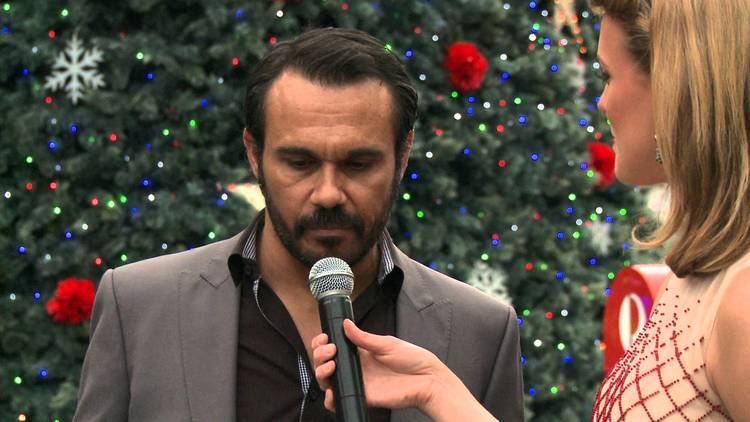 Filmography
Actor
2024
High Country (TV Series) (filming)
- Episode #1.8 (2024)
- Episode #1.7 (2024)
- Episode #1.6 (2024)
- Episode #1.5 (2024)
- Episode #1.4 (2024)
- Episode #1.3 (2024)
- Episode #1.2 (2024)
- Episode #1.1 (2024)
-
Andamooka (post-production)
as
Publican VO
-
The Red (post-production)
-
Backburning (Short)
as
Narrator
2023
Barfuß durch Australien (TV Movie)
as
Kalti Rogers
2021
Back to the Outback
as
Clive the Dung Beetle (voice)
2016
Jack Irish (TV Series)
as
Cam Delray
2018
Mystery Road (TV Series)
as
Jay Swan
- What You Do Now (2020) - Jay Swan
- To Live with the Living (2020) - Jay Swan
- Broken (2020) - Jay Swan
- Artefacts (2020) - Jay Swan
- The Flare (2020) - Jay Swan
- The Road (2020) - Jay Swan
- The Truth (2018) - Jay Swan
- The Waterhole (2018) - Jay Swan
- Silence (2018) - Jay Swan
- Chasing Ghosts (2018) - Jay Swan
- Blood Ties (2018) - Jay Swan
- Gone (2018) - Jay Swan
2020
The Gloaming (TV Series)
as
Lewis Grimshaw
- The Night of the Mothers (2020) - Lewis Grimshaw
- The Mark of the Witch (2020) - Lewis Grimshaw
- Heathen Dogs (2020) - Lewis Grimshaw
- Beyond the Veil (2020) - Lewis Grimshaw
- Black Winged Angels (2020) - Lewis Grimshaw
- The Casting of the Bones (2020) - Lewis Grimshaw
- Hell's Black Grammar (2020) - Lewis Grimshaw
- The Dying of the Light (2020) - Lewis Grimshaw
2019
Total Control (TV Series)
as
Tom Campbell Jnr
- Episode #1.5 (2019) - Tom Campbell Jnr
- Episode #1.4 (2019) - Tom Campbell Jnr
- Episode #1.3 (2019) - Tom Campbell Jnr
- Episode #1.2 (2019) - Tom Campbell Jnr
2019
Out Of Range (Short)
as
Max
2017
A Place to Call Home (TV Series)
as
Frank Gibbs
- Reaching Home (2018) - Frank Gibbs
- In Memoriam (2017) - Frank Gibbs
- Death Comes as an End (2017) - Frank Gibbs
- All That Lies Ahead (2017) - Frank Gibbs
- Cloud Break (2017) - Frank Gibbs
- The Anatomy of His Passing (2017) - Frank Gibbs
- Demons of the Dark (2017) - Frank Gibbs
- Do Not Go Gently (2017) - Frank Gibbs
- The Edge of Reason (2017) - Frank Gibbs
- All That Glitters (2017) - Frank Gibbs
- Fallout (2017) - Frank Gibbs
- Own Worst Enemy (2017) - Frank Gibbs
2017
Blue Murder: Killer Cop (TV Mini Series)
as
Joe Kensell
- Part Two (2017) - Joe Kensell
- Part One (2017) - Joe Kensell
2016
Killing Ground
as
Scotty 'German' Shepard
2016
Goldstone
as
Detective Jay Swan
2016
Under Skin in Blood (Short)
as
Henry
2015
The Fear of Darkness
as
Dr. Nicholas Trengrove
2014
It's a Date (TV Series)
as
Matt
- Should You Re-connect with an Old Flame? (2014) - Matt
2014
The Code (TV Series)
as
Tim Simons
- Episode #1.6 (2014) - Tim Simons
- Episode #1.5 (2014) - Tim Simons
- Episode #1.4 (2014) - Tim Simons
- Episode #1.3 (2014) - Tim Simons
- Episode #1.2 (2014) - Tim Simons
- Episode #1.1 (2014) - Tim Simons
2014
Jack Irish: Dead Point (TV Movie)
as
Cam Delray
2013
Mystery Road
as
Detective Jay Swan
2012
Jack Irish: Bad Debts (TV Movie)
as
Cam Delray
2012
Jack Irish: Black Tide (TV Movie)
as
Cam Delroy
2007
City Homicide (TV Series)
as
Duncan Freeman
- No Greater Honour: Ghosts (2011) - Duncan Freeman
- No Greater Honour: Last Man Standing (2011) - Duncan Freeman
- No Greater Honour: Tangled Web (2011) - Duncan Freeman
- No Greater Honour: If It Bleeds, It Leads (2011) - Duncan Freeman
- No Greater Honour: Go Down Swinging (2011) - Duncan Freeman
- No Greater Honour: Reward Day (2011) - Duncan Freeman
- Secret Love (2011) - Duncan Freeman
- The Business of Fear (2011) - Duncan Freeman
- Empowerment (2010) - Duncan Freeman
- The Price of Love (2010) - Duncan Freeman
- Atonement (2010) - Duncan Freeman
- Ties That Bind (2010) - Duncan Freeman
- Killer Moves (2010) - Duncan Freeman
- Gut Instinct (2010) - Duncan Freeman
- Undercover (2010) - Duncan Freeman
- Reunion (2010) - Duncan Freeman
- Twilight Zone (2010) - Duncan Freeman
- Once Bitten (2010) - Duncan Freeman
- Tomato Can (2010) - Duncan Freeman
- Pirates (2010) - Duncan Freeman
- Just Desserts (2010) - Duncan Freeman
- The Hit (2010) - Duncan Freeman
- In Harm's Way (2010) - Duncan Freeman
- No Smoke (2010) - Duncan Freeman
- Last Seen (2010) - Duncan Freeman
- Ratters (2010) - Duncan Freeman
- Protection (2010) - Duncan Freeman
- Flight Risk (2010) - Duncan Freeman
- Good Cop, Bad Cop (2010) - Duncan Freeman
- Aussie! Aussie! Aussie! (2010) - Duncan Freeman
- Whistleblower (2009) - Duncan Freeman
- In Wolf's Clothing (2009) - Duncan Freeman
- Big Bang Theory (2009) - Duncan Freeman
- Dead Weight (2009) - Duncan Freeman
- Mission Statement (2009) - Duncan Freeman
- Smokescreen (2009) - Duncan Freeman
- Baker's Dozen (2009) - Duncan Freeman
- Hot House (2009) - Duncan Freeman
- Blood Trail (2009) - Duncan Freeman
- Diggers (2009) - Duncan Freeman
- Time of Your Life (2009) - Duncan Freeman
- Little Big Man (2009) - Duncan Freeman
- The Confession (2009) - Duncan Freeman (credit only)
- Thai Take Away (2009) - Duncan Freeman (credit only)
- The First Stone (2009) - Duncan Freeman (credit only)
- Chop Shop (2009) - Duncan Freeman
- The Money Shot (2009) - Duncan Freeman
- Meet and Greet (2009) - Duncan Freeman
- Life and Death (2009) - Duncan Freeman (credit only)
- Rage (2009) - Duncan Freeman (credit only)
- The Cutting Edge (2009) - Duncan Freeman (credit only)
- House of Horrors (2009) - Duncan Freeman
- A Green Light (2009) - Duncan Freeman
- The Forgotten (2009) - Duncan Freeman
- Stolen Sweets (2009) - Duncan Freeman
- Junkie (2009) - Duncan Freeman
- Jane Doe (2008) - Duncan Freeman
- Jury Duty (2008) - Duncan Freeman
- Spoils of War (2008) - Duncan Freeman
- Oh Lucky Man (2008) - Duncan Freeman
- Examination Day (2008) - Duncan Freeman
- Never to Be Released (2008) - Duncan Freeman
- Life After Death (2008) - Duncan Freeman
- Golden (2008) - Duncan Freeman
- Reward (2008) - Duncan Freeman
- Guilty as Charged (2008) - Duncan Freeman
- Taniwha (2008) - Duncan Freeman
- In House (2008) - Duncan Freeman
- Somersaulting Dogs (2008) - Duncan Freeman
- Thicker Than Water (2008) - Duncan Freeman
- Raising the Dead (2007) - Duncan Freeman
- Rostered Day Off (2007) - Duncan Freeman
- Cut and Dried (2007) - Duncan Freeman
- Serious Men (2007) - Duncan Freeman
- The Promised Land (2007) - Duncan Freeman
- Family Planning (2007) - Duncan Freeman
- Victims of Crime (2007) - Duncan Freeman
- Baby Love (2007) - Duncan Freeman
- Envelope Day (2007) - Duncan Freeman
- The Ripe Fruits in the Garden (2007) - Duncan Freeman
- The Return (2007) - Duncan Freeman
- Lie Down with Dogs (2007) - Duncan Freeman
- In the Hands of Giants: Part 2 (2007) - Duncan Freeman
- In the Hands of Giants: Part 1 (2007) - Duncan Freeman
2007
The Circuit (TV Series)
as
Drew Ellis
- Swings and Roundabouts (2010) - Drew Ellis
- Of Mice and Men (2009) - Drew Ellis
- The Devil You Know (2009) - Drew Ellis
- The Fallout (2009) - Drew Ellis
- Reading the Signs (2009) - Drew Ellis
- Sorry Business (2009) - Drew Ellis
- Home Is Where the Past Is (2007) - Drew Ellis
- You Always Hurt the Ones You Love (2007) - Drew Ellis
- Stairway to the Moon (2007) - Drew Ellis
- Deeper Water (2007) - Drew Ellis
- In Country (2007) - Drew Ellis
- It's a Long Way Home (2007) - Drew Ellis
2008
Double Trouble (TV Series)
as
Kelton
- Sand and Surf (2008) - Kelton
- Going Home (2008) - Kelton
- Double Dancing (2008) - Kelton
- The Audition (2008) - Kelton
- Two Dollars (2008) - Kelton
- Alien Alert (2008) - Kelton
- Lost in the Desert (2008) - Kelton
- Mean Girls (2008) - Kelton (credit only)
- The Water Hole (2008) - Kelton
- Bush Tucker (2008) - Kelton (credit only)
- Best Laid Plans (2008) - Kelton
- The First Test (2008) - Kelton
- The Twins (2008) - Kelton
2007
East West 101 (TV Series)
as
Adam King
- Death at the Station (2007) - Adam King
2007
Too Late (TV Short)
as
Ben
2006
BlackJack: Dead Memory (TV Movie)
as
Greg
2005
The Secret Life of Us (TV Series)
as
Corey Mailins
- Glimpses of Perfection (2005) - Corey Mailins
- Dead Man Walking (2005) - Corey Mailins
- The Character Question (2005) - Corey Mailins
- The Treadmill (2005) - Corey Mailins
- Spitting the Dummy (2005) - Corey Mailins
- The Big Leap (2005) - Corey Mailins
- Insecurity Blanket (2005) - Corey Mailins
- When the Bell Rings (2005) - Corey Mailins
- Facing It (2005) - Corey Mailins
2005
A Very Barry Christmas (TV Movie)
as
Warrun (voice)
2004
Floodhouse (uncredited)
2002
MDA (TV Series)
as
Dr. Tony McKinnon
- Eternity (2003) - Dr. Tony McKinnon
- Divine Intervention (2002) - Dr. Tony McKinnon
- Line Ball (2002) - Dr. Tony McKinnon
- Scylla and Charybdis (2002) - Dr. Tony McKinnon
- Win, Win, Lose, Lose (2002) - Dr. Tony McKinnon
- Flight or Fight (2002) - Dr. Tony McKinnon
- Eye of the Beholder (2002) - Dr. Tony McKinnon
- Rites of Passage (2002) - Dr. Tony McKinnon
- Love You to Death (2002) - Dr. Tony McKinnon
- The Hippocratic Oath (2002) - Dr. Tony McKinnon
- Human Error (2002) - Dr. Tony McKinnon
- Minder Games (2002) - Dr. Tony McKinnon
- Break It Gently (2002) - Dr. Tony McKinnon
- Quid Pro Quo (2002) - Dr. Tony McKinnon
- One Small Step (2002) - Dr. Tony McKinnon
- Bowels, Bosch and the Whole Damn Thing (2002) - Dr. Tony McKinnon
- When It Rains, It Pours (2002) - Dr. Tony McKinnon
- Damned If You Do/Damned If- (2002) - Dr. Tony McKinnon
- Venus Envy (2002) - Dr. Tony McKinnon
- The Certainty (2002) - Dr. Tony McKinnon
- Overexposure (2002) - Dr. Tony McKinnon
- Fire and Rain (2002) - Dr. Tony McKinnon
- Damage Control (2002) - Dr. Tony McKinnon
2003
Grass Roots (TV Series)
as
Joe Ventimiglia
- Investigation (2003) - Joe Ventimiglia
- Garbage (2003) - Joe Ventimiglia
1999
Water Rats (TV Series)
as
Detective Senior Constable Michael Reilly
- Cats and Pigeons (2001) - Detective Senior Constable Michael Reilly
- And the Winner Is- (2001) - Detective Senior Constable Michael Reilly
- The Removalist (2001) - Detective Senior Constable Michael Reilly
- Bureaucracy Rules, OK? (2001) - Detective Senior Constable Michael Reilly
- The Long Run (2001) - Detective Senior Constable Michael Reilly
- Jackpot (2001) - Detective Senior Constable Michael Reilly
- Family Matters (2001) - Detective Senior Constable Michael Reilly
- Red Ice (2001) - Detective Senior Constable Michael Reilly
- Robbo's Ghost (2001) - Detective Senior Constable Michael Reilly
- Bitter Legacy (2001) - Detective Senior Constable Michael Reilly
- The Marrying Kind (2001) - Detective Senior Constable Michael Reilly
- The Devil You Know (2001) - Detective Senior Constable Michael Reilly
- Strike Out (2001) - Detective Senior Constable Michael Reilly
- True Blue (2001) - Detective Senior Constable Michael Reilly
- Line of Duty (2001) - Detective Senior Constable Michael Reilly
- Broken English (2001) - Detective Senior Constable Michael Reilly
- The Player (2001) - Detective Senior Constable Michael Reilly
- The Thin Edge (2001) - Detective Senior Constable Michael Reilly
- The Hungry Bear Blues (2001) - Detective Senior Constable Michael Reilly
- Mates Rates (2001) - Detective Senior Constable Michael Reilly
- Odds On (2001) - Detective Senior Constable Michael Reilly
- Another Man's Poison (2001) - Detective Senior Constable Michael Reilly
- Shadow Man (2001) - Detective Senior Constable Michael Reilly
- High Roller (2001) - Detective Senior Constable Michael Reilly
- It Happened One Night (2001) - Detective Senior Constable Michael Reilly
- True Believer (2000) - Detective Senior Constable Michael Reilly
- Family Values (2000) - Detective Senior Constable Michael Reilly
- Bye Bye Charlie (2000) - Detective Senior Constable Michael Reilly
- Tribes (2000) - Detective Senior Constable Michael Reilly
- Vigilante (2000) - Detective Senior Constable Michael Reilly
- Remember This (2000) - Detective Senior Constable Michael Reilly
- We Could Be Heroes (2000) - Detective Senior Constable Michael Reilly
- With a Vengeance (2000) - Detective Senior Constable Michael Reilly
- Silent Running (2000) - Detective Senior Constable Michael Reilly
- Final Chapter (2000) - Detective Senior Constable Michael Reilly
- Loose Ends (2000) - Detective Senior Constable Michael Reilly
- Family Ties (2000) - Detective Senior Constable Michael Reilly
- In the Blood (2000) - Detective Senior Constable Michael Reilly
- Reunion (2000) - Detective Senior Constable Michael Reilly
- Tangled Web (2000) - Detective Senior Constable Michael Reilly
- Mozzie (2000) - Detective Senior Constable Michael Reilly
- One Good Turn (2000) - Detective Senior Constable Michael Reilly
- Low Blows (2000) - Detective Senior Constable Michael Reilly
- Heavy Metal (2000) - Detective Senior Constable Michael Reilly
- Lazarus (2000) - Detective Senior Constable Michael Reilly
- Two of a Kind (2000) - Detective Senior Constable Michael Reilly
- Mummy Dearest (2000) - Detective Senior Constable Michael Reilly
- Pinchgut (2000) - Detective Senior Constable Michael Reilly
- Jump in the Mouth (2000) - Detective Senior Constable Michael Reilly
- Saltimbocca (2000) - Detective Senior Constable Michael Reilly
- The Trouble with Gary (2000) - Detective Senior Constable Michael Reilly
- Chinese Checkers (2000) - Detective Senior Constable Michael Reilly
- Able to Leap Tall Buildings (2000) - Detective Senior Constable Michael Reilly
- Play It Again (2000) - Detective Senior Constable Michael Reilly
- A Split Second (2000) - Detective Senior Constable Michael Reilly
- Got a Light? (2000) - Detective Senior Constable Michael Reilly
- Charlie's Pride (2000) - Detective Senior Constable Michael Reilly
- Pay the Piper (2000) - Detective Senior Constable Michael Reilly
- Obsession (2000) - Detective Senior Constable Michael Reilly
- A Day to Remember (Break Your Heart) (2000) - Detective Senior Constable Michael Reilly
- New Kids on the Block (1999) - Detective Senior Constable Michael Reilly
- Mr. Medium (1999) - Detective Senior Constable Michael Reilly
- Friend or Foe (1999) - Detective Senior Constable Michael Reilly
- Helter Skelter (1999) - Detective Senior Constable Michael Reilly
- For Love or Money (1999) - Detective Senior Constable Michael Reilly
- Kaddish (1999) - Detective Senior Constable Michael Reilly
- A Day at the Office (1999) - Detective Senior Constable Michael Reilly
- Shark Bait (1999) - Detective Senior Constable Michael Reilly
- Force of Habit (1999) - Detective Senior Constable Michael Reilly
- Dangerous Encounters (1999) - Detective Senior Constable Michael Reilly
- Free as a Bird (1999) - Detective Senior Constable Michael Reilly
- Can't Buy Me Love (1999) - Detective Senior Constable Michael Reilly
- Red Light (1999) - Detective Senior Constable Michael Reilly
- Green Light (1999) - Detective Senior Constable Michael Reilly
- The Drill (1999) - Detective Senior Constable Michael Reilly
- I'm Home (1999) - Detective Senior Constable Michael Reilly
- Mother Love (1999) - Detective Senior Constable Michael Reilly
- Unauthorised Entry (1999) - Detective Senior Constable Michael Reilly
- Quad Squad (1999) - Detective Senior Constable Michael Reilly
- Dial C for Cop (1999) - Detective Senior Constable Michael Reilly
- Blood Relations (1999) - Detective Senior Constable Michael Reilly
- Good Times and Adventures (1999) - Detective Senior Constable Michael Reilly
- Fish Out of the Water (1999) - Detective Senior Constable Michael Reilly
- Goes with the Territory (1999) - Detective Senior Constable Michael Reilly
- Tomorrow Never Comes (1999) - Detective Senior Constable Michael Reilly
- End Game (1999) - Detective Senior Constable Michael Reilly
1997
Wildside (TV Series)
as
Vince Cellini
- Miniseries #1.4 (1997) - Vince Cellini
- Miniseries #1.3 (1997) - Vince Cellini
- Miniseries #1.2 (1997) - Vince Cellini
- Miniseries #1.1 (1997) - Vince Cellini
1998
Crocadoo II (TV Series)
as
Billy (1998) (voice)
1996
The Territorians (TV Movie)
as
Tom Daly
1996
Dead Heart
as
Tony / Kate's lover
1994
Heartland (TV Mini Series)
as
Clarrie Carmichael
- Episode #1.13 (1994) - Clarrie Carmichael
- Episode #1.12 (1994) - Clarrie Carmichael
- Episode #1.9 (1994) - Clarrie Carmichael
- Episode #1.5 (1994) - Clarrie Carmichael
- Episode #1.4 (1994) - Clarrie Carmichael
- Episode #1.3 (1994) - Clarrie Carmichael
1993
Crocadoo (TV Series)
as
Billy
Producer
-
Andamooka (producer) (post-production)
2021
Back to Nature (TV Series documentary) (executive producer - 8 episodes)
- Red Earth Heart (2021) - (executive producer)
- The Deep River (2021) - (executive producer)
- Rainforest & Rock (2021) - (executive producer)
- The Fires of Larapuna (2021) - (executive producer)
- Timeless Macedon (2021) - (executive producer)
- Giant's Country (2021) - (executive producer)
- The High Country (2021) - (executive producer)
- The Green Cauldron (2021) - (executive producer)
2013
Mystery Road (associate producer)
2005
Big Brother Uncut (TV Series) (producer - 74 episodes)
- BB06: Final Sunday Eviction (2006) - (producer)
- BB06: Surprise Eviction (2006) - (producer)
- BB06: Nomination 13 (2006) - (producer)
- BB06 Eviction 12: Double Eviction (2006) - (producer)
- BB06: Nomination 12 (2006) - (producer)
- BB06: Eviction 11 (2006) - (producer)
- BB06: Nomination 11 (2006) - (producer)
- BB06: Eviction 10 (2006) - (producer)
- BB06: Nomination 10 (2006) - (producer)
- BB06: Eviction 9 (2006) - (producer)
- BB06: Nomination 9 (2006) - (producer)
- BB06: Eviction 8 (2006) - (producer)
- BB06: Nomination 8 (2006) - (producer)
- BB06: Adults Only 7 (2006) - (producer)
- BB06: Eviction 7 (2006) - (producer)
- BB06: Nomination 7 (2006) - (producer)
- BB06: Adults Only 6 (2006) - (producer)
- BB06: Eviction 6 (2006) - (producer)
- BB06: Nomination 6 (2006) - (producer)
- BB06: Adults Only 5 (2006) - (producer)
- BB06 Eviction 5: Double Eviction (2006) - (producer)
- BB06: Nomination 5 (2006) - (producer)
- BB06: Adults Only 4 (2006) - (producer)
- Truth, Lies, Eviction (2006) - (producer)
- BB06: Nomination 4 (2006) - (producer)
- BB06: Adults Only 3 (2006) - (producer)
- BB06: Eviction 3 (2006) - (producer)
- BB06: Adults Only 2 (2006) - (producer)
- BB06: Nomination 3 (2006) - (producer)
- BB06: Eviction 2 (2006) - (producer)
- BB06: Nomination 2 (2006) - (producer)
- Adults Only 1 (2006) - (producer)
- BB06 Eviction 1: Double Eviction (2006) - (producer)
- Unforgettable (2006) - (producer - uncredited)
- BB06: Nomination 1 (2006) - (producer)
- Surprise Eviction (2006) - (producer - uncredited)
- BB05: Final Sunday Eviction (2005) - (producer)
- The Final Countdown (2005) - (producer)
- BB05: Eviction 12 (2005) - (producer)
- BB05: Uncut 12 (2005) - (producer)
- BB05: Nomination 12 (2005) - (producer)
- BB05: Eviction 11 (2005) - (producer)
- BB05: Uncut 11 (2005) - (producer)
- BB05: Nomination 11 (2005) - (producer)
- BB05: Eviction 10 (2005) - (producer)
- Surprise Twin Eviction (2005) - (producer)
- BB05: Uncut 10 (2005) - (producer)
- BB05: Nomination 10 (2005) - (producer)
- BB05: Eviction 9 (2005) - (producer)
- BB05: Uncut 9 (2005) - (producer)
- BB05: Nomination 9 (2005) - (producer)
- BB05: Eviction 8 (2005) - (producer)
- BB05: Intruder Eviction (2005) - (producer)
- BB05: Uncut 8 (2005) - (producer)
- BB05: Nomination 8 (2005) - (producer)
- BB05: Eviction 7 (2005) - (producer)
- BB05: Uncut 7 (2005) - (producer)
- BB05: Nomination 7 (2005) - (producer)
- BB05: Eviction 6 (2005) - (producer)
- BB05: Uncut 6 (2005) - (producer)
- BB05: Nomination 6 (2005) - (producer)
- BB05: Eviction 5 (2005) - (producer)
- BB05: Uncut 5 (2005) - (producer)
- BB05: Nomination 5 (2005) - (producer)
- BB05: Eviction 4 (2005) - (producer)
- BB05: Uncut 4 (2005) - (producer)
- BB05: Nomination 4 (2005) - (producer)
- BB05: Eviction 3 (2005) - (producer)
- BB05: Uncut 3 (2005) - (producer)
- BB05: Nomination 3 (2005) - (producer)
- BB05: Eviction 2 (2005) - (producer)
- BB05: Nomination 2 (2005) - (producer)
- BB05: Eviction 1 (2005) - (producer - uncredited)
- BB05: Uncut 1 (2005) - (producer)
2005
Big Brother (TV Series) (producer - 1 episode)
- Lies Exposed (2005) - (producer)
2001
The Best of Big Brother (Video) (producer)
Miscellaneous
2003
Big Brother (TV Series) (general manager - 4 episodes)
- Daily Show: Day 39 (2003) - (general manager: BB Interactive)
- Daily Show: Day 32 (2003) - (general manager: BB Interactive)
- Daily Show: Day 18 (2003) - (general manager: BB Interactive)
- Daily Show: Day 11 (2003) - (general manager: BB Interactive)
Director
2010
The Circuit (TV Series) (1 episode)
- Swings and Roundabouts (2010)
Writer
1999
Wildside (TV Series) (story - 1 episode)
- Episode #2.10 (1999) - (story)
Self
2021
Back to Nature (TV Series documentary)
as
Self
- Red Earth Heart (2021) - Self
- The Deep River (2021) - Self
- Rainforest & Rock (2021) - Self
- The Fires of Larapuna (2021) - Self
- Timeless Macedon (2021) - Self
- Giant's Country (2021) - Self
- The High Country (2021) - Self
- The Green Cauldron (2021) - Self
2020
Australia Remastered: Forces of Nature (TV Series documentary)
as
Self - Presenter
2020
Wild Wars (TV Series documentary)
as
Self - Presenter
2020
Wild Oceans (TV Mini Series documentary)
as
Self - Presenter
2020
Wild Australians (TV Series documentary)
as
Self - Presenter
2019
The 61st Annual TV Week Logie Awards (TV Special)
as
Self
2014
I Heart My People (TV Mini Series documentary)
as
Self - Host
2013
Katie Chats (TV Series)
as
Self
- ImagineNative Film & Media Festival Chats (2013) - Self
2012
Who We Are in Sport (TV Movie documentary)
as
Self
2011
Outback Fight Club (TV Series documentary)
as
Narrator
2010
52 Annual TV Week Logie Awards (TV Special)
as
Self / Drew Ellis
2008
First Australians (TV Mini Series documentary)
as
Performer
- A Fair Deal for a Dark Race (2008) - Performer
2007
In Search of Bony (Documentary)
as
Bony
2006
My Brother Vinnie (Documentary short)
as
Self
2006
Crown Australian Celebrity Poker Challenge (TV Series)
as
Self
2003
The 2003 Australian Film Institute Awards (TV Special)
as
Self - Presenter
1995
Gladiators Greatest Hits (Video)
as
Host
1995
Gladiators (TV Series)
as
Self - Presenter
- Quarter Final 3 (1995) - Self - Presenter
- Quarter Final 2 (1995) - Self - Presenter
- Quarter Final 1 (1995) - Self - Presenter
- Heat 6 (1995) - Self - Presenter
- Heat 5 (1995) - Self - Presenter
- Heat 3 (1995) - Self - Presenter
- Heat 2 (1995) - Self - Presenter
References
Aaron Pedersen Wikipedia
(Text) CC BY-SA