Aan: Men At Work s a 2004 Indian action film directed by Madhur Bhandarkar featuring Akshay Kumar, Sunil Shetty, Shatrughan Sinha and Paresh Rawal in the leading roles, while Jackie Shroff, Raveena Tandon, Lara Dutta and Irrfan Khan played supporting roles. The movie is about the life of a police officer fighting crime constantly.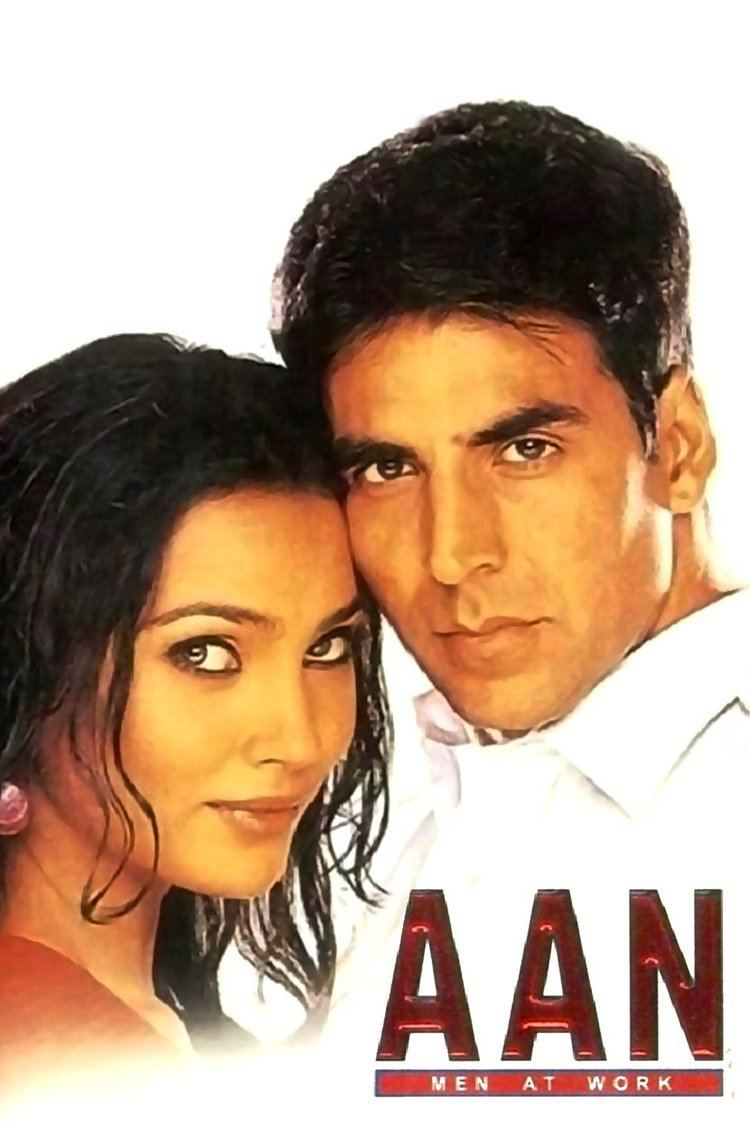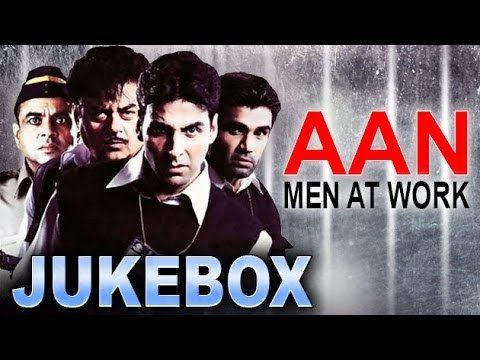 Crime is at its highest peak in Mumbai with it split in three ways. Walia (Jackie Shroff) has one-third, Manik Rao (Manoj Joshi) has one-third and Yusuf Pathan (Irrfan Khan) has a third of the territory. The crime rate rises with more smuggling, trading and illegal activities soaring. Meanwhile, the Detection Unit cops of the Mumbai Crime Branch work constantly to stop this.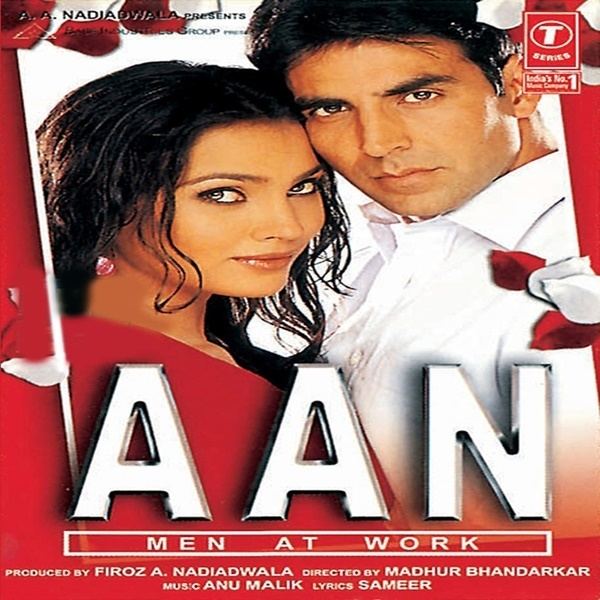 Inspector Vikram Singh (Shatrughan Sinha) is a disgrace to the police force and tends to handle the easy jobs. Appa Kadam (Sunil Shetty) is an encounter specialist who goes after the henchmen instead of the bosses; he is married to Janki (Preeti Jhangiani) and they have a son. Constable Khaled Ansari (Paresh Rawal) is a happy-go-lucky cop. The three men's and the whole CBI's fate changes with the arrival of their new boss.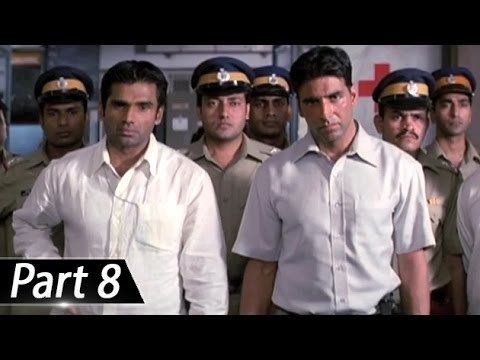 DCP Hari Om Patnaik (Akshay Kumar) arrives and realises that the other cops are not serious and that no one is following the rules and regulations. Hari has a girlfriend, Kiran (Lara Dutta), whom he promises to marry. He is hesitant about his promotion but learns to accept it. He witnesses the way the others treat the henchmen and orders them to be released. But during an encounter the henchmen kill Khaled, making Vikram seek revenge.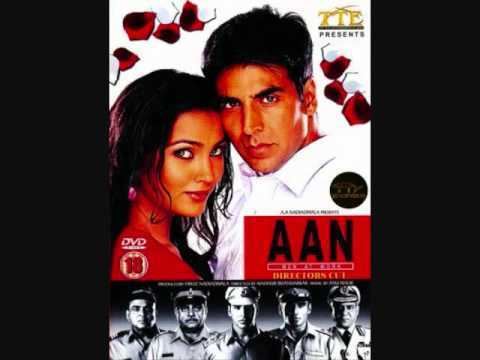 He decides to join Hari and help him clear the city starting with Yusuf Pathan. Appa joins them and they soon plan to take on Walia and his gang. During the climax Appa dies in a trap set by a corrupt officer Kelkar (Ajinkya Dev). Vikram and Hari manage to capture Walia, Manik and Roshni for their crimes, and Mumbai is crime-free.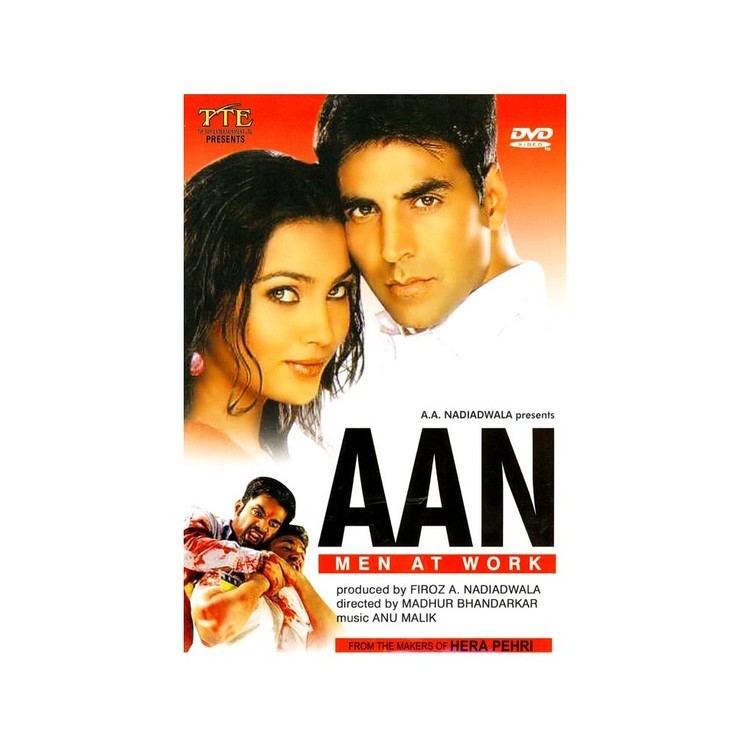 Akshay Kumar ... Hari Om Patnaik
Sunil Shetty ... Appa Kadam Naik
Shatrughan Sinha ... Vikram Singh
Paresh Rawal ... Karim Khaled
Jackie Shroff ... Gautam Walia
Raveena Tandon ... Roshni
Lara Dutta ... Kiran
Preeti Jhangiani ... Janki
Om Puri ... Khurana
Irrfan Khan ... Yousuf Pathan
Ravi Kishan ... Raghu Shetty
Rajpal Yadav ... Apte
Manoj Joshi ... Manik Rao
Rahul Dev ... Yeda Pathan
Milind Gunaji ... Ajit Pradhan
Ajinkya Deo ... Kelkar
Gauhar Khan ... Special Appearance in song "Nasha"
Xing Yu... Goon of Raghu shetty
Vijay Raj
"Dil Se Dilbar" - Kumar Sanu, Anuradha Paudwal
"Hamare Baad" - Shabbir Kumar, Udit Narayan, Ujwala, Sarika Kapoor
"Jab Tak Rahega" - Abhijeet, Anuradha Paudwal
"Hum Aapse" - Sonu Nigam, Alka Yagnik
"Koi Pyar Na Kare" - Shreya Ghoshal, Sonu Nigam
"Jugnu Ki Payal" - Zubeen Garg, Shaswati
"Nasha Nasha" - Sunidhi Chauhan
"Koi Pyar Na Kare" - Sonu Nigam
The role of Vikram Singh which is portrayed by Shatrughan Sinha was actually offered to Amitabh Bacchan who refused because of date problems as he was shooting for the film Khakee at same time.
Akshay Kumar's character's name is Hari Om Patnaik which is from his real given name (Rajiv Hari Om Bhatia).
The role of Sunil Shetty is based on a real-life Mumbai Police sub-inspector, Daya Nayak. Nayak is an encounter specialist who has wiped out more than 80 criminals.
Akshay Kumar and Raveena Tandon casts together after 6 years.
The movie is loosely based on the Hollywood movie "The Untouchables".