Top speed

570 km/h




Length

37 m




Wingspan

39 m




First flight

2015






Manufacturer

Aviation Industry Corporation of China
The AVIC AG600, also known as TA-600, is a large amphibious flying boat that is being designed and built in China by the Aviation Industry Corporation of China (AVIC).
Contents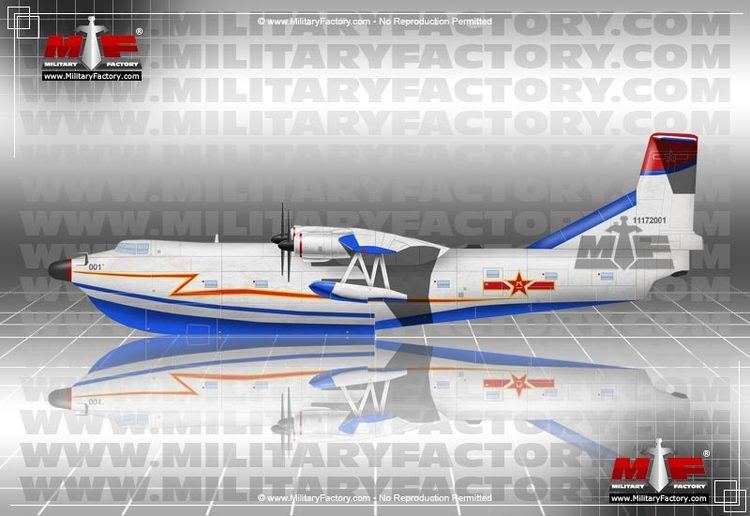 Design and development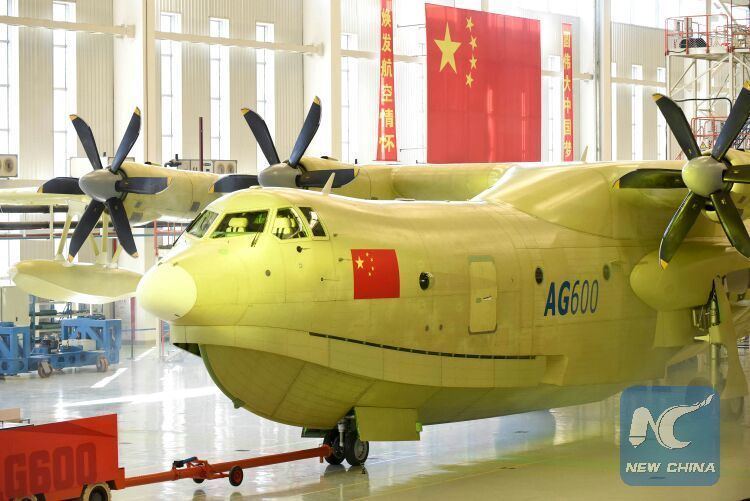 The AG600 is reportedly the largest amphibious aircraft currently being built. CAIGA, which has started work on the prototype AG600, has announced that the aircraft will have a maximum takeoff weight of 53.5 t (53,500 kg; 118,000 lb) and a maximum range of over 5,000 km (3,100 mi). The aircraft will have a wingspan of 38.8 metres (127 ft) and will be powered by four turboprop engines. the first flight was initially forecast for 2015 but was postponed until the first half of 2017. The forward fuselage was completed in 2015. The prototype was rolled out on 23 July 2016 at the Zhuhai AVIC factory.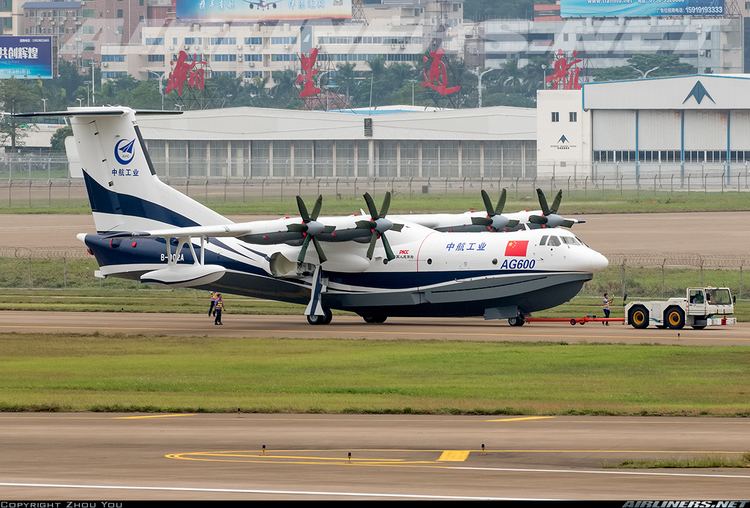 AVIC states that the AG600 will be suitable for aerial firefighting dropping 12 tonnes of water, and search and rescue operations for 50 passengers. Sources also note that the aircraft could also have strategic value in the South China Sea, which has been subject to various territorial disputes. Commentaries in China note that the aircraft was specifically designed to defend China's interests in the South China Sea area.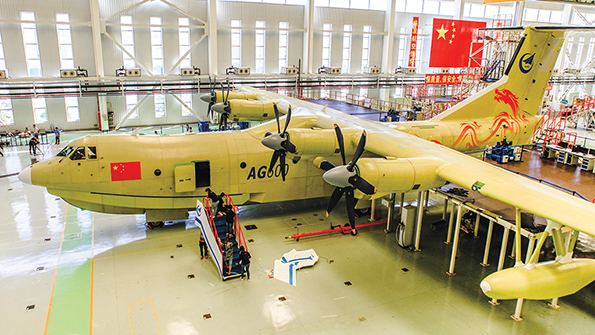 The manufacturer has indicated that they expect export sales of the aircraft and that island countries, including New Zealand and Malaysia have expressed interest.
Specifications (AG600)
Data from AerospaceTechnology.com, Popular Science, Flight Global, Guo and militaryfactory.com, AVIC
General characteristics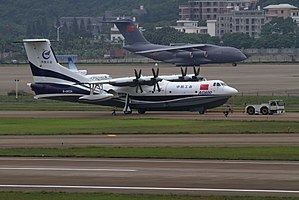 Capacity: 50 passengers
Length: 36.9 m (121 ft 1 in)
Wingspan: 38.8 m (127 ft 4 in)
Height: 12.1 m (39 ft 8 in)
Max takeoff weight: 53,500 kg (117,947 lb)
Powerplant: 4 × WJ-6 turboprops, 3,805 kW (5,103 hp) each
Propellers: 6-bladed constant speed propellers
Performance
Maximum speed: 570 km/h (354 mph; 308 kn)
Range: 5,500 km (3,418 mi; 2,970 nmi)
Service ceiling: 10,500 m (34,449 ft)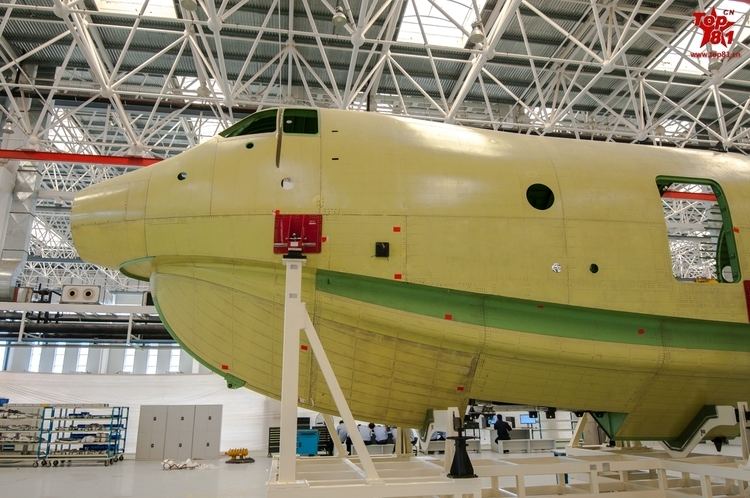 References
AVIC AG600 Wikipedia
(Text) CC BY-SA