Covid-19
926 km/h




11 m




September 30, 2005




7.65 m




Williams FJ33






Israel Aerospace Industries, Aviation Technology Group
The ATG Javelin was an American small high-speed personal jet that was developed by the Aviation Technology Group (ATG) prior to its bankruptcy. Planned for FAA certification under 14 CFR part 23, the Javelin had a design resembling a fighter aircraft, an unusual concept for civilian jets. The Javelin MK-20 derivative, developed in cooperation between ATG and Israel Aerospace Industries, was expected to fill the jet trainer role for various air forces. The first prototype took flight on 30 September 2005.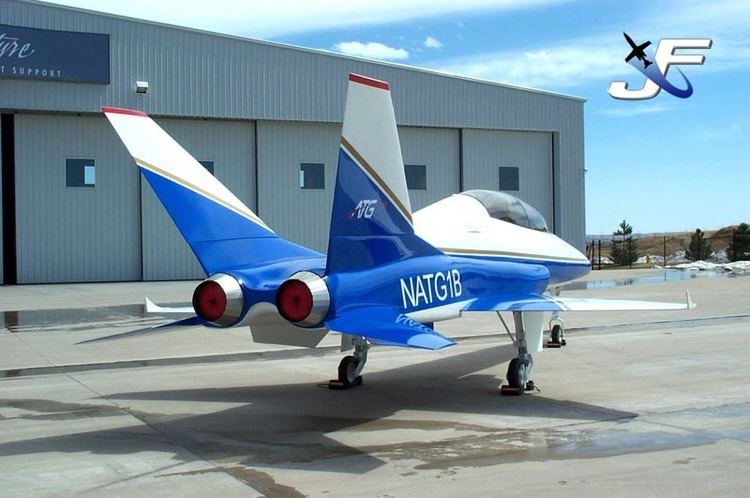 ATG halted all further development on the Javelin in December 2007 after failing to get $200 million to finance further development. The company subsequently declared bankruptcy in 2008, ending the development of the Javelin.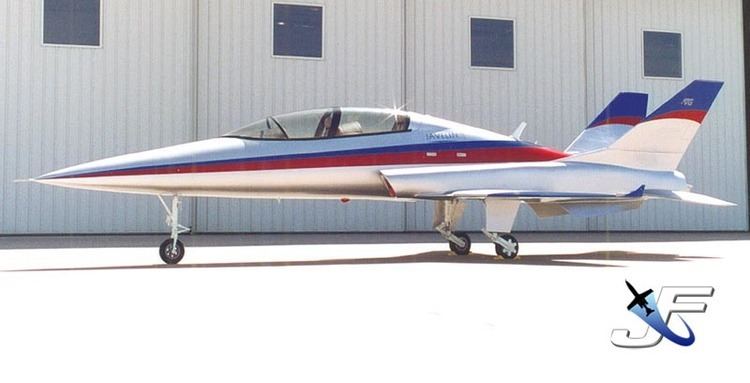 Javelin design rights were bought by Rud Aero, a very small airplane manufacturer. They have partnered with another very small firm, Stavatti Aerospace to offer a variant of the Javelin for the U.S. Air Force's T-X_program.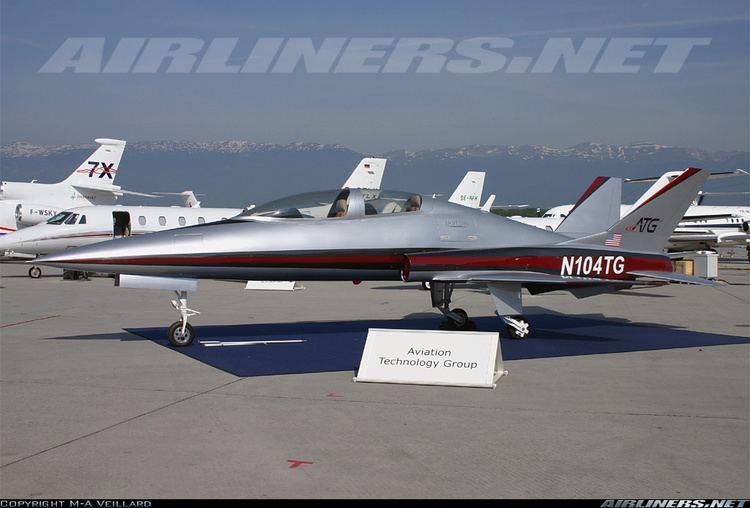 General characteristics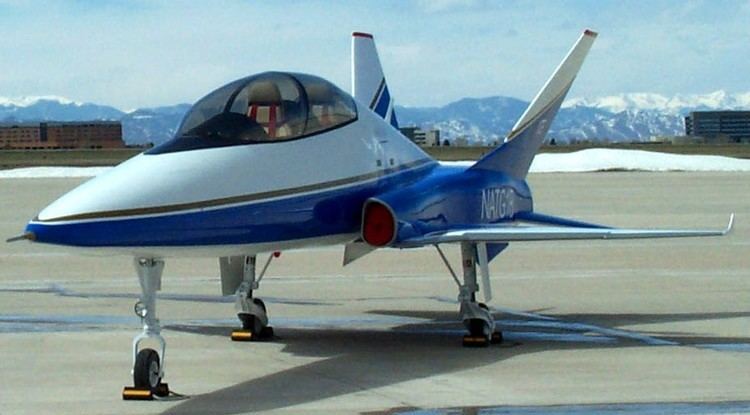 Crew: 2
Capacity: 2
Length: 37 ft 0 in (11.28 m)
Wingspan: 25 ft 1 in (7.65 m)
Height: 10 ft 6 in (3.20 m)
Wing area: 140 ft² (13 m²)
Empty weight: 4,655 lb (2 111 kg)
Max. takeoff weight: 6,900 lb (3 100 kg)
Powerplant: 2 × Williams FJ33-4-19J turbofans, 1,750 lbf (8.0 kN) each
Performance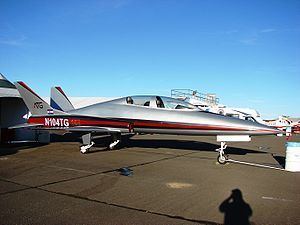 Maximum speed: 500 knots (575 mph, 925 km/h)
Range: 1,000 nm (1,151 mi, 1,852 km)
Service ceiling: 45,000 ft (13 700 m)
Rate of climb: 9,000 ft/min (46 m/s)
Max. wing loading: 46 lb/ft² (220 kg/m²)
Minimum thrust/weight: 0.56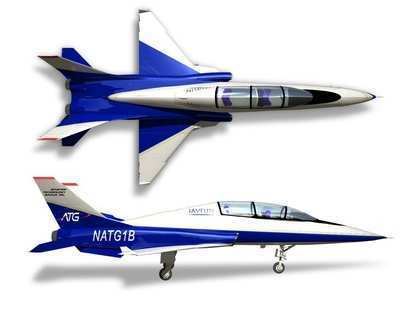 ATG Javelin Wikipedia