Covid-19
Writer




Please Ignore Vera Dietz




Writer




A.S. King




American








10 March 1970 (age 45) Reading, Pennsylvania, US (

1970-03-10

)


Young-adult novels and short fiction




Glory O'Brien's History of the Future Please Ignore Vera Dietz Reality Boy Ask the Passengers Everybody Sees the Ants The Dust of 100 Dogs Monica Never Shuts Up




Los Angeles Times Book Prize 2012, 2011 Michael L. Printz Award Honor




Michael L. Printz Award
Amy Sarig King (born March 10, 1970) is an American writer of short fiction and young adult fiction.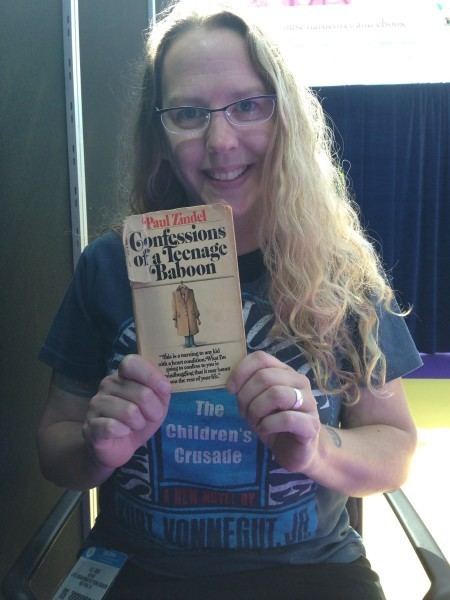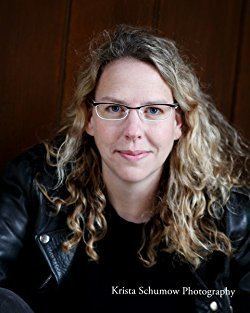 King was born and grew up outside of Reading, Pennsylvania. She recalls that due to a particular seventh grade teacher, she gave up on achieving good grades and instead played basketball and worked.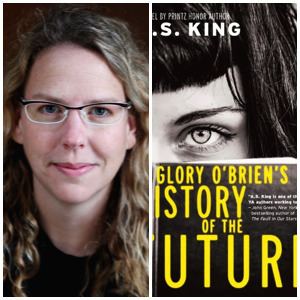 She then moved to Ireland landing in Dublin first for two years, then to Tipperary, Ireland where she and her husband renovated a farm and she worked with adult literacy students. While in Dublin, before she could obtain a work permit, she read a book a day, often classics she thought she would have read if she studied writing, including "a lot of surrealist fiction." She began writing novels while in Dublin. She returned to Pennsylvania in 2004.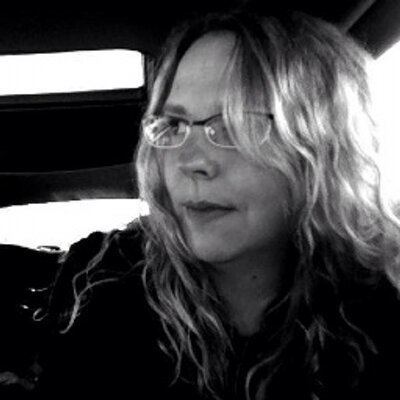 King wrote seven novels, as well as poetry and short stories, before she published her first novel, and collected more than 400 rejection letters. Her first published work was actually poetry to some university journals in the United States. She was unaware of the young adult market and wrote about adult characters, but the stories often started earlier in the characters' lives and she states, "What I was always doing was trying to help teenagers better understand the adults in their lives, and vice versa." King does not plan her novels; she often starts with a character and discovers their personality and their stories as she writes, and then edits heavily. She also often includes magical realism and unconventional structures.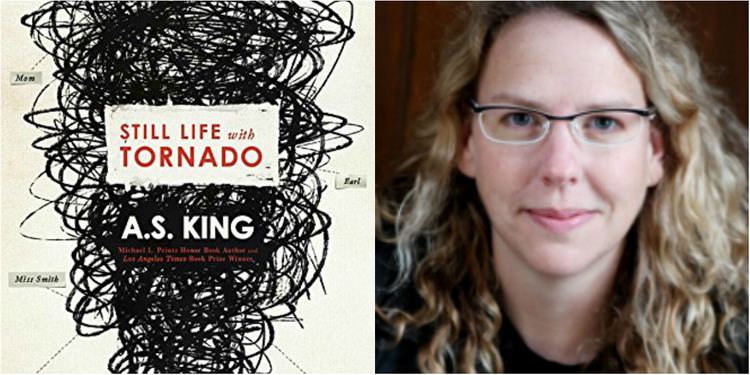 Even with an agent, King faced difficulty publishing because it was hard to categorize her work; it was not until an editor asked for "something weird" that she received a deal and learned about the young adult market. The novel, The Dust of 100 Dogs, was published by the small young adult press Flux in 2009. Since there was already a writer named Amy King, she chose to write with the initials "A.S."; the S stands for her maiden name, Sarig. She found this pen name appropriate as she writes gender-neutral novels and it spelled "asking".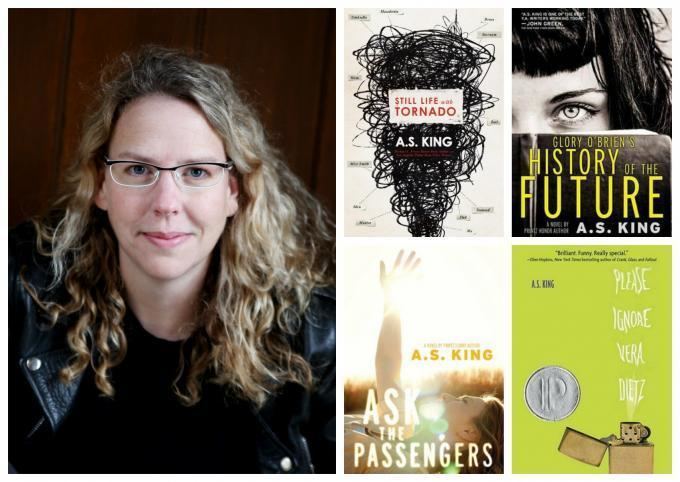 Her second novel, Please Ignore Vera Dietz, was bid on by seven different publishing houses. King chose Knopf because of editor Michelle Frey's "vision" for the novel; other publishing houses wanted to remove the adults in the book. Please Ignore Vera Dietz was a 2011 Michael L. Printz Award Honor Book and an Edgar Allan Poe Award nominee for "Best Young Adult". Her third young-adult novel, Everybody Sees the Ants, was named one of the Top Ten Books for Young Adults in 2012 and was an Andre Norton Award finalist. Her fourth young-adult novel, Ask the Passengers (2012), won the Los Angeles Times Book Prize. It was also a Lambda Literary Award finalist, and a Library Journal Best YA Books for Adults selection. This was followed by Reality Boy in 2013, which was inspired by wondering if some children on reality television that were presented as entertainment were subject to abuse. Her 2014 novel, Glory O'Brien's History of the Future, follows a character who is actually the daughter of the protagonist in an unpublished novel King wrote in 2004, called Why People Take Pictures.
Her short fiction for adults has been published in Washington Square, Contrary, Quality Women's Fiction, Eclectica Magazine, Word Riot, Amarillo Bay, Literary Mama, Underground Voices, The Huffington Post, Lit103.3 and FRiGG. A collection of twelve of her short stories, titled Monica Never Shuts Up, was published in 2012 in ebook format and later in print from Createspace.
Little, Brown has announced that King's seventh novel, I Crawl Through It, is forthcoming in September 2015. This will be King's first surrealist novel, a genre she feels she has been moving toward over her writing career. It has also been announced that she will have two novels coming out in 2016 and 2017 respectively, this time with Dutton Children's Books. She will be working with Andrew Karre, who bought her first published book. Expected to be published in 2017 will also be King's first middle grade novel, Finding Marvin Gardens. It will be published by Arthur A. Levine Books (an imprint of Scholastic) and will be written under the name of Amy Sarig King.
King won the 2011 Michael L. Printz Award Honor for Please Ignore Vera Dietz. Ask the Passengers won the annual Los Angeles Times Book Prize for young-adult literature in 2012. In 2015, she was named the "Outstanding Pennsylvania Author" for that year by the Pennsylvania School Librarians Associations; all of her novels have taken place in the state.
Several of her works have been contenders for book awards or have been named to annual booklists.
2009 Cybils Awards finalist, The Dust of 100 Dogs
2010 ALA Best Books for Young Adults listing, The Dust of 100 Dogs
2010 Junior Library Guild listing, Please Ignore Vera Dietz
2010 Best New American Voices 2010, Short Fiction nomination, "Monica Never Shuts Up"
2011 ALA Best Fiction for Young Adults listing, Please Ignore Vera Dietz
2011 Cybils Awards finalist, Everybody Sees the Ants
2011 Junior Library Guild listing, Everybody Sees the Ants
2011 Michael L. Printz Award honor book, Please Ignore Vera Dietz
2011 Edgar Award finalist, Please Ignore Vera Dietz
2011 Andre Norton Award finalist, Everybody Sees the Ants
2012 ALA Top Ten Best Fiction for Young Adults listing, Everybody Sees the Ants
2012 Junior Library Guild listing, Ask the Passengers
2012 Lambda Literary Award finalist, Ask the Passengers
2012 ALA Rainbow List Top Ten selection, Ask the Passengers
2012 Library Journal Best YA Books for Adults, Ask the Passengers
2012 ALA Best Fiction for Young Adults listing, Everybody Sees the Ants
2012 Publishers Weekly Best Children's Fiction Books of 2013, Ask the Passengers
2012 Kirkus Reviews "Best of 2012" listing, Ask the Passengers
2013 ALA Best Fiction for Young Adults listing, Ask the Passengers
2013 Kirkus Reviews "Best Teen Books of 2013" listing, Reality Boy
2013 Publishers Weekly Best Children's Fiction Books of 2013, Reality Boy
2014 ALA Best Fiction for Young Adults listing, Reality Boy
2014 Kirkus Reviews "Best Teen Books of 2014" listing, Glory O'Brien's History of the Future
2014 Cybils Awards finalist, Glory O'Brien's History of the Future
2015 Andre Norton Award finalist, Glory O'Brien's History of the Future
2014 Publishers Weekly Best Young Adult Books of 2014, Glory O'Brien's History of the Future
2015 ALA Best Fiction for Young Adults listing, Glory O'Brien's History of the Future
2015 ALA Top Ten Amazing Audiobooks for Young Adults listing, Glory O'Brien's History of the Future as read by Christine Lakin
The Dust of 100 Dogs (2009, Flux)
Please Ignore Vera Dietz (2010, Knopf)
Everybody Sees the Ants (Oct. 2011, Little, Brown)
Ask the Passengers (Oct. 2012, Little, Brown)
Monica Never Shuts Up (Dec. 2012, The Bat Press)
Reality Boy (Fall 2013, Little, Brown)
Glory O'Brien's History of the Future (October 2014, Little, Brown)
I Crawl Through It (forthcoming Sept. 2015, Little, Brown)
Still Life with Tornado (Fall 2016, Dutton Children's Books)
Untitled (forthcoming 2017, Dutton Children's Books)
Finding Marvin Gardens (forthcoming 2017, Arthur A. Levine Books)
Anthology Contributions
Dear Bully: 70 Authors Tell Their Stories (Sep. 2011, HarperTeen)
Break These Rules: 35 YA Authors On Speaking Up, Standing Out, and Being Yourself (Sep. 2013, Chicago Review Press)
Losing It (2013, Carolrhoda LAB)
One Death, Nine Stories (2014, Candlewick)
A.S. King Wikipedia