Launched

1996 (television)




Picture format

4:3 (576i, SDTV)


Language

Greek


Owned by

ANT1 Group


Country

Greece


Broadcast area

United StatesBahamas








ANT1 Satellite (pronounced Antenna) is a subscription TV channel established in 1996, aimed at the Greek diaspora in North America. It is the international service of ANT1, a popular private network in Greece and is owned by ANT1 Group. It is a general entertainment channel airing a mix of news, dramas, comedies, reality series, lifestyle shows and live sports.
Contents
Interview with Thanasis Tsitsas for ANT1 Satellite, NY
Programming
Current programming lineup for 2016/2017 season:
News and information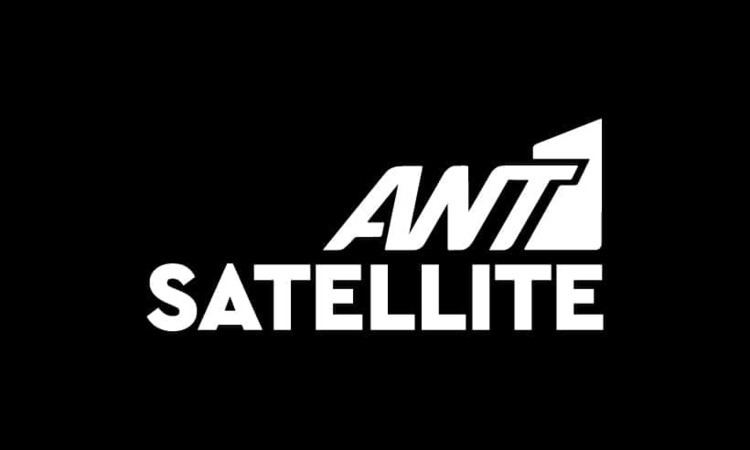 Kalimera Ellada (Good Morning Greece) - Daily morning news show, now in its 26th season, hosted by Giorgos Papadakis.
ANT1 News - Daily newscast in Greek featuring news from Greece and around the world.
Igeia Pano Ap'ola (Health above all) - A show focused on health and wellness.
Greek series
Brousko - Popular soap opera in its fourth season.
Daddy Cool - Comedy, in its second season.
Didima Feggaria - Soap opera in its second season.
Oi Symmathites (Classmates) - Comedy, in its third season.
Tamam - Comedy-drama, in its second season.
Ta Pente Kleidia - Drama, in its first season.
Entertainment
The 2Night Show - Late night talk show, hosted by Grigoris Arnaoutoglou.
Lucky Room - Gameshow, hosted by Giorgos Liagas.
Ola Kala - Weekend variety show, hosted by Nikoletta Ralli, Michalis Kantzas, Sofia Tountouri and Stefania Delipouliou.
Ola Xekola - Late night satirical talk show, hosted by Themos Anastasiadis and Doukissa Nomikou.
Radio Arvyla - Popular talk show with a satirical look on current events, based in Thessaloniki and hosted by Antonis Kanakis, Giannis Servetas, Stathis Panagiotopoulos and Christos Kiousis.
Rising Star - Reality talent show, hosted by Giorgos Liagas.
To Proino (Breakfast Time) - Popular morning show, hosted by Fay Skorda.
Other
Ta Nea Tou ANT1 Kyprou - Weekly newscast from Cyprus, features local and international news.
Sports
Super League Greece
Availability
ANT1 Satellite broadcasts to North America and is available in the United States via satellite on Dish Network, via cable on Bright House Networks, Comcast, Cablevision, FiOS TV, RCN Cable and Time Warner Cable. It is also available in the Bahamas via Cable Bahamas. Surprisingly, however, ANT1 is not available through Cox Cable, the third-largest cable television provider in the United States. Previously, to receive the ANT1 Satellite broadcast through Dish Network, a separate satellite dish with a single-low-noise block downconverter was required to pick up the signal from an EchoStar international satellite. Nowadays, this setup is no longer required, and ANT1 Satellite can be received from the regular EchoStar satellite(s). ANT1 Satellite also broadcasts in Canada via an agreement with local Greek language broadcaster Odyssey Television Network. The full ANT1 Satellite programming lineup airs on Odyssey TV. The channel is also broadcast to Canadian audiences via satellite through Bell TV, with an almost identical setup as Dish Network. As with Dish, a separate dish to receive an international satellite is no longer required. ANT1 Satellite can be received through the standard Canadian Nimiq satellites. These similarities are mostly due to both Dish and Bell being so closely affiliated through EchoStar. However, it is difficult to view a properly-proportioned image on an HD TV, being that the channel is broadcast in 576i PAL picture format with a 4:3 aspect ratio.
Logos
The first ANT1 logo was colored with gold with ANT flattened 20 degrees to the right and the number 1 is bolded at size 2. At the left edges of the number 1, two lines starting from A to 1. The line at the top is short and the line at the bottom is almost long. The logo appeared at the top-left on the screen. Due to its brightness, the logo could cause burn-in on rear projection and plasma TVs. A defined image of the logo will appear permanently on the TV screen.
On 17 September 2007, ANT1 launched the new pink logo which also included a new on-screen logo. The logo was more subtle and did not cause the problems mentioned above.
On 15 September 2008, ANT1 dropped the pink branding and launched a new look and logo. The logo does not feature the lines above and below the word ANT1.
References
ANT1 Satellite Wikipedia
(Text) CC BY-SA