Covid-19
2008–present




Size Records




Size Records







Antoine Gabriel Michel Haydamous Josefsson


August 17, 1989 (age 27) Stockholm, Sweden (

1989-08-17

)


Musician DJ record producer




Piano Guitar Synthesizer




Steve Angello, Max Vangeli, Example, Tiësto, Sebjak




Size Matters, People of the Night




Progressive house, Electro house, Tech house




World Music Award for World's Best Electronic Dance Music Artist




Max Vangeli, Steve Angello, Sebjak, Tiësto, Marcus Schössow





Facebook

Twitter
Antoine Gabriel Michel Haydamous Josefsson (born Stockholm, Sweden (1989-08-17)August 17, 1989), better known by his stage name AN21 (pronounced "Antoine"), is a Swedish DJ and record producer. He is the younger brother of Steve Angello, producer and former member of Swedish House Mafia. In the survey conducted in 2011 by the magazine DJ Mag, he was ranked at number 85. In 2012, he was ranked at number 61. Josefsson has collaborated on numerous occasions with Max Vangeli and signed on his brother's label, Size Records.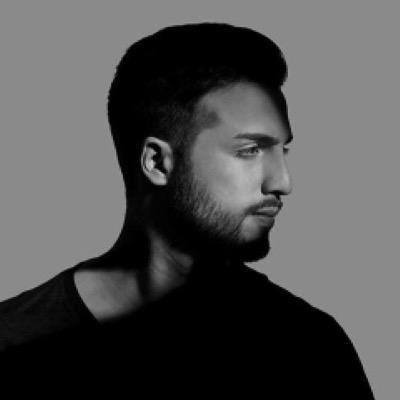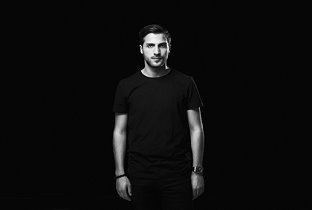 In an interview, AN21 acknowledged that when he was younger he disliked the style of music his brother composed. However, he began to like it once it had grown in popularity and had become an fixture in dance culture and recognized clubs.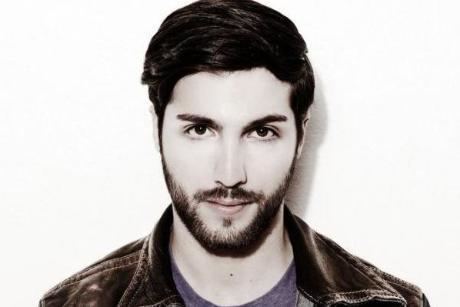 He was nominated as "DJ Revelation" in the IDMAs (International Dance Music Awards). In 2010, he was seen as a DJ in highly respected festivals, such as Pacha Ibiza, Ministry of Sound in London, Avalon in Los Angeles, Zouk in Singapore, Global Gathering and Mysteryland.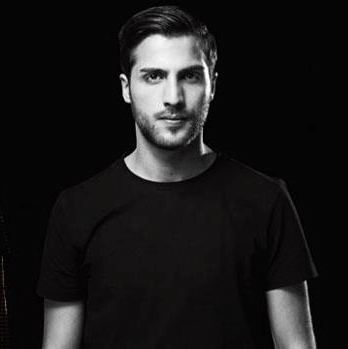 In 2011, he pulled a compilation edited DJ Mag in its issue 497, entitled "People Of The Night". Collects productions of Steve Angello, Dirty South, Swanky Tunes and others.
On September 3, he released in collaboration with Max Vangeli his much heralded album "People Of The Night" on the label Size Records, owned by his brother Steve Angello. The album contains 15 tracks and includes collaborations with various artists and producers such as Steve Angello, Michael Woods, Congorock, Kim Fai and Moguai. The vocalists include the artist Example and the renowned house vocalist Julie McKnight, among others.
2012: "People Of The Night" (with Max Vangeli) [Size Records]
2009: "Flonko" (with Steve Angello)
2009: "Valodja" (with Steve Angello)
2010: "Gama" (Feat. Max Vangeli) [Size Records]
2010: "Swedish Beauty" (Feat. Max Vangeli) [Size Records]
2010: "Swing 'n' Swoosh" (with Steve Angello)
2011: "Whisper" (feat. Max Vangeli & Example)
2011: This Far (feat. Max Vangeli & Rudy)
2012: AN21 & Max Vangeli vs. Steve Angello – "H8RS" [Size Records]
2012: "People Of The Night" (AN21, Max Vangeli & Tiësto feat. Lover Lover) [Size Records]
2012: "Bombs Over Capitals" (AN21 & Max Vangeli feat. Julie McKnight) [Size Records]
2014: "Rebel" (AN21, Dimitri Vangelis & Wyman) [Size Records]
2014: "GODS" (S-A vs. AN21 & Sebjak) [Size Records]
2014: "Tonight" (feat. Max Vangeli) [Size Records]
2015: "Everything" (feat. Sebjak) [Size Records]
2015: "Last Dance" (with Steve Angello) [Size Records]
2015: "Louder" (with Matt Nash) [Size Records]
2009:
Basement Jaxx – "Raindrops" (AN21 & Philip Jensen Remix)
Tommy Sparks – "Miracle" (AN21 & Philip Jensen Remix)
Juan Kidd & Mr. Pedros – "Bang the Drum" (AN21 & Sebjak Remix)
Steve Angello – "Monday" (AN21 & Max Vangeli Remix)
2010:
Ellie Goulding – "Starry Eyed" (AN21 & Max Vangeli Remix)
La Roux - "Quicksand" (AN21 & Philip Jensen Remix)
Jus Jack – "That Sound "(Max Vangeli & AN21 Extended Club Mix)
The Prodigy – "Smack My Bitch Up" (AN21 Remix)
Eddie Thoneick & Erick Morillo Feat. Shena – "Nothing Better" (AN21 & Max Vangeli Remix)
Switchfoot – "Always" (Max Vangeli & AN21 Remix)
Gorillaz – "On Melancholy Hill" (AN21 & Max Vangeli Remix)
Pendulum – "The Island" (Steve Angello, AN21 & Max Vangeli Remix)
2011:
Swedish House Mafia – "Save the World" (AN21 & Max Vangeli Remix)
2013:
AN21 & Max Vangeli feat. Bnann – "Glow" (AN21 & Max Vangeli & Promise Land Remix)
2014:
Steve Angello & Dougy from The Temper Trap – Wasted Love (AN21 & Sebjak remix)
2015:
Susanne Sundfør – Kamikaze (Steve Angello & AN21 Remix)
People of the NightPeople of the Night · 2012
ValodjaUntil One · 2010
FlonkoSummer Sampler · 2009

AN21 Wikipedia