AJR is a New York City-based indie pop band composed of brothers Adam, Jack, and Ryan Met. The band is a DIY pop group who write, produce, and mix their own material in the living room of their Chelsea apartment. Their music style has been described as "eclectic", combining elements of pop, doo-wop, electronic, and dubstep. They have opened for Demi Lovato, Fifth Harmony, Hoodie Allen, Lindsey Stirling, The Vamps, The Wanted, Train, Andy Grammer, We the Kings, Ingrid Michaelson, and American Authors.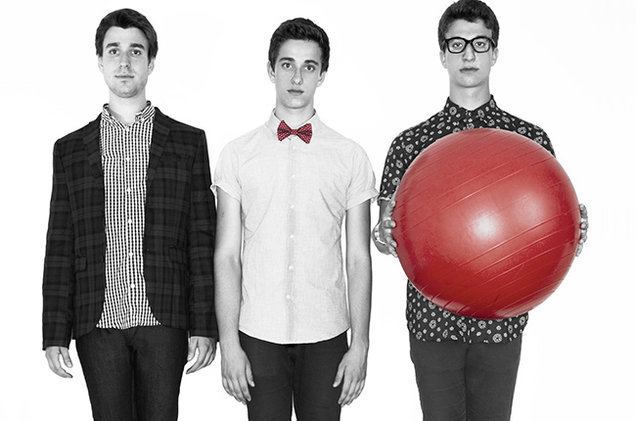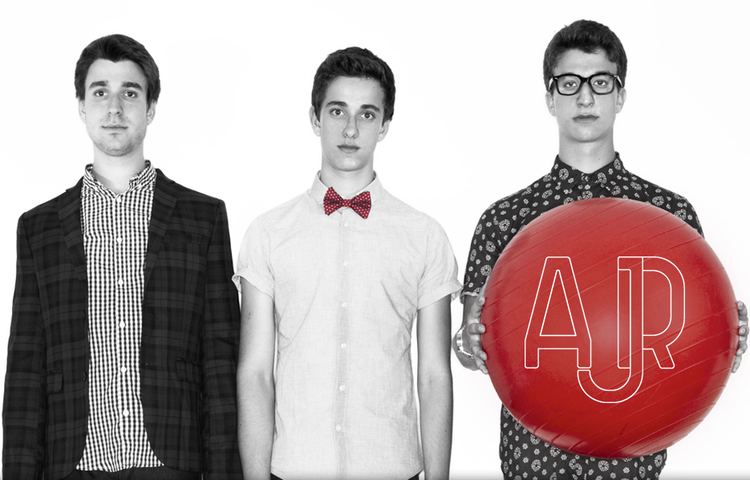 The Met brothers began performing around 2005, busking in Central Park and Washington Square Park. They began by performing covers, but now compose original music influenced by musicians such as The Beach Boys, Simon and Garfunkel, Vampire Weekend, Imagine Dragons, Kanye West, Macklemore, twenty one pilots, and Fun.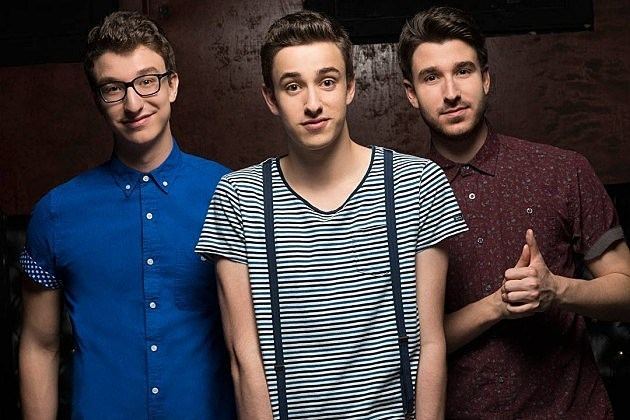 In Spring 2013, AJR's Ryan Met tweeted a link to a video of their song "I'm Ready" to about 80 celebrities, including Australian singer Sia Furler. Furler told her manager about the song, and he contacted Steve Greenberg, former president of Columbia Records and current CEO and Founder of S-Curve Records. He acts as their co-manager.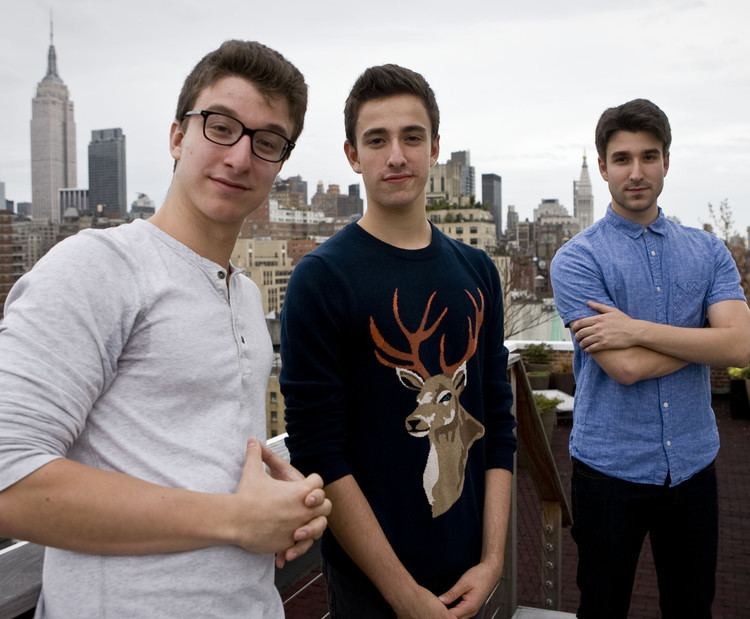 AJR's debut single, "I'm Ready", which features a sample of SpongeBob SquarePants repeatedly singing his catchphrase, "I'm ready," from the eponymous animated series' premiere episode, was commercially released on August 22, 2013. The song was placed in regular rotation on Sirius XM Radio's Top 20 on 20 and Hits 1 stations, and they performed the song on Good Day New York and VH1's "Big Morning Buzz." The official music video for "I'm Ready" premiered on VEVO on October 15, 2013.
AJR released their debut EP, "6foot1" (later renamed "I'm Ready"), on December 20, 2013. They were named Clear Channel's "Artist on the Rise" for the month of October 2013. By 2014, the band was already named IHeartRadio's Artist of the Month for Top 40 in January, and a Myspace "One to Watch" in February, while "I'm Ready" officially impacted pop radio in April. There are now over 17 million YouTube views for "I'm Ready," many thousands of singles sold each week, features in Billboard and the New York Post, while climbing the Top 40 chart. "I'm Ready" hit #1 on Next Big Sound's chart in May, 2014. The band performed the song on The Today Show (NBC) on July 29, 2014 and made an appearance on Teenick Top 10 on August 15, 2014. "I'm Ready" has been certified Gold in the U.S. and Platinum in Australia. "I'm Ready" is also often associated with YouTuber TBJZL (Tobi Brown) who uses a clip of the song in his introduction to his videos.
The band's second EP "Infinity" was released September 23, 2014. It contains 5 tracks, including the single "Infinity". They released a lyric video for the single. A majority of the work for the video was done by AJR, including directing and producing. The EP came out instead of their debut album, "Living Room" which was pushed back to a release date of March 3, 2015. The band expressed that the delay in their debut album was because they wanted to add some of their newer music to the project. The brothers released their third EP titled "What Everyone's Thinking" on September 16, 2016, which includes the single "Weak.'
Adam Brett Met (born Metzger)
(Born August 27, 1990) Born and raised in New York City, Adam is 26 years old. He plays the bass guitar, and sings. Adam is a Columbia University graduate and is now taking constitutional law at New York University. Adam also has an obsession with Asian food. He is currently the brother running the social media for the band.
Jack Evan Met (born Metzger)
(Born August 16, 1997) Jack is the youngest Met brother at the age of 19. On stage he plays guitar, melodica, ukulele, percussion, sample machine, and sings. Jack graduated from high school in 2015 and is now taking film in Columbia with Ryan. Jack is typically seen wearing his signature fur lined trapper hat.
Ryan Joshua "Jeffrey" Met (born Metzger)
(Born March 3, 1994) At 22 years old, Ryan plays ukulele, keys, trumpet, and sings. Ryan does most of the producing and he wrote and produced three songs for Andy Grammer. He went to Columbia University for three semesters and is majoring in film with Jack.