Origin

Phoenix, Arizona, U.S.




Website

www.ajjtheband.com




Years active

2004–present






Also known as

Andrew Jackson Jihad (2004-2016), Andrew JJ




Associated acts

Ghost Mice Mischief Brew Cobra Skulls Bomb the Music Industry!




Past members

Justin James White Stephen Steinbrink Abe Gil John de la Cruz Owen Evans Deacon Batchelor




Members

Sean Bonnette, Ben Gallaty, Preston Bryant, Deacon Batchelor, Mark Glick, Justin James White, Owen Evans




Genres

Folk punk, Indie folk, Indie rock, Psychedelic folk, Punk rock, Art rock




Record labels

SideOneDummy Records, Asian Man Records




Albums

The Bible 2, People Who Can Eat Peopl, Knife Man, Can't Maintain, Christmas Island




Profiles




Facebook

Twitter

YouTube
AJJ (formerly known as Andrew Jackson Jihad) is an American folk punk band from Phoenix, Arizona, formed in 2004. The band has been noted for their lyricism, which often covers themes of social anxiety, poverty, humanity, religion, existentialism, and politics.
Contents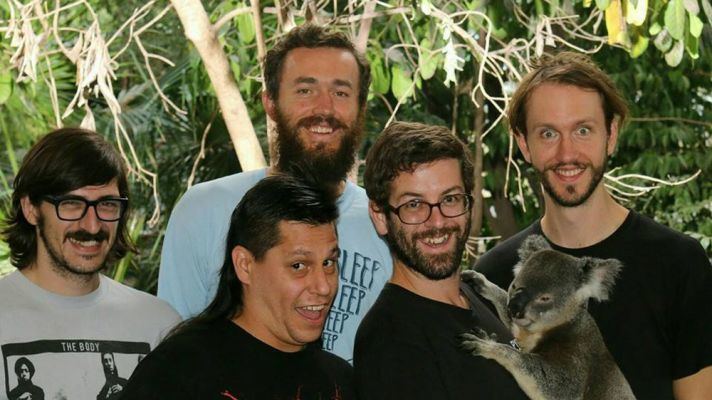 History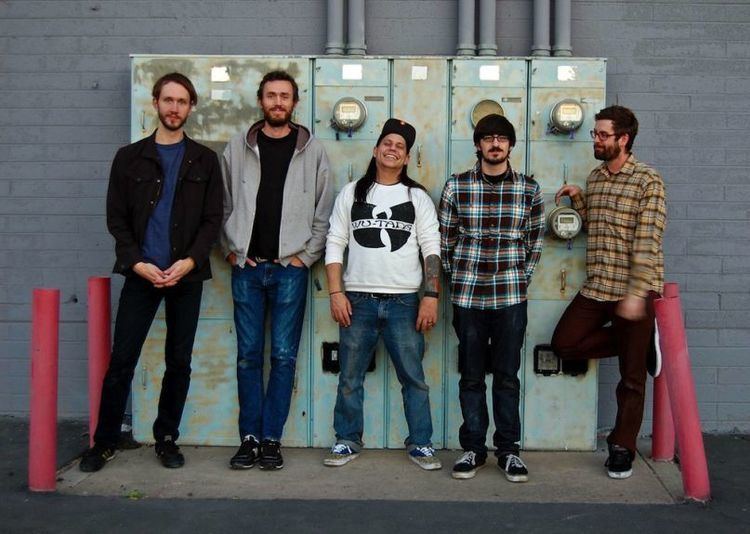 AJJ (formerly known as Andrew Jackson Jihad) was formed by Sean Bonnette, Ben Gallaty and drummer Justin James White; who left the band soon after. Since then, many musicians have sat in with the remaining duo of Sean and Ben, including (but not limited to): Jeff Rosenstock, Stephen Steinbrink, Lee Hartney, Abe Gil of Treasure Mammal, John de la Cruz of Fatigo and ROAR's Owen Evans. Kepi Ghoulie of the Groovie Ghoulies whistled for them in the recording of the song "Sense, Sensibility". Dylan Cook of Partners In 818 also plays mandolin regularly with the band. Currently, Mark Glick is the cellist. The constantly-shifting lineup results in wide-ranging sound, both live and on record.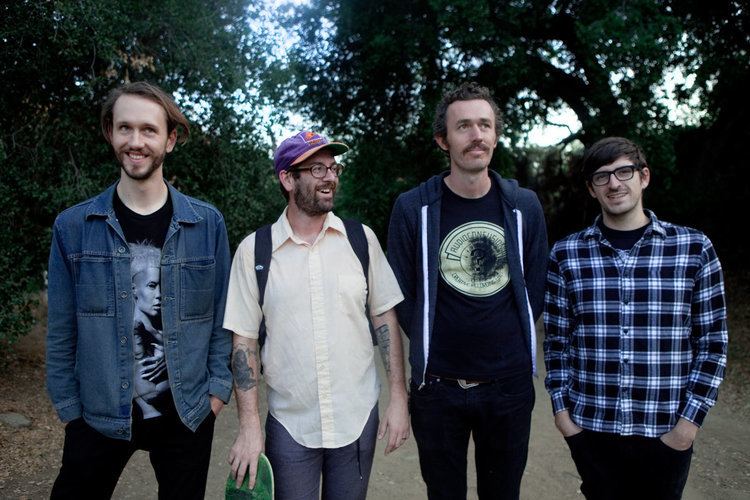 On April 15, 2006, the band played as part of the 2006 New Times Music Showcase, nominated for Best Americana Band, and won a Best of Phoenix award later that year.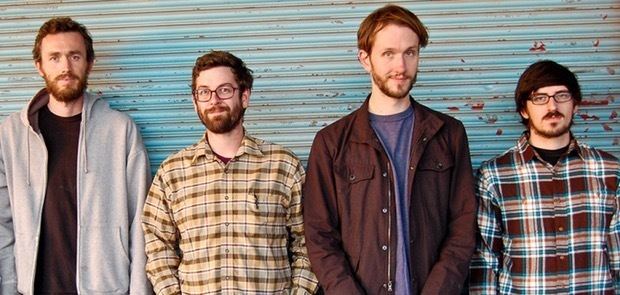 They released a split with Ghost Mice on Plan-It-X-Records in 2007. Following this, Asian Man Records issued their second full-length album on September 11, 2007.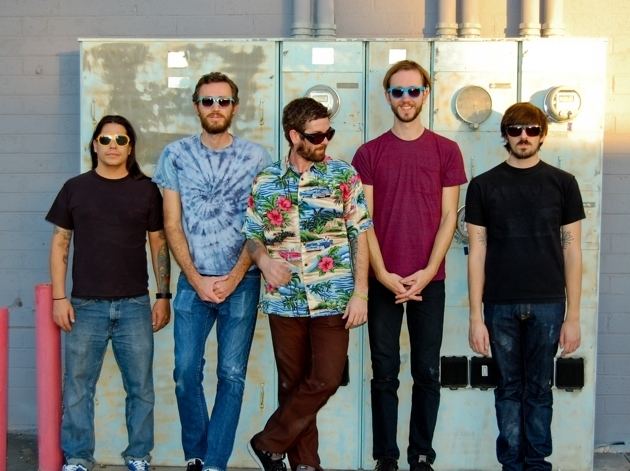 In 2008 the band was a part of the Asian Man Records "Making Punk Fun Again" tour with The Queers, Bomb the Music Industry!, Lemuria, and Kepi Ghoulie. 2008 also saw the release of "Only God Can Judge Me", a mostly acoustic EP on Plan-it-X Records.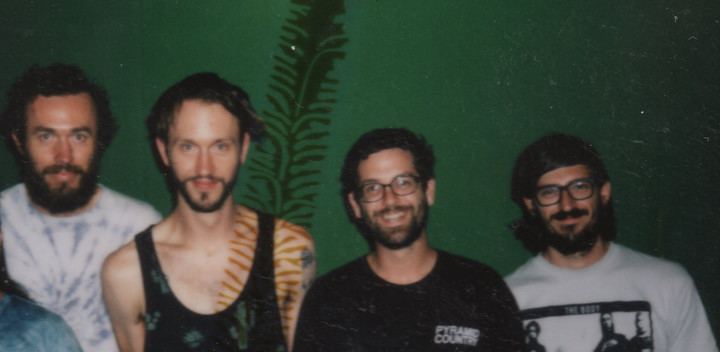 In 2009, the band's third record, Can't Maintain, was released by Asian Man Records. They toured the US with Kepi Ghoulie and Partners in 818, and had to say goodbye to their van, named Wolfenstein 3D: The Van.
In 2010, the band toured the US with Blunt Mechanic, Europe with Kepi Ghoulie, and the west coast with Royal Monsters.
2011 had the band go on their second European tour. They also played festivals such as Plan-It-X Fest and the Asian Man Records 15th Anniversary. The band's fourth full-length album, Knife Man, was released on September 20 by Asian Man Records. In support of this record, the band was a part of a full US tour with Frank Turner and Into It. Over It.
2012 was a busy year of extensive touring, with the band expanding to include Preston Bryant (guitar/keyboards) and Deacon Batchelor (drums) to create a full band touring lineup. In March, the band toured with Laura Stevenson and ROAR, which was quickly followed by another tour in April with Joyce Manor and Treasure Fleet. In September, the band did a short string of shows with Against Me! and Joyce Manor, followed by a full US tour with Future of the Left.
2013 saw yet another busy year for the band. In April, singer/guitarist Sean Bonnette went on a solo tour with Ian Graham of Cheap Girls. Sean Bonnette also collaborated on a track with Sole that was released in May. In September, the band's first live album, "Live at the Crescent Ballroom", was released by Asian Man Records. In November, the band embarked on a west coast tour with The Gunshy. In June, the band had recorded a new album entitled Christmas Island with John Congleton and members of their full touring lineup Preston Bryant and Deacon Batchelor. The album was released on May 6, 2014 on Side One Dummy Records.
In 2016, the band officially changed their name from "Andrew Jackson Jihad" to AJJ (a moniker that many of their fanbase had been using to refer to them for several years). In a statement on the bands website, Bonnette wrote "1.) We are not Muslims, and as such, it is disrespectful and irresponsible for us to use the word jihad in our band's name. 2.) We no longer wish to be a living reminder of president Andrew Jackson. Interesting historical figure as he was, he was an odious person and our fascination with him has grown stale." On June 28, 2016, AJJ announced their 6th studio album, The Bible 2, along with a track list and pre-order bundles. The band also released a music video for the album's lead single, "Goodbye, Oh Goodbye." The clip is a style parody of the viral video approach to music videos made by the band OK Go. On August 1, 2016, the music video for "Junkie Church" was released.
Current members
Sean Bonnette – lead vocals, acoustic guitar (2004–present)
Ben Gallaty – bass guitar, double bass, backing vocals (2004–present)
Preston Bryant – lead guitar, keyboards, backing vocals (2009–present)
Mark Glick – cello (2011–present)
Current touring members
Chase Kamp – drums, percussion (2016–present)
Former members
Justin James White – drums, percussion (2004)
Stephen Steinbrink
Abe Gil
John de la Cruz
Owen Evans
Deacon Batchelor – drums, percussion (2007–2016)
Dylan Cook – mandolin (2007–2013)
Studio albums
Candy Cigarettes & Cap Guns (2005)
People Who Can Eat People Are the Luckiest People in the World (2007)
Can't Maintain (2009)
Knife Man (2011)
Christmas Island (2014)
The Bible 2 (2016)
Live albums
Live at Trunk Space 08/25/05 (2006)
Live at the Bottom of the Hill (2011)
Live at The Crescent Ballroom (2013)
Live at Knitting Factory (2015)
EPs
Issue Problems (2006)
Art of the Underground Volume 19 (2007)
Only God Can Judge Me (2008)
Operation Stackola (2009)
Holiday In(n) Gainesville (2009)
Splits
Andrew Jackson Jihad / Flaspar / Golden Boots (2006)
Andrew Jackson Jihad / Ghost Mice (2007)
Andrew Jackson Jihad / French Quarter (2007)
Andrew Jackson Jihad / Partners in 818 (2007)
Andrew Jackson Jihad / Mischief Brew (2009)
Andrew Jackson Jihad / Cobra Skulls - Under The Influence Vol. 6 (2009)
Andrew Jackson Jihad / Apocalypse Meow - Pug Life (2009)
Andrew Jackson Jihad / The Gunshy (2010)
Andrew Jackson Jihad / O Pioneers!!! (2011)
Compilations
Candy Cigarettes, Capguns, Issue Problems! and Such (2011)
Rompilation (2012)
Rompilation 2.0: The Digitizing (2014)
Demos
Holey Man, Holy War (2004)
Demo II (2004)
Demo III (2004)
Home Style (Recordings)
References
AJJ (band) Wikipedia
(Text) CC BY-SA