Smith was a part-time scout, full-time scout, assistant director of scouting, director of scouting and assistant general manager before being promoted to his position with the Chargers.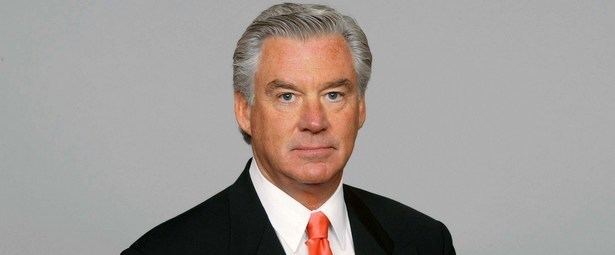 Smith is a graduate of Bishop Hendricken High School in Warwick, Rhode Island, where he was a standout on the football and track teams. He was inducted into the school's Hall of Fame in 2003.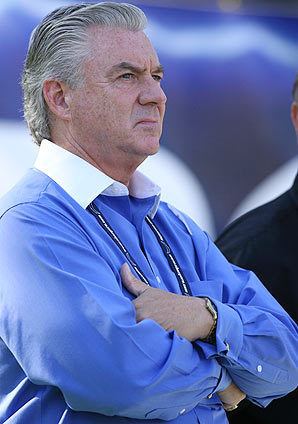 Smith earned a degree in health and physical education from Kentucky Wesleyan College in 1971. In 2005 Smith returned in order to attend a dedication in his honor, during which he received a plaque of commemoration which will be placed in the new A.J. Smith Weight Room inside the Woodward Health and Recreation Center.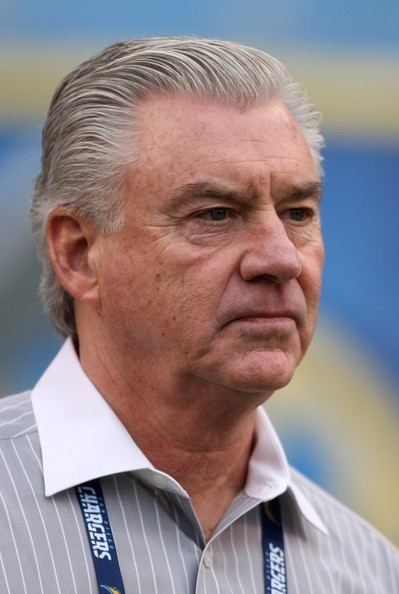 After graduating from college, Smith began his career in semi-professional football with the Attleboro Kings of the Eastern Football League as a wide receiver from 1972 to 1974. Smith was given a tryout with the Washington Redskins in 1974, but was never offered a professional contract. Smith was inducted into the American Football Association's Minor/Semi-Pro Football Hall of Fame in 1990.
Between 1971 and 1985, Smith taught physical education in the Providence, Rhode Island school system.
Smith was promoted to general manager after then-Chargers GM John Butler died of cancer in 2003. He inherited a team that was 14-34 in its previous three seasons, and had not made the playoffs since 1995. Smith directed the Chargers to five AFC West division titles and eight consecutive seasons without a losing record. San Diego's 7–9 record in 2012 was their first losing season since Smith's first season in 2003. Missing the playoffs for the third straight season, the Chargers fired Smith and head coach Norv Turner the day after the 2012 season ended. Over his tenure, Smith allowed Darren Sproles, Michael Turner and Vincent Jackson to leave the Chargers without finding adequate replacements. The Chargers' offensive line grew weak in 2012. Quarterback Philip Rivers was frequently forced to scramble and was sacked 49 times, contributing to his 22 turnovers—47 over the previous two seasons.
Due to public perceptions that he brings an arrogant approach to contract dealings and that his strategies involve high-risk/high-reward, Smith has been both widely praised and criticized by fans and media.
In April 2004, a week prior to the NFL Draft (in which the Chargers held the #1 overall pick), University of Mississippi quarterback Eli Manning declared he would not play for the Chargers if drafted by them. Smith elected to ignore Manning's threats and select him #1 without straying from his objective. Less than an hour later, Smith completed a trade with the New York Giants which sent Manning to New York in exchange for North Carolina State University quarterback Philip Rivers (drafted 4th overall), as well as a 3rd-round pick in 2004 (used to select kicker Nate Kaeding), a 1st round pick in 2005, and a 5th round pick in 2005. In 2005, the Chargers used the first round pick acquired from the Giants to select Shawne Merriman 12th overall. Merriman went on to win the AP's NFL Defensive Rookie of the Year Award. Manning went on to become the MVP of Super Bowl XLII & Super Bowl XLVI.
Tight end Antonio Gates was signed as an undrafted free agent in 2003 and had emerged as an All-Pro tight end in 2004 while leading the Chargers to a 12–4 record. Prior to the 2005 season, Gates held out of training camp, seeking a long-term contract. Smith would eventually give Gates an ultimatum; end the hold out by 12:30 PM on August 20, or be placed on the Roster Exempt List. Gates failed to meet the deadline and as a result missed the team's first regular season game against the Dallas Cowboys which resulted in a 28–24 loss. Gates and Smith would eventually reach an accord and Gates was signed to a six-year, $24 million contract.
Quarterback Drew Brees suffered a torn labrum in the final game of the 2005 season against the Denver Broncos which immediately resulted in the reconsidering of signing Brees to a long-term contract. Many assumed the Chargers would offer Brees the franchise tag for the second consecutive year. However, with second-year quarterback Philip Rivers on the team, Smith elected to offer Brees a heavily incentive-based contract which Brees rejected. Subsequently, Smith allowed Brees to become a free agent much to the dismay of Charger fans who had considered Brees a fan favorite due to his work ethic and comeback story. Brees would eventually sign a 6-year, $60 million deal with the New Orleans Saints on March 14, 2006. He went on to place 2nd in the voting for the NFL MVP the very next season with the Saints and was awarded the 2008 Offensive Player of the Year award. He became the MVP of Super Bowl XLIV The Chargers received no compensation from New Orleans for Brees, but were offered the first overall compensatory pick (pick #97) in the 2007 NFL Draft, spent on linebacker Anthony Waters who would coincidentally end up winning the Super Bowl with Brees in New Orleans.
Running back Michael Turner was drafted by the Chargers in the fifth round (154th overall) of the 2004 NFL Draft. During the 2007 off season, Chargers General manager A.J. Smith stated that the Chargers would be willing to trade Turner in exchange for both a first and third round draft pick. However, one day after 2007 NFL Draft, Smith declared that Michael Turner would remain a Charger for the 2007 season. He would no longer be accepting trade offers from other NFL teams for Turner. On April 26, 2007, Turner signed the $2.35 million, one-year tender he received from the Chargers after becoming a restricted free agent. On March 2, 2008, the Atlanta Falcons signed the 26-year-old Turner to a six-year, $34.5 million contract with $15 million guaranteed. He finished the year with 1,699 yards (a 4.5 ypc avg) and 17 rushing touchdowns, which set a team record for touchdowns in a season. On December 16, 2008, Turner was named to the 2009 Pro Bowl. The Chargers received no compensation from Atlanta for Michael Turner, though the NFL gave the team two compensatory picks in the fourth round of the 2009 NFL Draft for Turner and cornerback Drayton Florence. These picks were used to draft halfback Gartrell Johnson and offensive lineman Tyronne Green.
Smith had a contentious relationship with head coach Marty Schottenheimer, who was hired by his predecessor Butler just before he died, which ended with Schottenheimer's firing in February 2007. Schottenheimer had the support of his players and a 14–2 regular season record, but neither of these were enough to save his job in the wake of a 3-point loss to the Patriots in the playoffs. After initially stating that Schottenheimer would be retained as head coach after the playoff loss, Dean Spanos, the owner of the Chargers, changed his mind after losing offensive coordinator Cam Cameron and defensive coordinator Wade Phillips to head coaching positions at the Miami Dolphins and Dallas Cowboys, respectively. It was widely reported that Schottenheimer was fired for disobeying a direct order from both Smith and Spanos regarding interviewing his brother, Kurt Schottenheimer, for the Defensive Coordinator position vacated by Phillips. Publicly, Schottenheimer did not fault Dean Spanos for the decision. "Dean had a very difficult decision to make, and I applaud him for it," Schottenheimer said. "This is his football team." Smith was equally respectful when asked about the conflicts, saying "Coach and I both want to win a world championship. We had different ways of approaching that."
In the second round of the 2007 NFL Draft, Smith and the Chargers traded their second-round selection (62nd overall), their third-round selection (93rd overall), their fifth-round selection (167th overall), as well as their third rounder in 2008 to the Chicago Bears for their 2nd round pick (37th overall) in order to draft University of Utah safety Eric Weddle.
With the Chargers' first round (19th overall) pick of the 2006 NFL Draft, Smith and the Chargers selected cornerback Antonio Cromartie from Florida State. However, an ACL injury his junior year resulted in him missing that entire season. That year, Cromartie joined the draft and after he was selected by the Chargers, many criticized the selection. He was taken in the first round despite only starting one game his entire time at Florida State. However, in the 2007 season, the critics were silenced after Cromartie recorded an NFL leading 10 regular season interceptions as well as two in the post season, and was named All-Pro and selected to the AFC Pro Bowl team. But eyebrows were once again raised due to the subpar play of Cromartie his following seasons (2008 and 2009).
On March 6, 2013, the Redskins added Smith as a senior executive. Smith and Redskins general manager Bruce Allen were longtime friends, while Smith's son, Kyle, was a Redskins scout. On February 28, 2015, he announced his retirement after failing to come to an agreement with the Redskins on a contract extension.
Smith currently resides in Rancho Santa Fe along with his wife Susan. Smith's son Kyle played wide receiver and punt returner for Youngstown State where he ranks 20th in school history with 1,054 yards on 64 career catches and was All-Gateway Conference honorable mention choice and the team's offensive MVP. Kyle was signed as an undrafted free agent with the Minnesota Vikings after the 2006 NFL draft.