Covid-19
De Blauwen (The Blues)




Sportpark Berg & Bos




Vierde Klasse




3,259




25 February 1913




Apeldoorn, Netherlands







Alleen Gezamenlijk Oefenen Voert Verder Apeldoorn




11 January 2013 (professional side)




Sportpark Berg & Bos, Apeldoorn
AGOVV Apeldoorn ( [ˌaːɣeːjoːveːˈveː ˈaːpəlˌdoːrn]) is a Dutch football club from the city of Apeldoorn, established in 1913.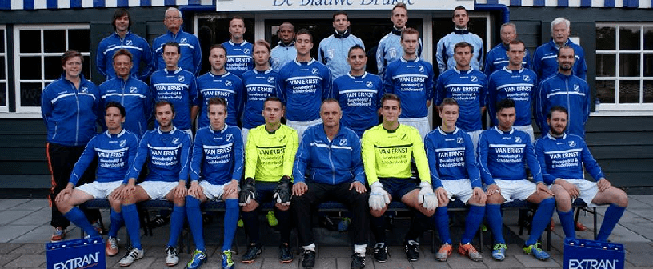 The club was founded on 25 February 1913, as AGOSV, which stood for Apeldoornse Geheel Onthoudersvoetbalvereniging Steeds Voorwaarts [ˈaːpəlˌdoːrnsə ɣəˈɦeːl ˈɔntɦʌu̯dərsˌfudbɑlvəˌreːnəɣɪŋ ˈsteːts ˈfoːrˌʋaːrts]. When the club joined the football association of Gelderland, the club had to change its name, because there was another club called Steeds Voorwaarts. The name was changed to AGOVV, or Apeldoornse Geheel Onthouders Voetbalvereniging, which means Apeldoorn football club for teetotallers. The meaning of the abbreviation has since been altered. AGOVV has become Alleen Gezamenlijk Oefenen Voert Verder [ɑˈleːŋ ɣəˈzaːmə(n)lək ˈufənə(n) ˈvurt ˈfɛrdər] (Only Practising Together Brings Us Further).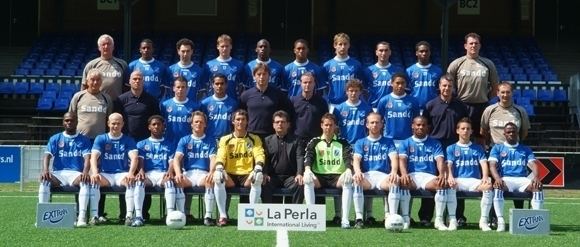 AGOVV became a professional (league) club in 1954, and returned to the amateur ranks in 1971 due to financial problems. On 1 July 2003, AGOVV returned to the Dutch professional league, when it was re-admitted to the Eerste Divisie. In the 2003/2004 season, forward Klaas-Jan Huntelaar became top scorer of the Eerste Divisie with 26 goals. On 11 January 2013, the professional section of AGOVV was declared bankrupt and was thus according to Dutch league rules excluded from competition, with all its previous results in the ongoing competition expunged. The professional club in its current form ceased to exist, with all its players (and staff) becoming free agents. The amateur section of AGOVV is continuing in the amateur leagues; they are currently playing in the Vierde Klasse which is the eighth level of Dutch football.
KNVB Cup
Runners-up: 1938
Below is a table with AGOVV's domestic results since the introduction of professional football in 1956.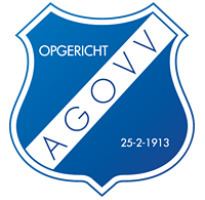 Nacer Chadli
Kazuhiko Chiba
Raimond van der Gouw
Klaas-Jan Huntelaar
John Karelse
André Krul
Dries Mertens
Paul Mulders
Stefan Postma
Paul Verhaegh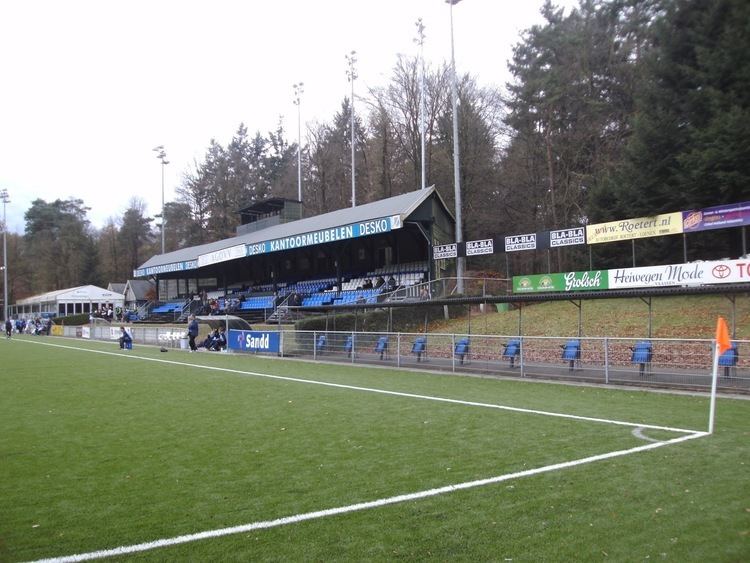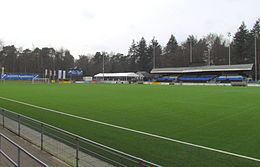 AGOVV Apeldoorn Wikipedia