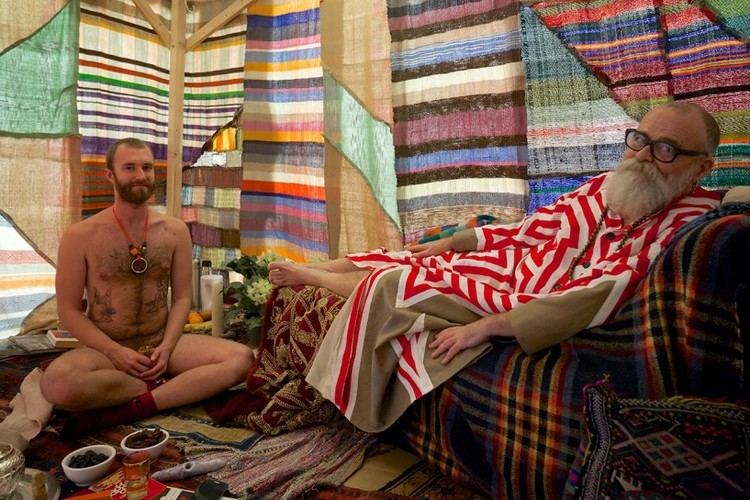 The General Idea artists group was founded in 1969 by Bronson, Jorge Zontal and Felix Partz.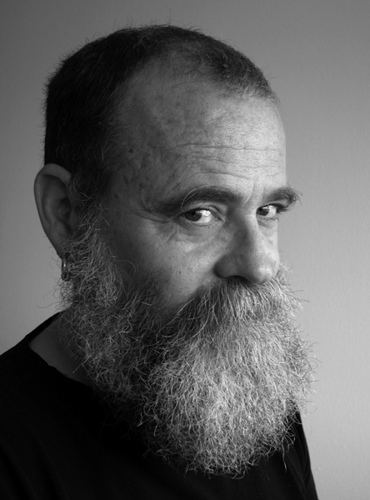 The three worked and lived together for 25 years, until their collaboration was terminated with the death of both Zontal and Partz in 1994. General Idea exhibited internationally in private galleries and museums in North America, Europe, Japan and Australia, as well as undertaking countless temporary public art projects around the world.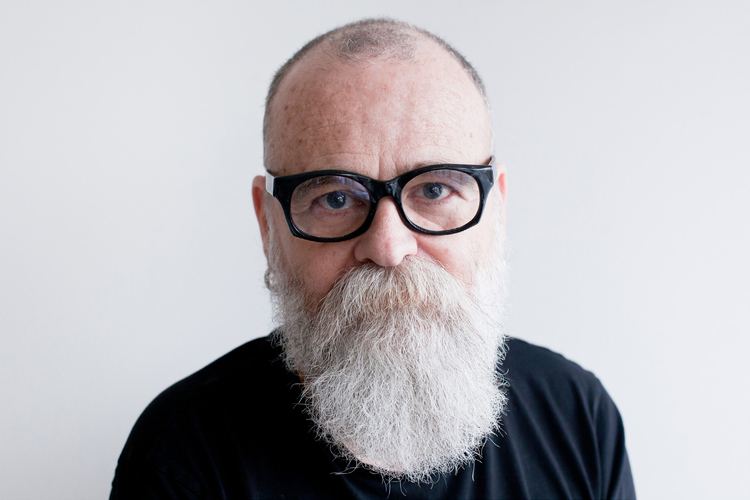 AA Bronson has been working independently since that time.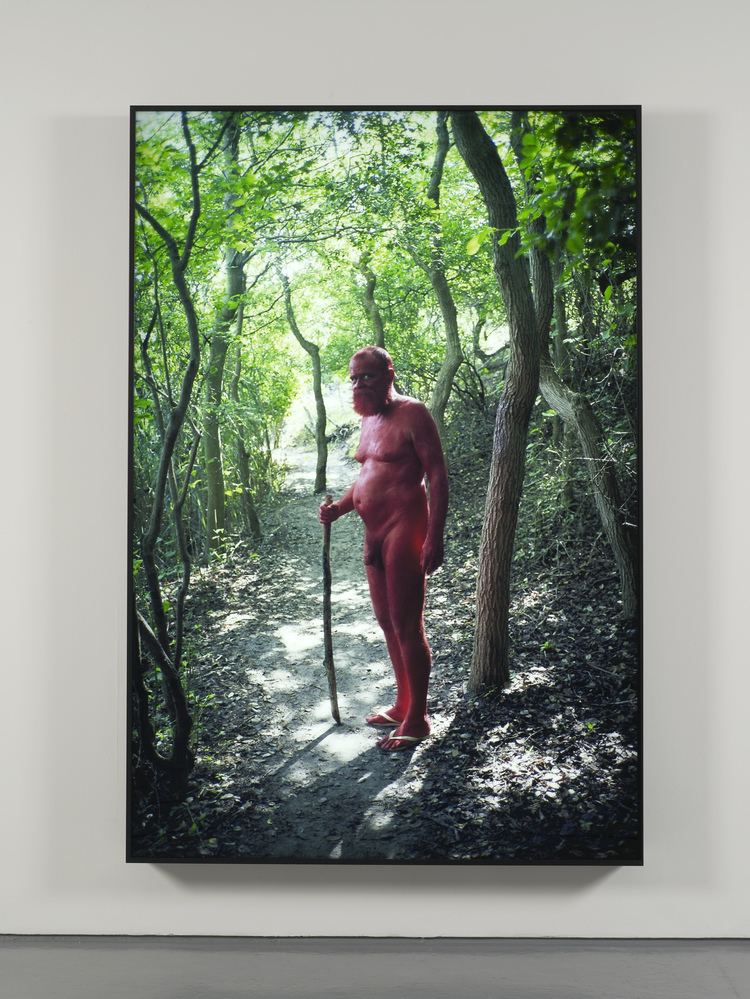 The trio founded FILE Megazine, a visual magazine, which they edited and published from 1972 until 1989. In 1974 they founded Art Metropole, an international publisher, distributor and archive of artists' books, video and multiples, which they conceived as a work by General Idea. AA Bronson was the director of Art Metropole from 1974 through 1984, and again from 1996 through 1998.
AA Bronson's solo artwork deals with trauma, loss, death and healing. He had his first solo institutional exhibition outside of General Idea in 2000 at the Vienna Secession in Austria, followed closely by a solo exhibition at the Museum of Contemporary Art in Chicago (2001), a solo exhibition at the MIT List Visual Arts Center, Cambridge (2002), and another at The Power Plant in Toronto (2003) and the Morris and Helen Belkin Art Gallery, Vancouver (2004). He was featured in the Montreal and Whitney Biennials (2000 and 2002). With his partner, Mark Jan Krayenhoff van de Leur, he was one of three finalists in a public competition for a monument to homosexuals persecuted by the Nazis, for the city of Vienna, Austria. His work was also featured in a major exhibition of the publications and multiples of General Idea at Blackwood Gallery, University of Toronto, curated by Barbara Fischer (2005).
In 2009, he created an installation Through the Looking Glass composed of twelve pieces, referring to each of the twelve chapters of Lewis Carroll's 1871 sequel to Alice in Wonderland.
AA Bronson has also curated exhibitions. In the late 1970s, he curated a series of exhibitions at A Space, Toronto, including an exhibition of the multiples of Joseph Beuys. In 1984 he was co-curator of Evidence of the Avant-Grade..., Art Metropole, Toronto, a survey of artists' books, multiples, and ephemera. In 1987 he curated From Sea to Shining Sea for the Power Plant, Toronto, a history of artist-directed activity in Canada from the post-war period to 1986. In 1991 he curated Learn to Read Art, an exhibition of 287 artists' books and multiples from the permanent collection of Art Metropole presented at the Art Basel, Basel, Switzerland. In the mid-nineties he curated a series of exhibitions for Art Metropole, including Intermedia, a look at Canada's first artist-run center. More recently, as Director of Printed Matter, Inc., New York, he has curated exhibitions related to artists' publishing, notably "I will not make any more boring art", an exhibition of books, prints and ephemera from the Nova Scotia College of Art and Design, Halifax. His exhibition, again titled "Learn to read Art", a history of Printed Matter Inc. with more than 300 publications, editions, and posters, was presented at MoMA PS1 in 2009.
Bronson has been deeply involved with publishing, promoting publishing activity as a primary artistic form. In 1979 he co-edited Performance by Artists with Peggy Gale for Art Metropole, Toronto. In 1983 they co-edited another resource publication, Museums by Artists, Art Metropole. In 1987 the Power Plant catalogue Sea to Shining Sea attempted to construct a history since the post-war period of artist-initiated activity in Canada, including the formation of the artist-run centers. He also published artists' books for Art Metropole by Jeff Wall, Colin Campbell, Lisa Steele, Hamish Fulton, Hans Haacke, and others, as well as conceiving the series Little Cockroach Press, of which he edited the first few issues. As Director and President of Printed Matter, he has published many books, including titles by Scott Treleaven, Terence Koh, and Temporary Services (Chicago).
AA Bronson has written widely, including texts for FILE Megazine, and General Idea publications, as well as essays for art magazines and catalogues. His own memoir, Negative Thoughts, was published by the Museum of Contemporary Art, Chicago in 2001. His book "Queer Spirits", a collaboration with Peter Hobbs, was published by Creative Time in 2011.
AA Bronson's solo work is in the collections of the National Gallery of Canada (Ottawa), The Whitney Museum (New York), the Jewish Museum (New York), the Agnes Etherington Art Centre (Kingston), and private collections.
AA Bronson has been awarded the Skowhegan Award (2006), the Governor General's Visual Arts and Media Award (2002), the Bell Award in Video Art (2001), and a Chalmers Fellowship (2003). Other awards include The Gershon Iskowitz Prize (1988), The Lifetime Achievement Award from the City of Toronto (1993), the Banff Centre for the Arts National Award (1993), and the Jean A. Chalmers Award for Visual Arts (1994). He is a member of the Royal Canadian Academy of Arts.
In 2007 he was awarded an honorary doctorate, Doctor of Fine Arts, by NSCAD University, Halifax, Canada. In 2008, he was made an Officer of the Order of Canada. In 2011, he was named a Chevalier de l'ordre des arts et lettres (Knight of the Order of Arts and Letters) by Frédéric Mitterrand, Minister of Culture and Communications for France, at a ceremony held at the home of the Canadian ambassador to France in Paris.
As President of Printed Matter, Inc. (2004-2010), Bronson invented and directed the annual NY Art Book Fair, which hosts over 200 independent presses, booksellers, antiquarian dealers, artists and publishers from twenty countries. In an article in Artforum, Bronson lamented the loss of a number of bookstores in New York City dedicated to art books, but expressed hope that the NY Art Book Fair will help New York reclaim its reputation as a destination for art books.
In 2010, a Bronson work appeared in the "Hide/Seek" exhibit at the United States' National Portrait Gallery, but the artist sought to withdraw the work after the censorship controversy. The work was "Felix, June 5, 1994," a photograph showing the body of Bronson's partner shortly after the man died of AIDS. The David Wojnarowicz piece at the center of the NPG controversy also dealt with AIDS. The Bronson piece was on loan to the show "from the National Gallery of Canada. ... Marc Mayer, the director of the Canadian museum, urged the National Portrait Gallery to respect Mr. Bronson's wishes and remove the work but did not formally demand its return," and the NPG ultimately declined to remove the work.