7.4

/

10

Alchetron

Rate This




Director

George Cukor




Music director

Bronislaw Kaper




Country

United States






Genre

Thriller, Drama




Duration




Language

English






Release date

May 23, 1941 (1941-05-23)




Based on

the play Il Etait Une Fois by Francis de Croisset




Writer

Francis de Croisset (play), Donald Ogden Stewart (screen play), Elliot Paul (screen play)




Initial release

May 15, 1941 (New York City)




Screenplay

Donald Ogden Stewart, Elliot Paul




Cast

Joan Crawford

(Anna Holm),

Melvyn Douglas

(Dr. Gustaf Segert),

Conrad Veidt

(Torsten Barring),

Osa Massen

(Vera Segert),

Reginald Owen

(Bernard Dalvik),

Albert Bassermann

(Consul Magnus Barring)


Similar movies

Mad Max: Fury Road

,

Jurassic World

,

Furious 7

,

Taken 3

,

John Wick

,

The Transporter Refueled




Tagline

HOW COULD THIS WOMAN WIN A MAN'S LOVE...HIS KISSES...HIS EMBRACES...?
A woman s face trailer 1941
Anna Holm (Joan Crawford) is a terribly disfigured Swedish woman and small-time criminal in Stockholm. Her terrible luck and resulting emotional tumult has left her unable to sustain relationships and ultimately pushes her to a life of blackmailing schemes and ennui. A young doctor (Melvyn Douglas) gives her the opportunity to regain some semblance of beauty and, with it, a chance at love. Will she be able to come to terms with her past and embrace a second chance at happiness?
Contents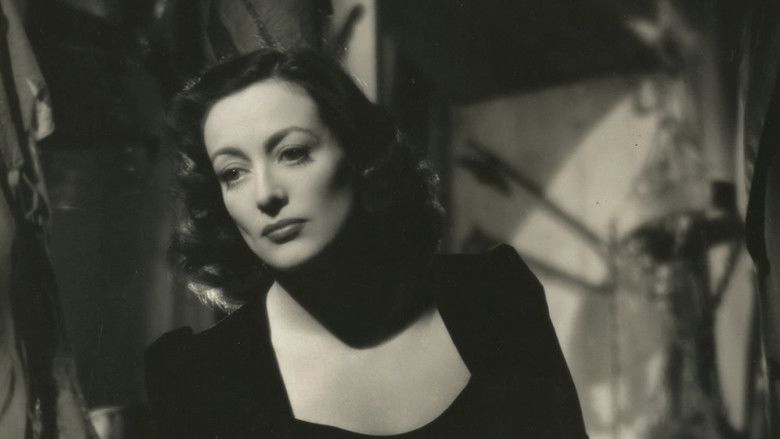 A Womans Face is a 1941 film noir drama directed by George Cukor, starring Joan Crawford, Melvyn Douglas and Conrad Veidt. It tells the story of Anna Holm, a facially disfigured blackmailer, who because of her appearance, despises everyone she encounters. When a plastic surgeon corrects this disfigurement, Anna becomes torn between the hope of starting a new life and a return to her dark past.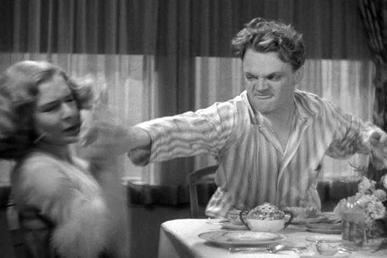 Most of the film is told in flashbacks as witnesses in a courtroom give their testimonies. The screenplay was written by Donald Ogden Stewart, based on the play Il Etait Une Fois by Francis de Croisset. Another version of the story, a Swedish production, was filmed in 1938 as En Kvinnas Ansikte, starring Ingrid Bergman.
Plastic surgery gives a scarred female criminal a new outlook on life.
Plot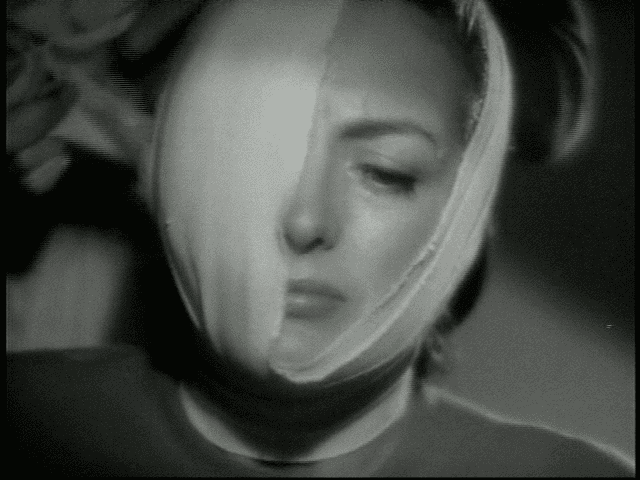 Set in Sweden, the film is shown in flashbacks in the course of a trial in which a young woman with a half-hidden face, Anna Holm, is charged with murder. The events, as described by the witnesses, begin years before when aristocrat Torsten Barring hosts a party at a tavern. The guests include Vera, the faithless wife of noted plastic surgeon Gustaf Segert. When the tavern refuses to extend his credit, Torsten meets the proprietress Anna — whose face is badly scarred from a fire 22 years ago caused by her father. Torsten treats Anna as if she is beautiful and charming rather than scarred and unpleasant. Anna is suspicious, and Torsten implies that he may need her help in the future.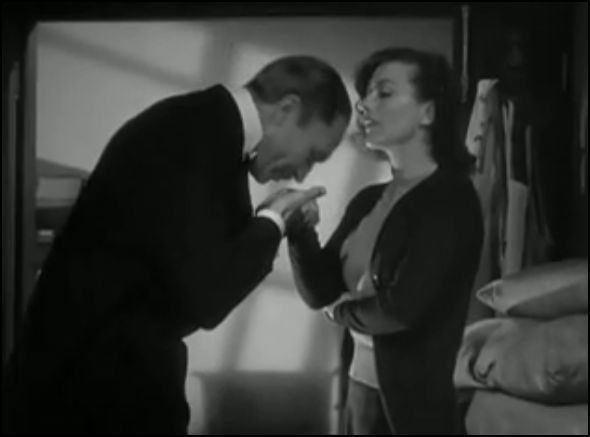 Anna is leader of a gang of blackmailers. She obtains letters proving Vera is having an affair and demands money. Gustaf comes home unexpectedly and, thinking Anna a thief, wants to call the police, but Vera convinces him to let her go. Gustaf becomes intrigued by Annas scars and offers to perform plastic surgery on her. Anna is subjected to twelve operations. Within two years, she turns into a beautiful woman no longer ridiculed by strangers. After leaving Gustavs Swiss clinic, she returns to Torsten, who is amazed by her new physical beauty. She assures him that she has not yet joined the side of the angels.
Torsten obliquely tells her that his uncle, Consul Magnus Barring, who is very old and very rich, is leaving everything to a four-year-old grandson. But, if something were to happen to the grandson, Torsten would inherit instead. Anna is horrified by what he is driving at, but is compelled through love for Torsten to agree. Using the name "Ingrid Paulson", Anna is hired as a governess on Torstens recommendation and goes to live at the Barring chateau. She becomes fond of the kindly Consul and his sweet-natured grandson, Lars-Erik. Torsten soon joins them, but party guests include Gustaf, who recognizes "Ingrid" as Anna. Thinking that she has softened and changed her name to start a new life, Gustaf does not reveal her true identity.
The next day, Anna accidentally leaves Lars-Erik too long under a sun lamp. Her genuine distress makes Torsten suspicious of her resolve to kill the boy. He gives her an ultimatum that Lars-Erik must die before the next night and she reluctantly agrees. The incident, however, causes Gustaf to become suspicious, especially after seeing Anna with Torsten at the nearby waterfall. Anna takes Lars-Erik for an open aerial cable car ride across the falls. Halfway across, she loosens a bolt and the boy comes perilously close to falling to his death. Anna pulls him back to safety and hugs him, overcome with remorse. Seeing this, Gustaf decides she has changed for the better.
On the Consuls birthday, Anna gives him a miniature chess set. A multiple sleigh ride in the snow is organized. Anna suddenly sees Lars-Erik in the same sleigh as Torsten. Panicking for the boys safety, she gets Gustaf to pursue them, confessing to the whole plot and how she now hates Torsten. When they reach the sleigh, Torsten wont stop so Anna takes out a gun and shoots him. They save the boy and Torstens body slips into the falls. Anna stands trial for Torstens murder, during which the whole story is made public.
Gustaf testifies under oath that he is in love with her. But the court is not fully satisfied that she killed in order to save the life of the boy. Anna reveals that she placed a suicide note confessing to the scheme inside the chess set that she gave to the Consul. His housekeeper, Emma Kristiansdotter, who resented the new governess, stole the note without reading it — she assumed it to be a love letter and part of a scheme by Anna to seduce and marry the Consul for his money. While the judges adjourn to consider their verdict, Vera tries to reconcile with her husband, but he has become aware of her numerous infidelities. He coaxes Anna into professing her love and he proposes marriage, after which the court attendant says that the judges are ready to give their decision, suggesting that Gustaf might want to come along as well.
Box Office
According to MGM records the film earned $1,077,000 in the US and Canada and $830,000 elsewhere resulting in a loss of $131,000.
Similar Movies
Joan Crawford appears in A Womans Face and Four Walls. Joan Crawford appears in A Womans Face and No More Ladies. Joan Crawford appears in A Womans Face and Paid. Joan Crawford and Melvyn Douglas appear in A Womans Face and The Shining Hour. Bronislaw Kaper composed the music for A Womans Face and High Wall.
Critical response
Variety magazine observed, "Miss Crawford takes a radical step as a screen glamour girl to allow the makeup necessary for facial disfiguration in the first half ... [Crawford] has a strongly dramatic and sympathetic role ... which she handles in top-notch fashion."
More recently, film critic Dennis Schwartz discussed the importance of the role to Joan Crawford, "Joan Crawford jumped at the chance to star in this juicy role despite having to play a facially disfigured woman (at least for half the film), which she was advised by even Louis B. Mayer (MGM head) that it could be costly for the glamor actress in the future. Instead it turned out to be one of her more acclaimed roles and did nothing but promote her career further as a serious dramatic actress (she won an Oscar for Mildred Pierce in 1945, which she claims this film had a cumulative effect in helping her win that award). Crawfords scar makeup was credited to Jack Dawn, who created makeup for such films as The Wizard of Oz (1939) and Dr. Jekyll and Mr. Hyde (1941)."
References
A Womans Face Wikipedia
(Text) CC BY-SA
A Womans Face IMDb
A Womans Face themoviedb.org