Covid-19
A. Merrick







A. W. Merrick, (born in New York approximately 1839) from Denver, Colorado, published the first newspaper in Deadwood, South Dakota, the Black Hills Weekly Pioneer, along with W. A. Laughlin. The newspaper continues to be published today, but has moved its offices to Spearfish, South Dakota.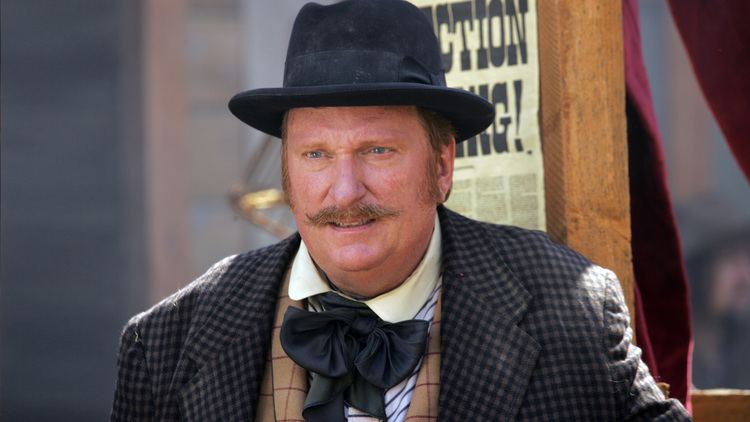 Census records indicate that Merrick was living in Deadwood in 1880. At that time he was married to Ray M. Merrick (b. 1849 Ohio), and had two children; Walter M. Merrick (b. 1872 Utah) and Blanch M. Merrick (b. 1876 Colorado).
Merrick created the Black Hills Weekly Pioneer in Deadwood in May 1876. The first paper was published on June 8, 1876, and is still printed today as the Black Hills Pioneer.
Merrick is portrayed by actor Jeffrey Jones in the Emmy-winning HBO television series Deadwood (2004–2006).
A. W. Merrick Wikipedia