ATTR




Tribunal Records




2011




2006-2011




Postulate, Downpour




Virtue Has Few Friends






A Thousand Times Repent on Myspace




Blake Williams Darsen Avery Nate Leford Chris Dowd Chris Van Valkenburg Shannon Hill Jeremy Hopkins




Atlanta, Georgia, United States




Nate Ledford, Darsen Avery, Chris Dowd, Jeremy




Christian metal, Hardcore punk, Christian hardcore, Deathcore, Metalcore, Death metal, Grindcore




A Breath Before Surfacing, With Blood Comes Cleansing, A Different Breed of Killer, At the Throne of Judgment, Alove for Enemies





Myspace
A Thousand Times Repent, also stylized as ATTR, was a Christian metal band that was last signed to Tribunal Records, a record label that also holds bands such as He Is Legend, Century, and Prayer For Cleansing. The band released an EP, titled Virtue Has Few Friends, before disbanding, due to losing their drummer and not finding a replacement. The EP has received multiple good reviews.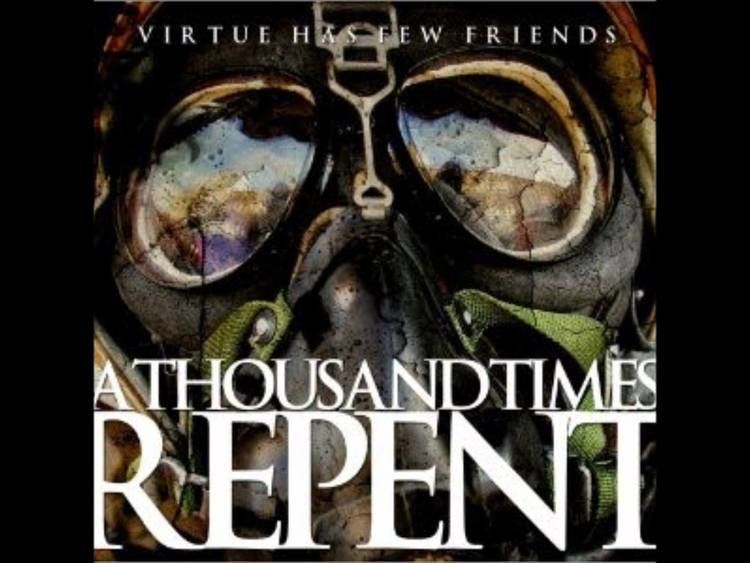 Despite the band labeling themselves metalcore, many believe that deathcore, grindcore, or death metal describes them better.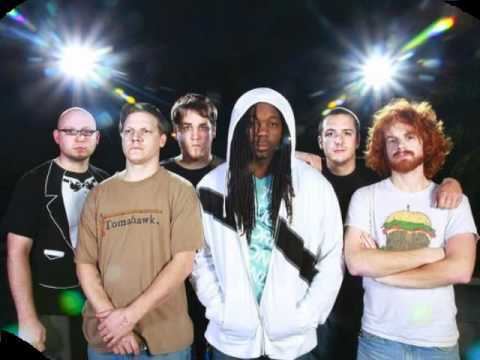 The band's bio on Last.fm, most likely written by a band member, writes: "A Thousand Times Repent, is a narrative of these divisions. Simply stated, we are six who have chosen to embrace the notion that there exists something far beyond ourselves. We are both aware and openly acknowledge our flaws and many blemishes. However we have decided that floundering in our faults is a road too often traveled."
Last known line-up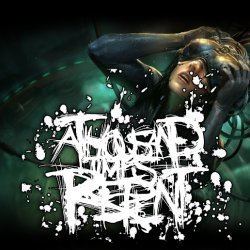 Darsen Avery - vocals (2006-2011) (ex-Downpour)
Nate Ledford - guitar (2006-2011)
Chris Dowd - guitar (2006-2011)
Jeremy Hopkins - bass (2008-2011) (ex-To Bow or to Burn, Call Me Ishmael)
Former members
Chris Van Valkenburg - guitar (2006-2010)
Blake Williams - bass (2006-2008)
Shannon Hill - drums (2006-2011) (Postulate)
Timeline
Virtue Has Few Friends (2007; EP)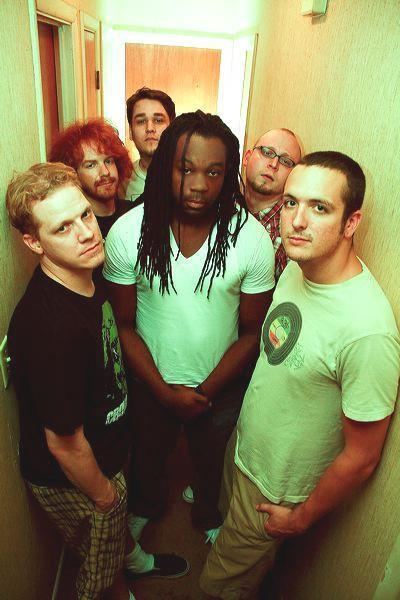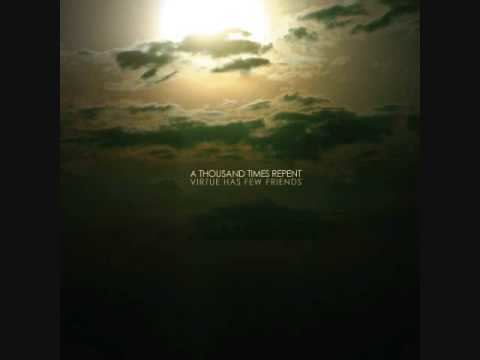 Complete Relinquish Utter AbandonVirtue Has Few Friends · 2008
Curses! Another Shape-Shifting Wraith!Virtue Has Few Friends · 2008
That Was the Night Everything ChangedVirtue Has Few Friends · 2008

A Thousand Times Repent Wikipedia