Ariel Roger Merrill (born May 2, 1945) was the general president of the Sunday School organization of The Church of Jesus Christ of Latter-day Saints (LDS Church) from 2004 to 2009. He was the nineteenth man to serve in that position.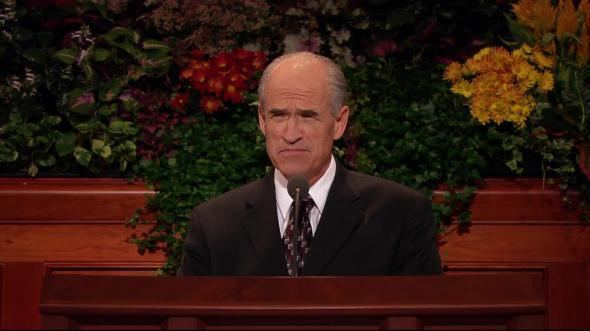 Born in Salt Lake City, Utah, to Ariel Carden Merrill and Edith Horsley, Merrill grew up in Carmel, California and served as a missionary for the LDS Church in the Texas Mission in the 1960s. Merrill married Rebecca Rippy in the Salt Lake Temple on June 7, 1967, and they are parents of seven children.
On April 3, 2004, LDS Church president Gordon B. Hinckley called Merrill as general president of the church's Sunday School organization. It was the first time since Russell M. Nelson was called to hold the same position in 1971 that a person who was not a general authority of the church became the Sunday School general president. Merrill asked Daniel K Judd and William D. Oswald to be his counselors in the Sunday School presidency. In April 2009 Merrill was released and succeeded by Russell T. Osguthorpe.
Merrill previously served in the LDS Church as a bishop, high councilor, stake president and area seventy. In 2012, he became the president of the Oquirrh Mountain Utah Temple.