The film was a critical success upon its initial release. However, despite several accolades, award nominations, and a Radio City Music Hall run, A New Leaf fared poorly at the box office and remains little known by the general public. It is now considered a cult classic.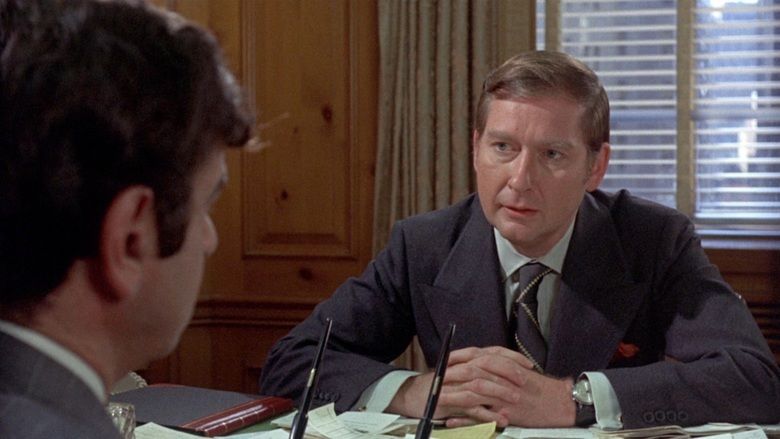 Henry Graham, a playboy from a wealthy patrician family, has run through his entire inheritance and is completely unequipped to provide for himself. His childhood guardian, Uncle Harry, refuses to give him a dime. Henry considers but is unwilling to exercise the only solution he can think of—suicide. At the suggestion of his valet Harold, Henry decides the only other viable option open to him: marrying into wealth. With a $50,000 loan from Uncle Harry to tide him over, Henry has just six weeks to find a rich bride and repay the money, otherwise he must forfeit all of his property to his uncle.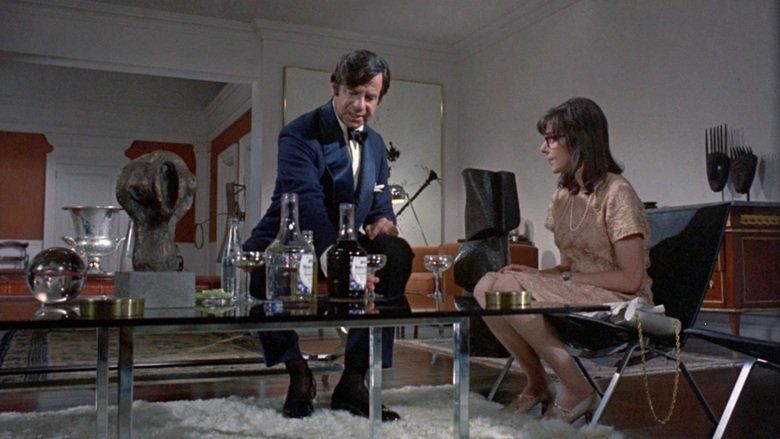 Desperation sets in as Henry's attempts to meet a suitable mate comically fail. With only days remaining, Henry meets clumsy, painfully shy heiress Henrietta Lowell, a botany professor. She is the answer to his prayers; wealthy and with no family. However, Henrietta's suspicious (and crooked) lawyer Andy McPherson is a problem for Henry, as his Uncle Harry plots with the shyster to prove to Henrietta that Henry only wants her for her money. They fail, and Henrietta marries Henry. On their honeymoon, Henrietta discovers what may be an undescribed species of fern.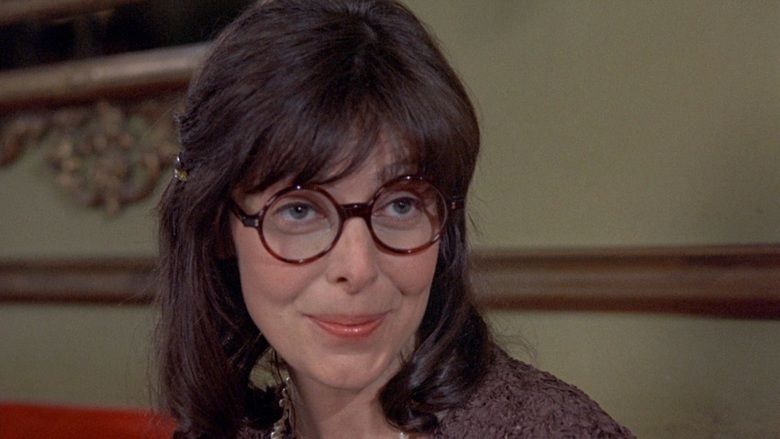 Murder never far from his mind, Henry takes charge of his wife's life. He reorganizes her household staff, who had been taking full advantage of her timidity and naivete—and sharing their profits with her former lawyer. He also learns how to manage accounts and a vast estate. Henrietta is completely disorganized and welcomes Henry's guidance. She also finds out that he has a B.A. in history, and suggests he could get a teaching job at the university she works at, so they could be together all the time and grade term papers together. Wishing nothing more than to be rich, single, and completely idle, Henry finds this prospect utterly horrifying.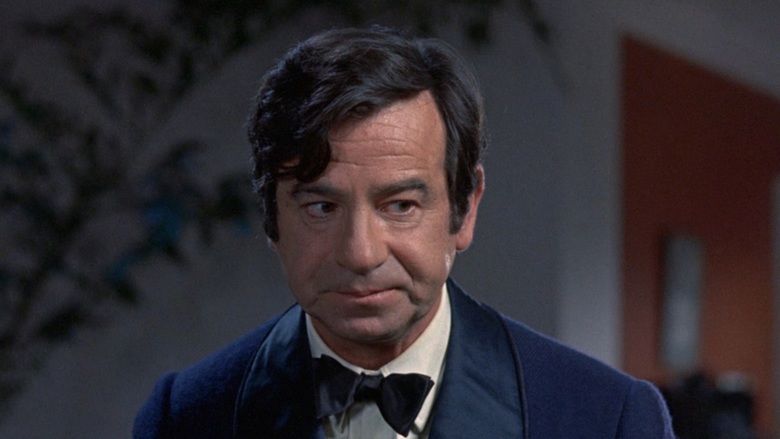 When Henrietta's fern is confirmed as an entirely new species, she names it Alsophila grahami after Henry. He is unexpectedly touched, since this gives him a form of immortality, something he has always desired. She invites him to join her on her canoe trip to the Adirondacks for her annual field trip. Henry sees this as an opportunity to rid himself of Henrietta forever in a remote area with no witnesses. He is tortured by mosquitoes and utterly miserable as they portage their way from lake to lake.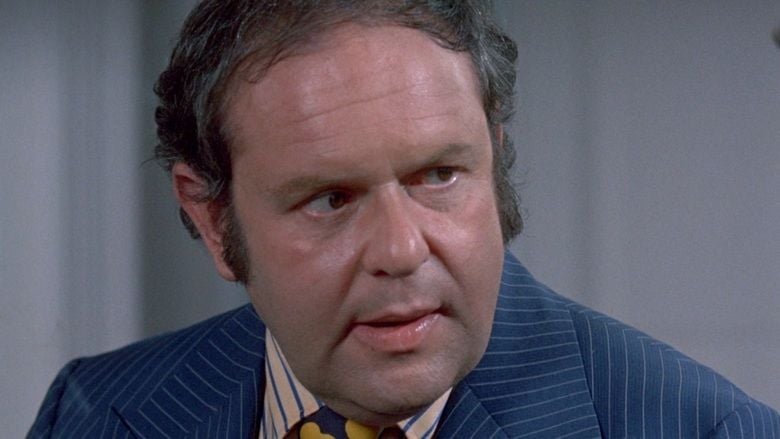 Before Henry can figure out a way to dispose of her, their canoe capsizes in an area of rapids. Henry makes it to shore, but Henrietta tells him she cannot swim. Henry tells her to let go of the log she's clinging to and he'll rescue her—intending to do nothing of the sort. Then just as he's departing the scene, already thinking of the story he'll tell to the police, he finds an example of the fern Henrietta named after him and turns to tell Henrietta about it, forgetting just for a moment what he's done. He discovers that the token she gave him with a sample of the fern in it has been lost, and he is deeply upset. In this moment Henry realizes that his old life is gone forever, along with the man he used to be, and despite himself he loves Henrietta. Cursing the turn of events, he rescues Henrietta and embraces his unexpected fate as a married man and future professor of history. Henrietta asks him if he'll always be there to take care of her, to which he responds "I'm afraid so." They literally walk off into the sunset together, as birds sing and twee music plays.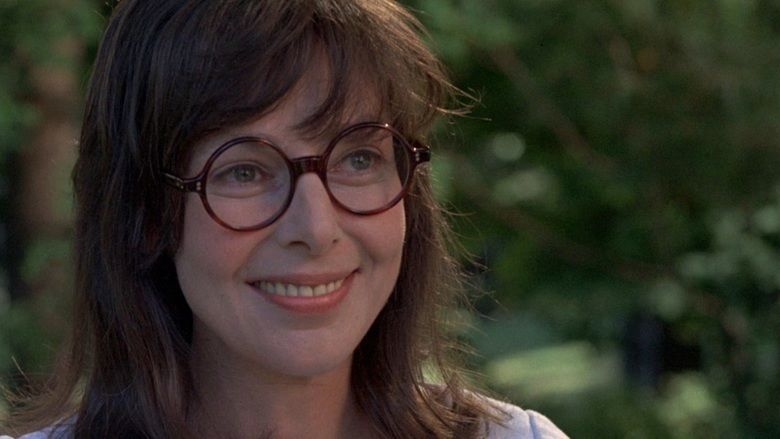 Walter Matthau as Henry Graham
Elaine May as Henrietta Lowell
Jack Weston as Andy McPherson
George Rose as Harold
James Coco as Uncle Harry
Doris Roberts as Mrs. Traggert
Renée Taylor as Sally Hart
David Doyle as Mel
William Redfield as Beckett
The film was well received by critics. It received a top rating of four stars from Roger Ebert, who described the movie as "hilarious, and cockeyed, and warm." In his New York Times review, Vincent Canby called it "a beautifully and gently cockeyed movie that recalls at least two different traditions of American film comedy... The entire project is touched by a fine and knowing madness." The film was placed at #2 on Gene Siskel's list of the best movies of 1971.
Golden Globe Award for Best Motion Picture - Musical or Comedy - lost to Fiddler on the Roof (1971)
Golden Globe Award for Best Actress - Motion Picture Musical or Comedy (Elaine May) - lost to Twiggy in The Boy Friend (1971)
WGA Award (Screen) for Best Comedy Adapted from Another Medium (Elaine May) - lost to John Paxton for Kotch (1971)
After May would not show Paramount Pictures a rough cut of the film ten months into editing, Robert Evans took the film away from her and recut it. May's version was rumored to run an unwieldy 180 minutes. Supposedly, at one point May hid the negative under her bed in order to gain negotiating leverage. It is not known if the original cut still exists. Evans shortened it to 102 minutes. Angered by the alterations, May tried to take her name off the film and unsuccessfully sued Paramount to keep it from being released.
The original story included a subplot in which Henry discovers from the household accounts that Henrietta is being blackmailed on dubious grounds by the lawyer, McPherson, and another character played by William Hickey; Henry poisons both of them. This darkly casts Henry's eventual acceptance of a conventional life with Henrietta as his "sentence". By eliminating the subplot, Paramount fixed the excessive running time, avoided the awkwardness of Henry getting away with murder and transformed the ending into a rather sweet affirmation of love and personal redemption.
Roger Ebert discusses this issue in his review: "Miss May is reportedly dissatisfied with the present version; newspaper reports indicate that her original cut was an hour longer and included two murders. Matthau, who likes this version better than the original, has suggested that writer-director-stars should be willing to let someone else have a hand in the editing. Maybe so. I'm generally prejudiced in favor of the director in these disputes. Whatever the merits of Miss May's case, however, the movie in its present form is hilarious, and cockeyed, and warm."
Vincent Canby remarked: "Not having seen Miss May's version, I can only say that the film I saw should be a credit to almost any director, though, theoretically at least, Miss May is right. The only thing that gives me pause is the knowledge that its success will probably be used in the future as an argument to ignore the intentions of other directors, but with far less happy results."
A New Leaf was filmed in both Maine and multiple sections of New York City, including Lutèce restaurant on 50th Street in Manhattan and the interchange between the Long Island Expressway and Cross Island Parkway in the Oakland Gardens section of Queens.
It was co-produced by Aries Productions and Elkins Productions International Corporation, whose only other production was A Doll's House (1973).
In what would become a hallmark of Elaine May, the film's original $1.8 million budget shot up to over $4 million by the time it was completed. Shooting went 40 days over schedule and editing took over ten months. Similar problems dogged her subsequent projects, Mikey and Nicky and Ishtar.
During shooting, producer Howard W. Koch tried to have May replaced, but she had put a $200,000 penalty clause in her contract and he was persuaded to keep her.