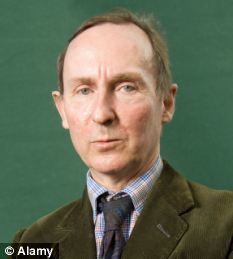 Wilson was born in Stone, Staffordshire to a father who became the managing director of Wedgwood, the pottery company. He was educated at Hillstone School, Great Malvern in Worcestershire, and Rugby School from the age of 13, where he read Mao and Marx in his spare time. While at Rugby, he wrote an article for the school magazine that public schools should be abolished. The national press became interested in the story, with the Daily Express headlining its account "Red rebel in Tom Brown's school". "Reporters arrived at the school gates, wanting to interview me, but my house master, wisely, would not let me talk to them," Wilson told Hunter Davies in 1993. After New College, Oxford, he taught English at Merchant Taylors' School, Northwood for two years and was subsequently for seven years a lecturer in medieval literature at St Hugh's College and New College, Oxford. He married the Shakespeare scholar Katherine Duncan-Jones in 1971. They had two daughters, Emily Wilson (born 1971) and Beatrice "Bee" Wilson (born 1974), and divorced in 1990.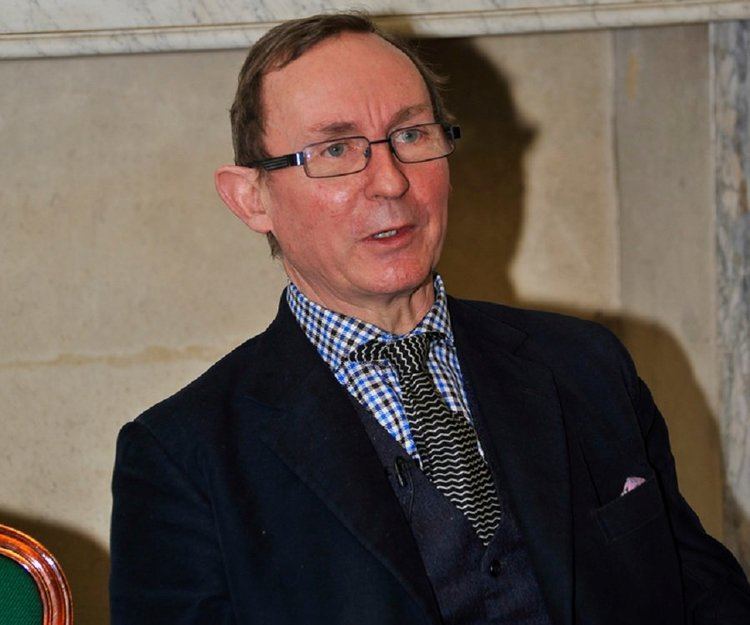 A prolific journalist and author of non-fiction, Wilson has also written over twenty works of fiction. For the latter he has won the Somerset Maugham Prize and the John Llewellyn Rhys Prize. His novels also include such historical works as The Potter's Hand (a study of the family life of Josiah Wedgwood) and Resolution, a fictional account of Captain James Cook's second voyage.
In the early 1990s, in the wake of the Fatwah against Salman Rushdie and the continuing "troubles" in Northern Ireland, Wilson published a pamphlet Against Religion in the Chatto & Windus CounterBlasts series. He wrote biographies of Jesus and St Paul, and a history of atheism in the 19th century entitled God's Funeral, describing its growth as due to influences ranging from David Hume to Sigmund Freud. These and many other of his books such as those on Leo Tolstoy (Whitbread Award for best biography of 1988), C. S. Lewis, Hilaire Belloc are all simultaneously sympathetic to religious belief and critical of it.
In August 2006, Wilson's biography of Sir John Betjeman was published. It was later discovered that another biographer, Bevis Hillier, had sent him a forged letter which was included in the book.
In 2001 Wilson published Dante in Love (2011) presenting a study of the great Italian poet, Dante Alighieri, as an artist and philosopher, also depicting an in-depth portrait of medieval Florence to help readers understand the literary and cultural background which engendered the Tuscan's masterpiece, The Divine Comedy.
In addition to his many biographies, Wilson has written two books covering an entire era, The Victorians (2002) and The Elizabethans (2011), the latter described as "the exhilarating story of the Elizabethan age". Significant novels of Wilson include Scandal about the Profumo affair, The Vicar of Sorrows about a clergyman who has lost his faith dealing with the death of his mother, and Dream Children about paedophilia. His 2007 novel Winnie and Wolf was long-listed for the Man Booker Prize.
Wilson's Betjeman was praised in the Mail on Sunday as being "funny, poignant and unusually well-written". The Daily Telegraph said that "Wilson's forte is the character and he brilliantly conveys Betjeman's odd mixture of introspection and sociability, gaiety and melancholia, exhibition and self-disgust..."
About Wilson's most recent novel, Resolution, the Daily Mail wrote that it was, "Full of fascinating historical detail... as incredible as it is romantic... a rather magnificent achievement." The London Times referred to it as 'a work of genius'.
Kathryn Hughes wrote in the Guardian of Wilson's biography of Queen Victoria, Victoria: A Life, 'Subtle, thoughtful ... a shimmering and rather wonderful biography.' Daisy Godwin in the Sunday Times review stated that, 'This won't be the last biography of Victoria but it is certainly the most interesting and original in a long time'
Wilson's Hitler: A Short Biography was criticised by the historian Richard J. Evans in a review in the New Statesman for factual inaccuracies, lack of original research, and analysis, and personal biases.
Wilson's biography of Charles Darwin, Charles Darwin, Victorian Mythmaker, (2017), has been criticised in a review by John van Wyhe writing in New Scientist for misunderstanding Darwin's theory of natural selection, (confusing it with Lamarckism at one point) as well as other scientific errors, historical errors as well as errors in dates and footnotes. The book was also criticised by Kathryn Hughes in The Guardian as a "cheap attempt to ruffle feathers", featuring a dubious grasp of science and attempted character assassination. In The Evening Standard, Adrian Woolfson says that "..while for the greater part a lucid, elegantly written and thought-provoking social and intellectual history" Wilson's "speculations on evolutionary theory," produce a book that is "fatally flawed, mischievous, and ultimately misleading". Steve Jones, professor emeritus of genetics at University College London, criticised the book in a review in The Sunday Times. He commented: "This book is the founding volume of the Fake News School of Science Writing. It has strict rules: if a fact is inconvenient, ignore it. If it fits, exaggerate, and when fact is lacking use your imagination... Wilson seems to glory in using his talent to be wrong, wrong and wrong again on almost every scientific topic. In the classic mould of the contrarian, he despises anything said by mainstream biology in favour of marginal and sometimes preposterous theories." The geneticist and former editor of Nature, Adam Rutherford, called the book "deranged" and said of Wilson that "his understanding of evolution, of genetics, and of science in general is comically egregious - based on this book, he would fail GCSE biology catastrophically."