8.6

/

10

Alchetron

8.6

Rate This




Program creator

Carol Wiseman







Starring

Maureen LipmanAmelia ShankleyNigel HaversDavid YellandMeera SyalTariq AlibaiMiriam MargolyesNatalie AbbottAnnette Badland

Country of origin

United KingdomUnited States

Networks

PBS, London Weekend Television

Cast




Similar

Princess Sarah, The Charmer, Big Bird in Japan, Shōkōjo Seira, Don't Wait Up
A little princess 1986 all six episodes opening and closing credits
A little princess 2 2 film
Plot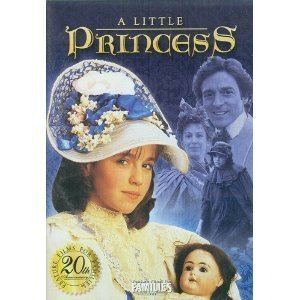 Sara Crewe, the daughter of wealthy British aristocrat Ralph Crewe, has spent her entire life living in India after the death of her mother. Knowing she needs proper European schooling, her father brings Sara to an elite boarding school in London where her mother had been educated. Crewe spares no expense ensuring Sara will be as comfortable as possible while she is there. Before bringing Sarah to England, Mr. Crewe lends his old friend, Carrisford, a significant amount of his fortune to invest in a diamond mine in Africa.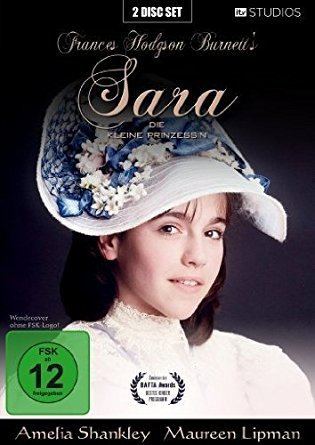 Sara and her father arrive in London and meet the school's owner and headmistress, Miss Minchin. After a tearful farewell, Sara's father departs and she begins her education. Sara quickly befriends the other students, as well as the school's servant girl, Becky, who is ignored by everyone else. On the return trip, Mr. Crewe catches pneumonia. Arriving back at his estate in India, he receives a letter from Carrisford, telling him the diamond mine was empty, and his fortune has been lost. The stress of this worsens his illness and he dies soon after. In London, Miss Minchin is informed by Crewe's lawyer that she will be receiving no money henceforth due to the Crewe's bankruptcy. Minchin has already compiled heavy expenses for Sara's birthday with lavish gifts and decorations, having hoped to extort more money from her father, and is furious when she finds out she'll have to pay for them out of her own pocket. Since Sara has no living relatives, Minchin considers throwing Sara out on the street, but is advised against this by Crewe's lawyer, who reminds her how poorly it would affect her reputation.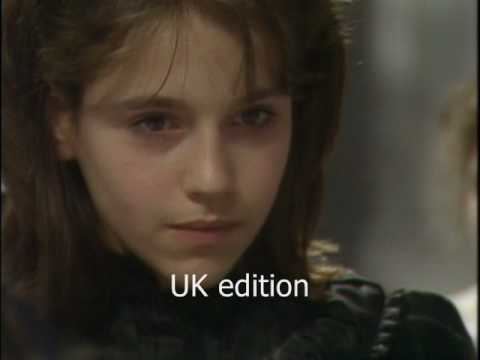 She decides to turn Sara into a servant, making her clean and work in the school where she was once a student. Sara is moved out of her luxurious room and sent to live in the attic with Becky. She continues to be sweet, gentle and kind to everyone, even Miss Minchin, despite her dire circumstances. Meanwhile, Mr. Crewe's friend, Carrisford, had received false reports about the diamond mine. It was, in fact, a great investment, making him very wealthy. Knowing that half of the diamond fortune belongs to his friend, he immediately tries to contact him. Upon finding that Crewe has died, Carissford, distraught, begins searching for Sara. Carrisford has returned to England and actually lives right next door to Miss Minchin's school, but has never met Sara and assumes she is just a servant girl. Crewe never told him exactly where Sara was attending school, only that it was a boarding school in Europe where her mother had attended. Carrisford has his solicitor, Carmichael, whose children have constant interactions with Sara, start searching schools all over Europe in hopes of finding her. After searching numerous cities, including Paris, St. Petersburg, Lisbon, and Vienna, Carmichael says he cannot make any more trips himself. Carrisford remains guilt-ridden over what happened to his friend, and vows to keep looking until he finds Sara.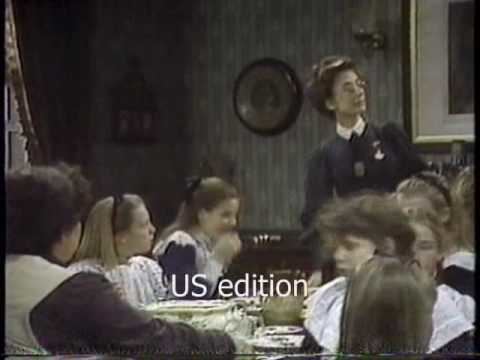 One morning, a monkey climbs into Sara's attic room. The monkey belongs to Ramas, Carrisford's Indian servant. Sara brings the monkey next door to return him, and remarks about Ramas being a Sikh, and how she met lots of Sikhs growing up in India. When Carrisford asks how she came to be a servant at the school, she tells them how she used to be a student, but became a servant when a friend lost all of her father's money just before he died. Sara sees a statue of Kali in Carrisford's parlor, and says it looks just like one her father had owned. When Carrisford asks what her father's name was, she tells him, "Crewe...Ralph Crewe." Stunned, Carrisford tells her how the statue actually was her father's, and that he is the friend who he thought lost his fortune, and how he has been searching all over Europe for her. And all this time, she had been just next door.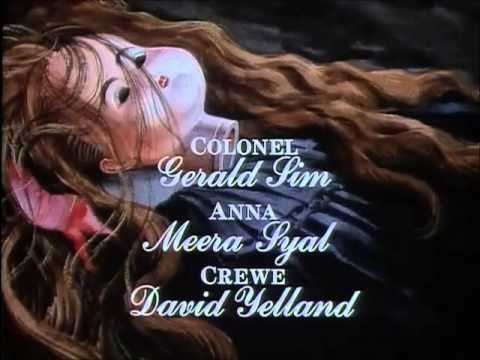 Carissford tells Sara that half of his large fortune rightfully belongs to her, and that she doesn't have to return to the school. Miss Minchin arrives, assuming her servant to be bothering the neighbors, and demanding that she return to the school. Carmichael explains the situation, and chastises Minchin for her cruelty. Carissford tells Sara that she is welcome to stay in his mansion as long as she likes and that he will arrange private tutors to finish her schooling. Carrisford also rescues Becky, who becomes Sarah's personal maid.
Awards
Winner:
1987 - BAFTA Award for Best Children's Program (Entertainment/Drama)
References
A Little Princess (1986 miniseries) Wikipedia
(Text) CC BY-SA