Covid-19
Gears for Breakfast




Unreal Engine 3




2017




Jonas Kærlev




WW: 2017




Humble Bundle






Luigi Lucarelli Jenna Brown Sieger Vink




Pascal Michael Stiefel Grant Kirkhope




Microsoft Windows, Macintosh operating systems




Single-player video game, Multiplayer video game




Day Dreamin' Davey, Gee Bee, It's Mr Pants, Azurik: Rise of Perathia, Big Nose the Caveman
A Hat in Time is an upcoming platform game by Gears for Breakfast for OS X and Windows. The game was developed through Unreal Engine 3 and is based on earlier 3D platformers for the Nintendo 64 such as Super Mario 64 and Banjo-Kazooie. The game was funded through a Kickstarter campaign, which doubled its fundraising goals within its first two days. It is scheduled for a global release sometime in 2017.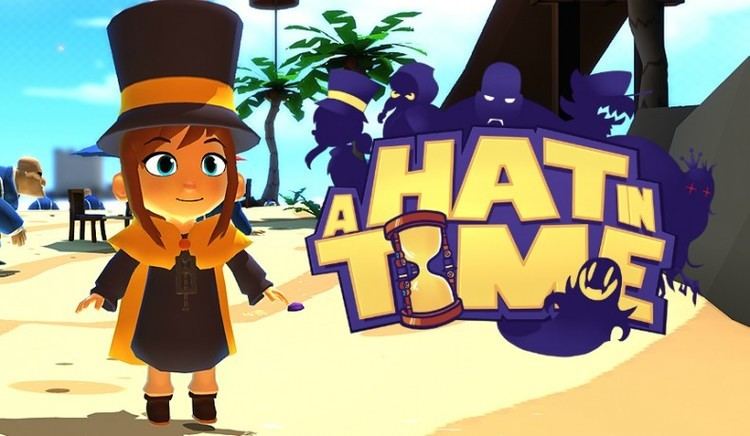 The game follows the character of Hat Kid, a young girl that is capable of interstellar travel trying to get home. While going home, one of the Mafia from the game's Mafia town comes to collect 'flying boat tax' for their government. The Mafia man busts the spaceship door open and all of Hat Kid's ship fuel, or "time pieces", which have now been scattered all over the world. She's tasked with the goal of keeping time from being irrevocably broken and must accomplish this by way of collecting "time pieces" before the evil Mustache Girl can get her hands on them.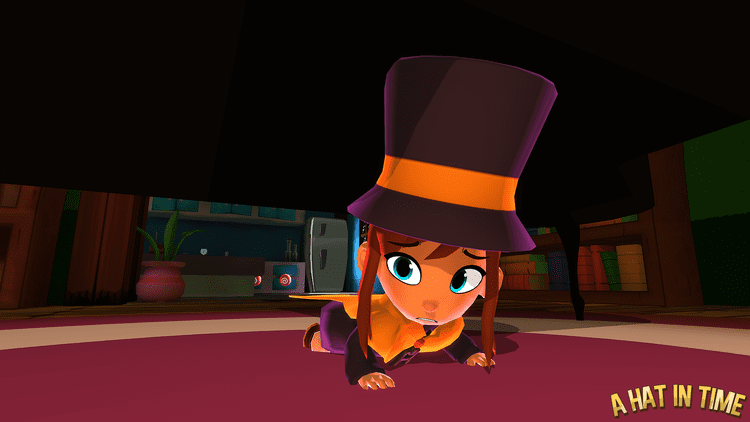 The gameplay style has been described by several editors to be similar to Nintendo 64 platformers such as Super Mario 64 and Banjo-Kazooie. Several open levels are included, where the player can freely explore areas without time limits, collect various items, solve puzzles, and combat enemies. In parts of certain levels the protagonist Hat Kid can be equipped with an umbrella, which can be used to combat Mafia-styled enemies. After being defeated, the enemies drop experience points that can be used to enhance Hat Kid's combat abilities. Initial actions taken earlier in the game have an effect on later levels, as the main character revisits each area several times before the game is finished.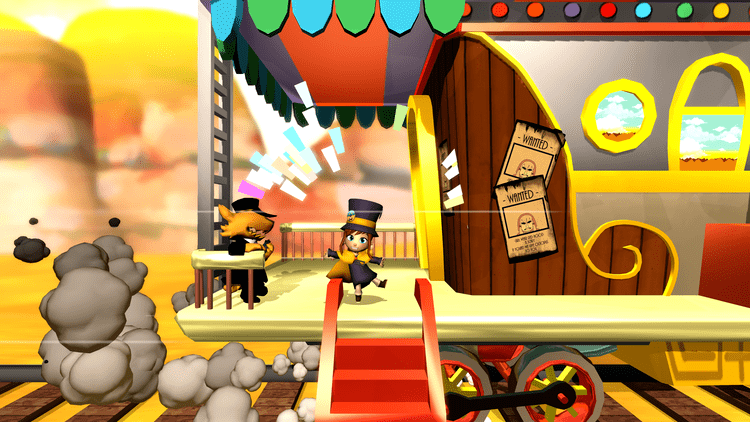 The initial idea for A Hat in Time was started by developer Jonas Kærlev, who launched the project as an answer to his feeling of an ongoing shortage of 3D platformers, specifically developed by Nintendo. In an interview with Polygon, Kærlev revealed that he and Gears for Breakfast initially did not expect the Kickstarter success A Hat in Time eventually received. Kærlev concluded that there would be little demand for the game due to Donkey Kong 64's effects on the genre, which he perceived as overwhelming the player with too much collecting. Development for the game started in August 2012 and was planned for a Q2 2013 release but has been significantly delayed. In the start of development Jonas Kærlev was the sole developer of the game but over time the development grew into Gears for Breakfast, a team spanning four countries and entirely volunteer-based. Through the Kickstarter campaign the game surpassed the initial goal of $30,000 with a final total of $296,360. In July 2013, it was announced that the game had been greenlit for release via Steam.
A Hat in Time Wikipedia